You can create this stove top from unwanted materials that you probably already have at home: newspapers, bottle tops…
For us this is perfect alternative to large (and quite expensive to be honest) play stoves available on the market. Ours is flat and lightweight so can be easily hidden away or moved around the house.
My daughters already played with it yesterday, first in their room, then on the coffee table in living room and later in the kitchen, while I was cooking.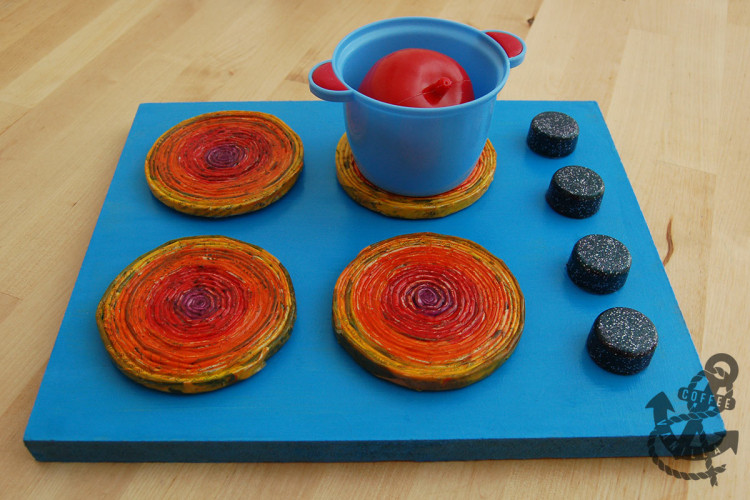 MATERIALS
piece of fibre board or wood
4 newspaper circles (tutorial how to make them) or nice jar covers instead that won't require even painting
4 bottle tops
newspapers
PVA glue
clear varnish (I used water based fast drying glossy clear indoor wood varnish from Wilko – £3.34 / 250 ml)
craft paints
nail polish (I used glittery polish to paint bottle tops but you may find bottle covers without logo that won't require any work) – optional
clear all purpose glue (like Bostik)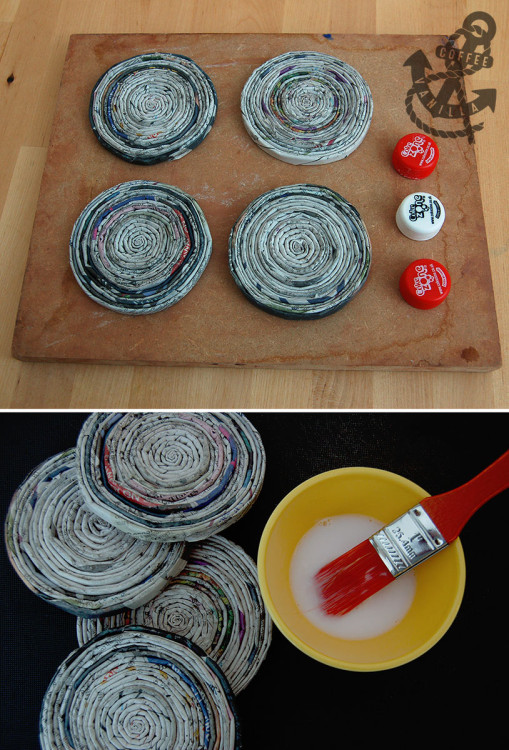 EQUIPMENT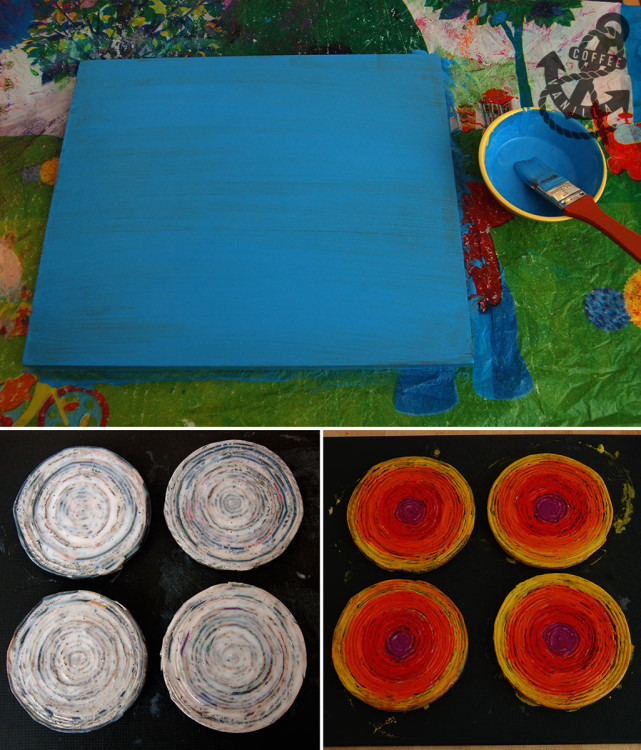 METHOD
Cover the newspaper circles with diluted PVA glue, leave aside to dry for day.
Paint the fibreboard with craft paint and leave aside to dry.
Once newspaper circles are dry, paint them again, this time with colour (we used yellow, orange, red and purple).
Paint also bottle tops with nail polish if needed.
Varnish newspaper circles and board separately, leave to dry for as long as required (about 1 hour).
Use all purpose glue to connect all of the elements together.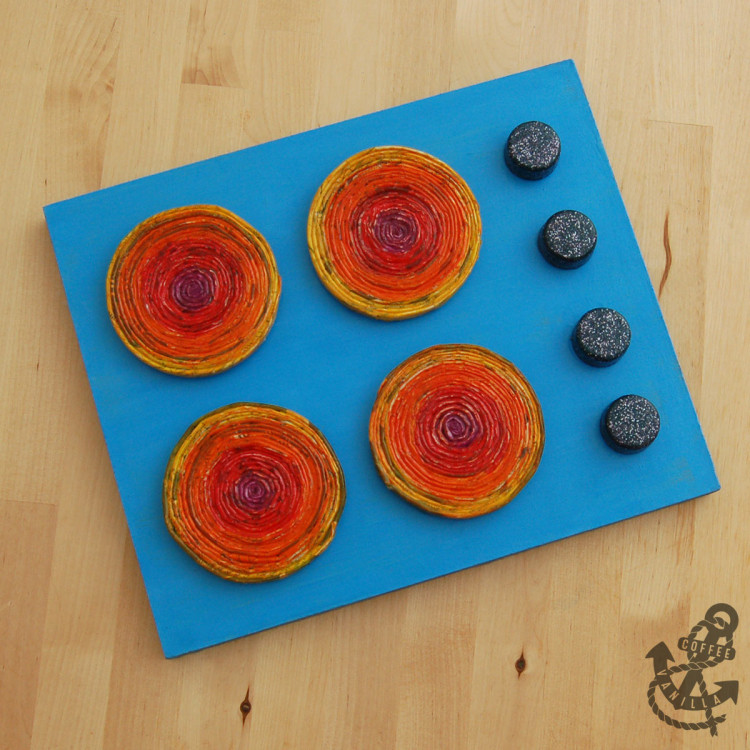 NOTES
More upcycling & recycling ideas: Coasters (from old newspapers), Piggy Bank (from old plastic bottle), Crochet Covers for Old Mammut Stools (Ikea Hack), Girl's Room Workspace (made from upcycled cot bed), Miniature Garden in a Fish Bowl (unused fish bowl turned into miniature moss garden), Reading Corner (made from spare bedside table – Ikea Hack), Upcycled Magazine Decoupage (cardboard boxes decorated with old magazines), Recycled T-Shirt Rug (crochet rug made out of old shirts).
More crafts and other DIY projects.