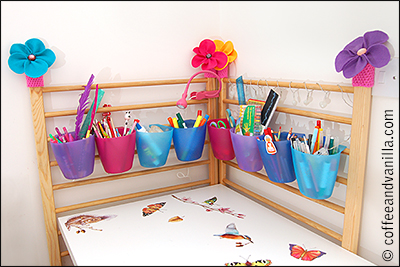 I used two longer sides of old cot bed as rails for Bygel containers from Ikea (£0.60/each), the two pieces are connected together with two cable ties. Crochet furniture bumpers are covering the shaper edges of the cot pieces.
The table is made of white Vika Amon table top from Ikea (£7.00) and Vika Adils pink legs also from Ikea (£2.50/each). My daughter covered it with 2 sets of wheelie bin stickers from Wilkinson (£1.00/set).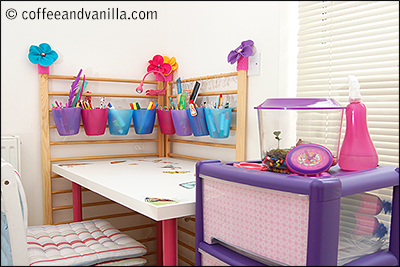 We decorated the rail with some little heart shaped red led lights as well (not sure where they came from).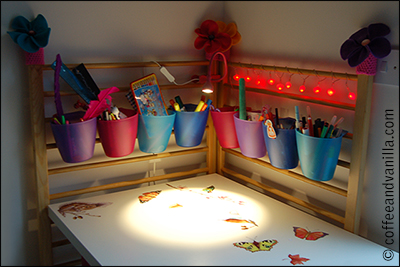 Other items that you can spot in the picture are: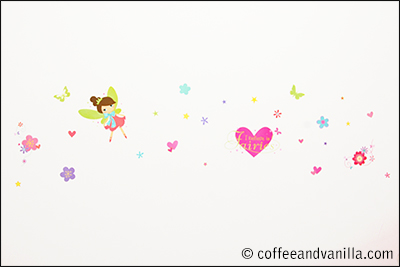 To finish the room we added also some 99p Store wall stickers, they don't glow a lot in the dark (just a bit) but they are sticking to the wall well, and don't leave marks on the paint.
Previously, I made also for my girl's room:
DISCLOSURE: I purchased all of the items myself. I was not financially compensated for this post by neither of the named companies. All opinions are my own.