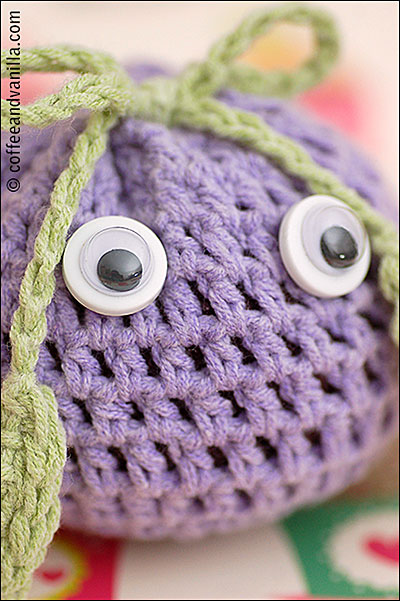 Some time ago, just before Christmas, I made couple of apple cosies as gifts for family and close friends… Later I made as well apple cosy for my older daughter who takes it to school in her lunchbag. Seeing how my younger daughter (2 years old now) is jealous of not having one on her own I decided to make something visually similar but more suitable to her age. I started with the same pattern and I turned it into stuffed toy which she adores and hugs all the time…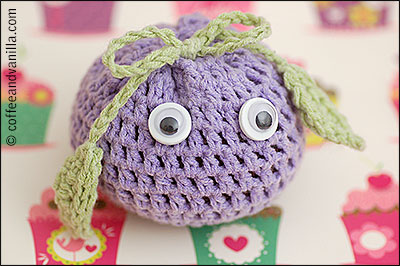 To make it yourself simply follow pattern for apple cosy with the leaf string, then fill it with something and tie twice, so the little one won't be able to open it.
I stuffed our apple toy with pieces of yarn I always collect while crocheting which I placed inside spare baby sock before putting inside.
Once the monster is stuffed sew on two buttons, stick a pair of googly eyes and voilà, the toy is ready.