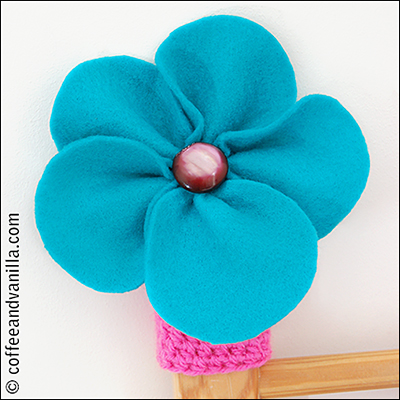 I used those bumpers to cover sharp edges on upcycled cot bed when I was creating workstation for my girls.
MATERIALS
yarn
5 felt circles for each bumper
buttons
thread
EQUIPMENT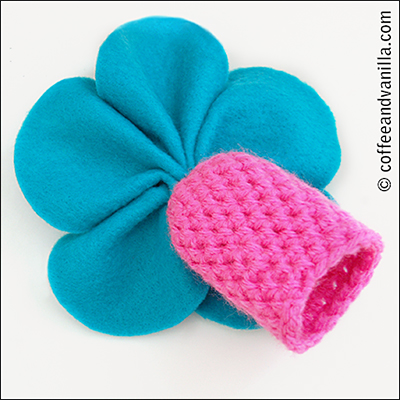 METHOD
1. To make crochet bumpers follow base instructions for apple cosy, just start with smaller or bigger circle depending on your furniture and make it as long as needed as well. I made our bumpers for sides of the cot and I started with about 2 cm circle.
2. Thread and tie together felt circles to make flowers.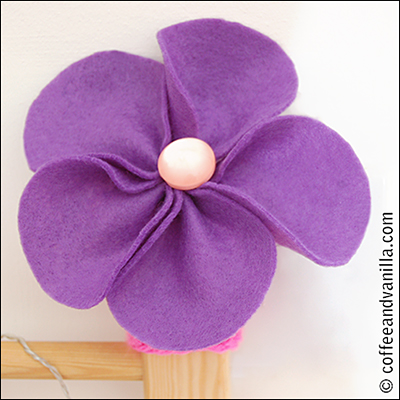 3. Finish the flowers off with buttons.
4. Using the same thread connect each flower to the top of the bumpers.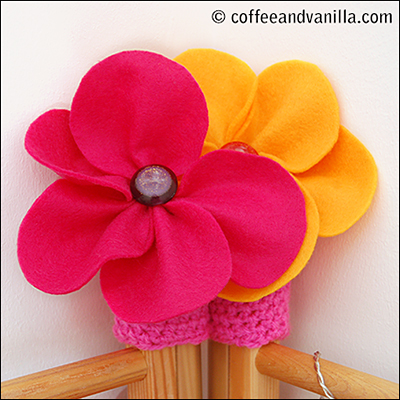 I made those bumpers during textile classes I attend.