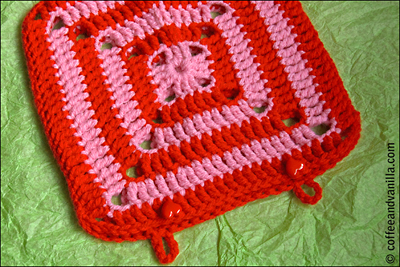 MATERIALS
two colours of yarn
two buttons
EQUIPMENT
crochet hook (I used 4.00 mm one)
huge needle / wool needle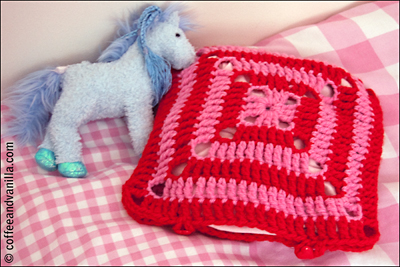 METHOD
First make two large granny squares like this.
Using wool needle sew them together on 3 sides to create the case.
On the fourth side sew on the buttons making chain loops on the opposite side of the opening.
And voilà, pyjamas case or cushion cover is ready.
NOTES
Another girly pink & red decor idea: Girl's Room Butterfly Paper Lamp Shade.