[This craft is inspired by Pinterest trend to decorate plastic units, especially this post by Maria from Kinder-Craze.]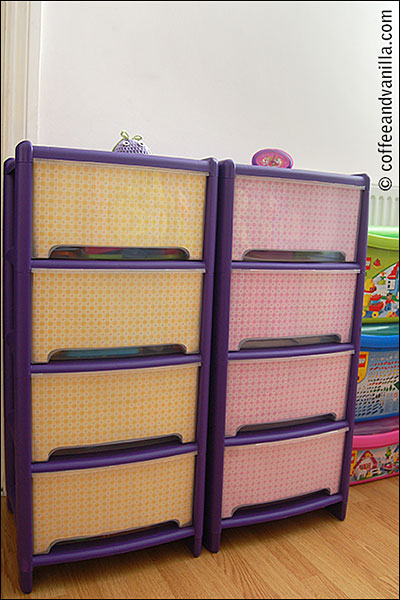 With Spring just round the corner I decided to organize my daughters room and got them two plastic drawer units but despite being purple they did not look cute enough so we decided to decorate them with beautiful Japanese flowery gingham paper we brought ages ago from Japan Centre.
MATERIALS
plastic drawers unit (ours are Wham, from Asda)
about 1 m² of wrapping paper for each 4 deep drawers
Scotch tape
newspaper or some other paper to cut out the stencil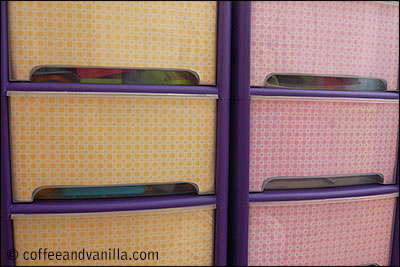 METHOD
Use newspaper or other paper to trace the edges of the drawer's front to create the stencil.
Once you got the shape right use this as a stencil to draw and cut out enough shapes for each drawer.
Stick them to the front of the drawers on inside with Scotch tape.
NOTES
I decorated only fronts of the drawers so girls can still see what's inside.
More home decor ideas in Blue Colour Themes for Home I wrote.