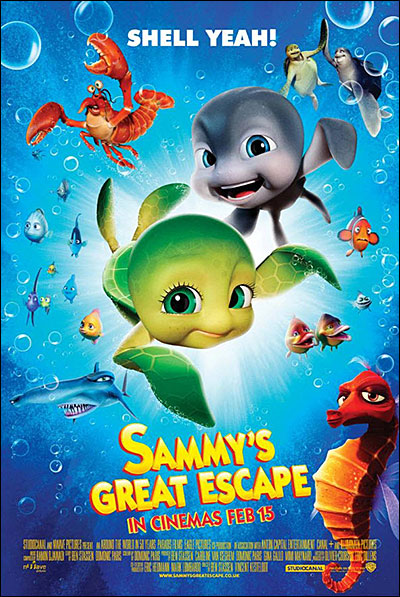 Last weekend together with my daughters (2 & 7 years old) we went to see screening of children's movie by nWave Pictures. "Sammy's Great Escape" is a film by Belgium born Ben Stassen and Vincent Kesteloot and it is based on an original story by Ben Stassen and Domonic Paris.
The movie has been released on the 15th of August 2012 in France and now will be available in UK cinemas as well – on the 15th of February.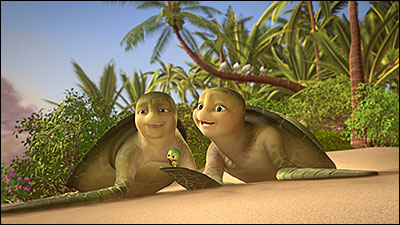 Creators of this movie have done amazing work on the animation, textures and the whole visual experience. It was very first cinema visit for my younger one so we decided to watch the movie in 2D because 3D glasses would be too much distraction. But seeing how wonderful all the graphic were I can only imagine that the movie is even greater in 3D… I would definitely like to see it again for that reason!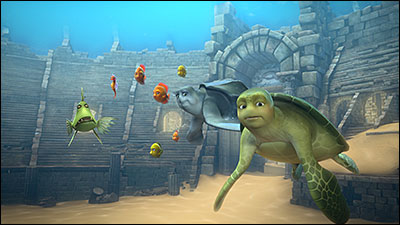 We loved as well the music (by Ramin Djawad) and soundtrack songs, just to mention few: "All Along The Watchtower" by Bob Dylan/Jimi Hendrix Experience, "Tu Vuo Fa L'Americano" by Renato Carsone and "Tequila" by Chuck Rio/The Champs.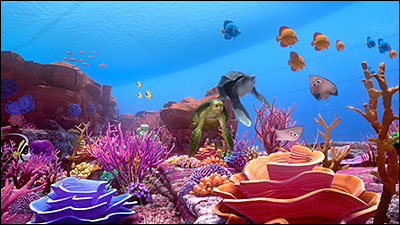 Also the story line was more than interesting, under the cover of sea creatures and life of the aquarium the author tells us story of human friendships and human relations that can be found in almost any society.
The tale starts in the Caribbean where two friends: Sammy and Ray (the turtles) were leaving on the beach, watching over new hatchings (including Ricky and Ella) when they were caught and taken away on the ship to be sold as a tourist attraction to Dubai's aquarium.  Somehow the little ones, Ricky & Ella, haven't been noticed and and they are ending up in a big wild sea on their own…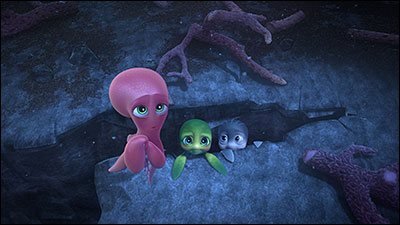 Meantime, in the aquarium, Sammy & Ray are getting to know their inhabitants including bossy Big D (the seahorse) who terrorizes everyone and gives them fake promise of escape plan. Sammy & Ricky are too old and too wise to trust him and make escape plans of their own.
The story does not end here, but I won't tell you more, you have to see for yourself if they managed to escape and if Ella and Ricky got finally reunited with their grandparents?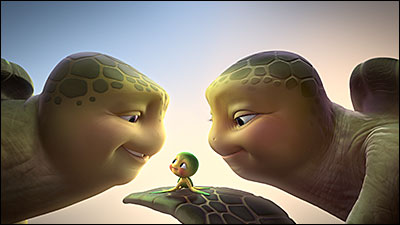 "Sammy's Great Escape" is an excellent family movie, smaller and bigger kids but also parents will watch it with pleasure… personally I don't know when those 93 minutes has gone as I was genuinely enjoying the movie and my girls can't stop talking about cute Ella & Ricky since (!)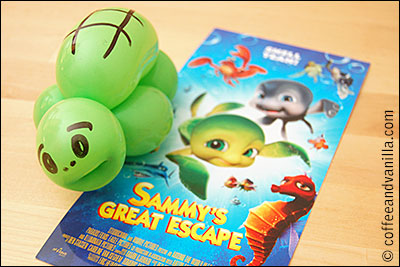 It is worth mentioning that "Sammy's Great Escape" is continuation of the story from "A Turtle's Tale – Sammy's Adventures" that was released couple of years earlier… We haven't seen the first one, it did not really matter while watching the movie but we definitely must find it on DVD to catch up and see our favourite characters again, in other adventures.

Screen shots: courtesy of  Warner Bros.
DISCLOSURE: I have been invited together with my daughters by Warner Brothers to "Sammy's Great Escape"  London's movie screening for review purposes. I was not financially compensated for this post. All opinions are my own.