[Inspired by recent trend on Pinterest I decided to try it as well.]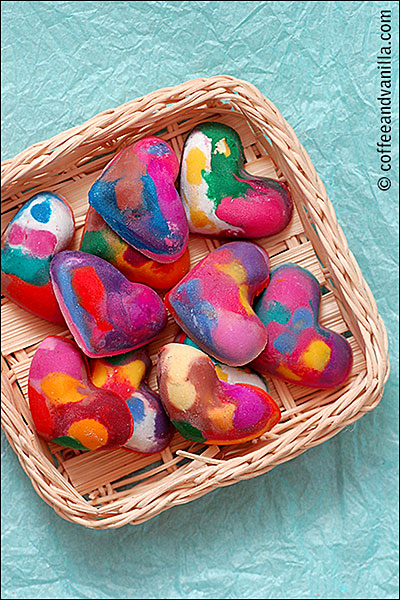 MATERIALS
wax crayons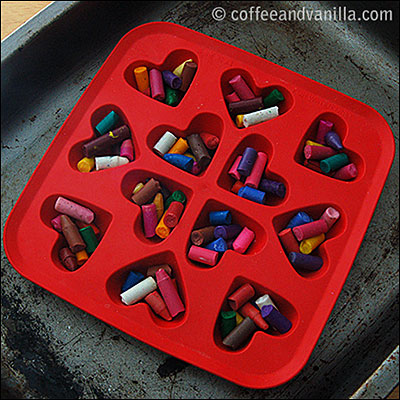 EQUIPMENT
silicone baking tray (make sure it is genuine silicone baking tray not rubber ice cube tray, mine has melted a bit in the process as you can see on the image below)
metal baking tray to place under the silicone one (melted crayons are very hot and easy to spill)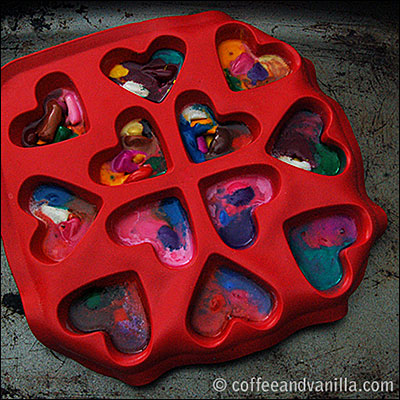 METHOD
Break crayons into small pieces and place them in the silicone baking tray.
Bake for couple of minutes in the oven preheated to 170°C (338°F).
As soon as crayons are melted remove them from the oven and let cool down completely.
Turn the tray around and pop your reshaped crayons out of the moulds.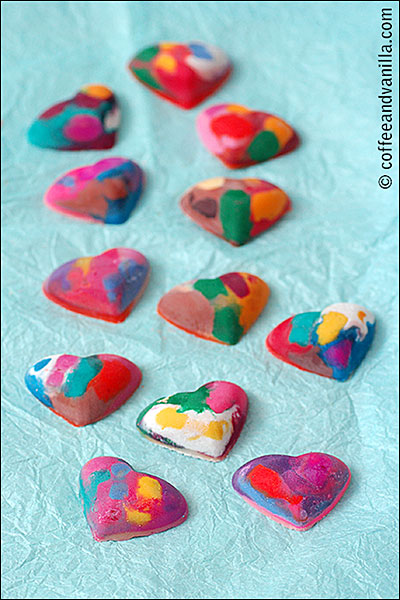 NOTES
Those are fun to make (especially for kids) and they are perfect as little Valentine's Day gifts or party bag fillers.