Brighton Children's Parade is an annual event and it marks opening of the Brighton Festival.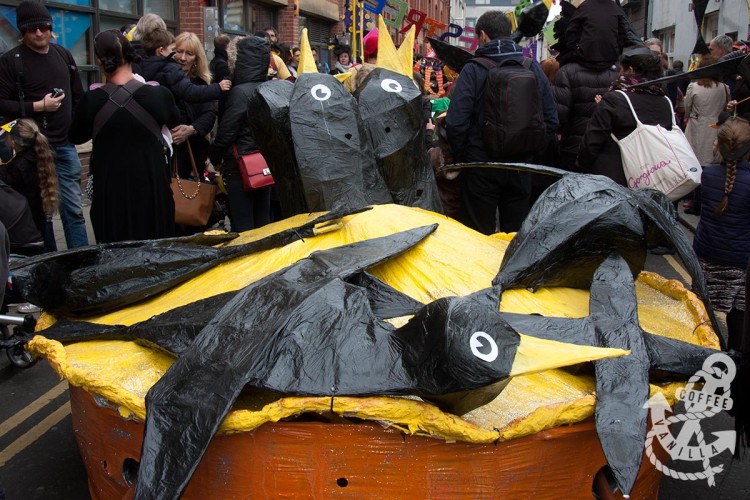 In 2014 Children's Parade theme was "The Arts" while this year's theme was "Taking Flight" with separation for Birds, Bug Bees and Bats, Mechanical Flight and Flights of Fancy.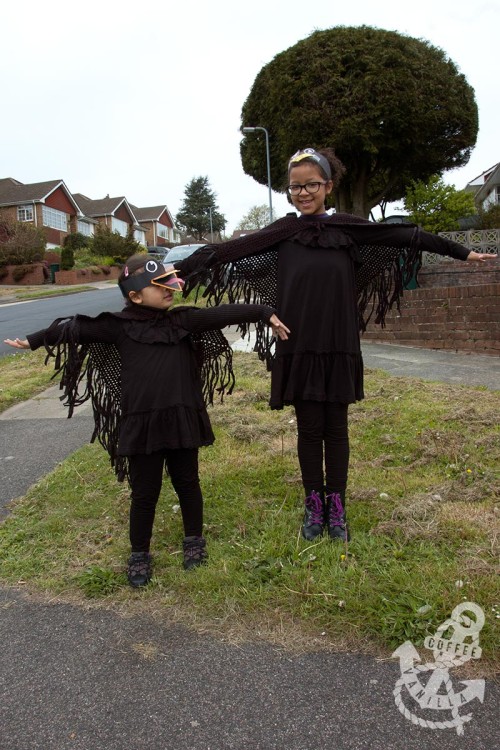 Our school was dressed as Blackbirds (in a pie) from the "Sing a Song of Sixpence" – English nursery rhyme originating in the 18th century.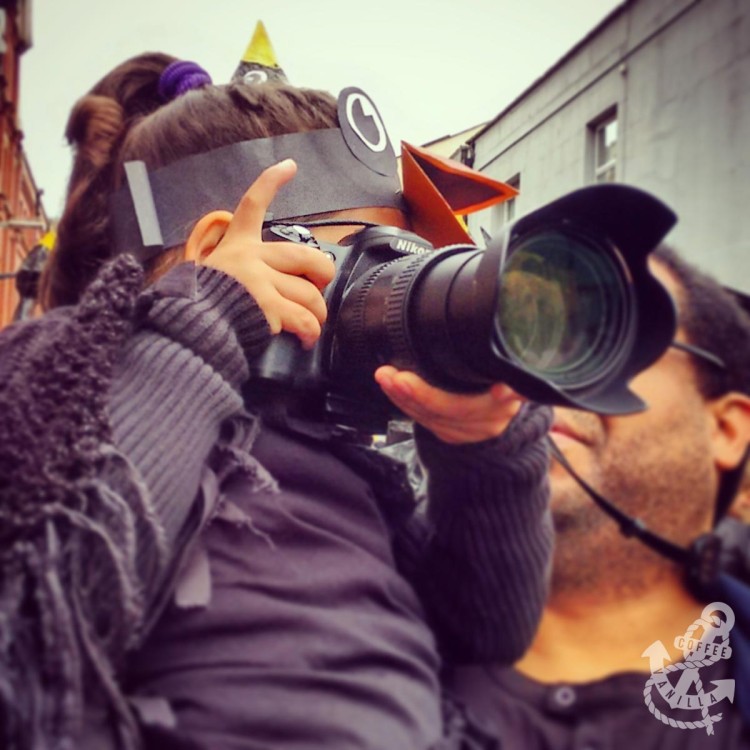 The weather wasn't ideal but at least it was not raining and my girls had lots of fun.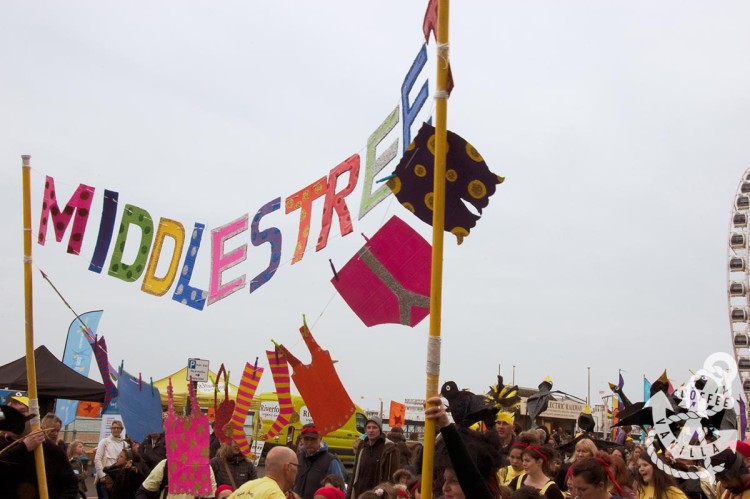 I haven't taken many pictures this year as I was walking with my 4 year old most of the time but I managed to take couple of shots, some on the phone…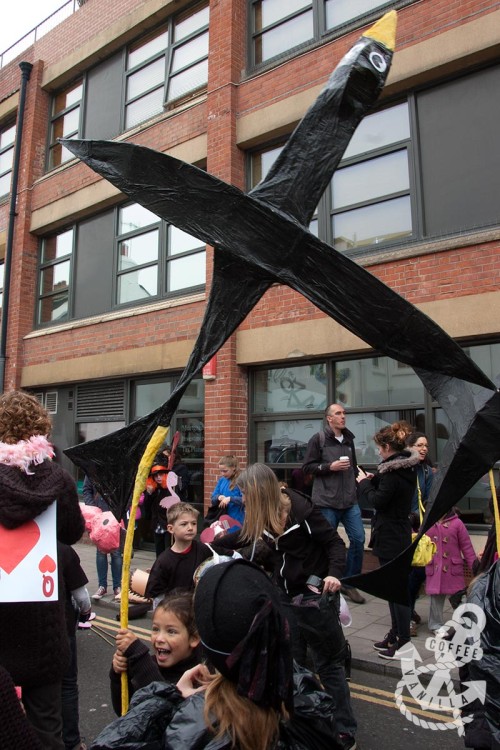 Children, teachers and some parents worked really hard on the outfits and props, therefore it was double sad to see that Gap decided to take over children parade (knowing kids will never refuse a balloon) and contaminated our photos with their logo balloons. It supposed to be all about children and their hard worked on costumes, not branding…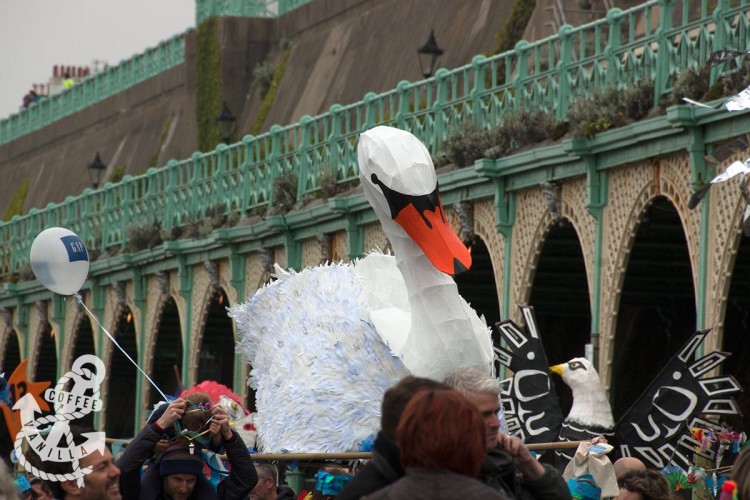 This very poor marketing trick to get free advertising on cost of the children, made me and other parents really upset with the brand especially that even parade's organizers and official sponsors did wait until the finishing line with the leaflets and goodies (SameSky, Class of Their Own, Riverford Organic Farms).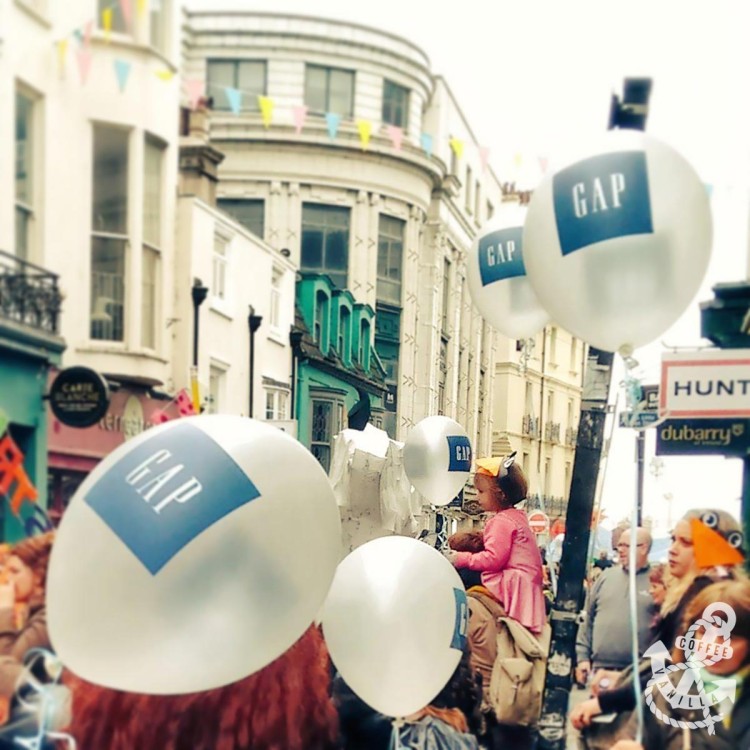 NOTES
More Brighton events can be found here.
Pattern for the crochet capes I made for my girls will be soon available on the blog.