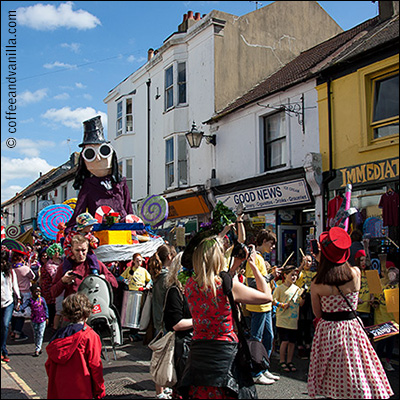 Saturday's Children's Parade has opened Brighton Festival which will be taking place until 25th of May with hundreds of evens across the city.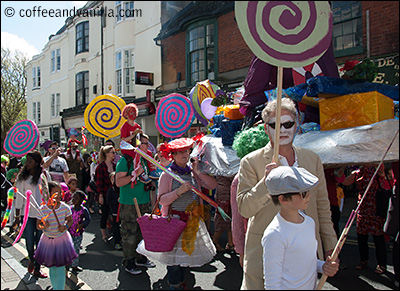 There was over 80 schools and groups taking part in the parade which apparently has been Brighton's tradition for the last 25 years.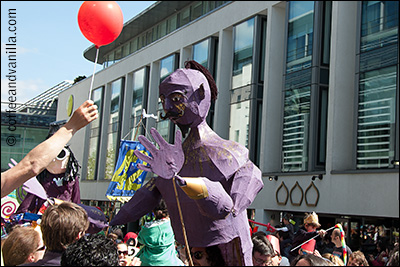 About 5,000 children took part in the parade and has been watched by over 20,000 people along the route starting on the Trafalgar Street (under the Brighton Station) and finishing by the arcades on the beach front.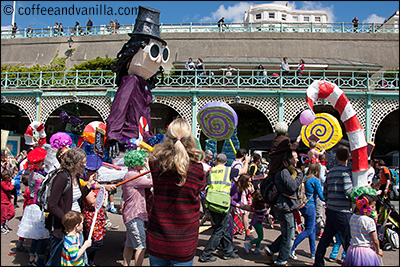 Every year the Children's Parade theme differs.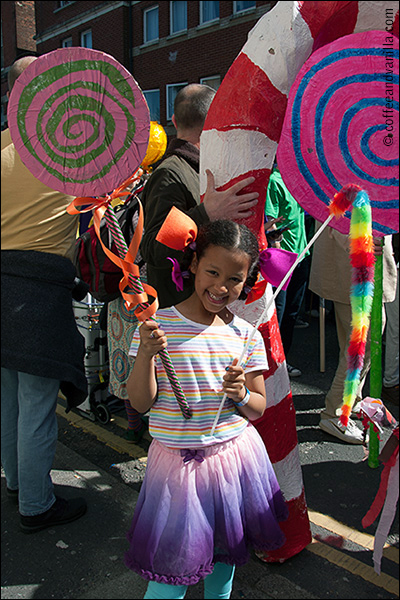 The theme for 2014 was "The Arts" with sections of the parade dedicated to dance, film, visual arts, theatre and books.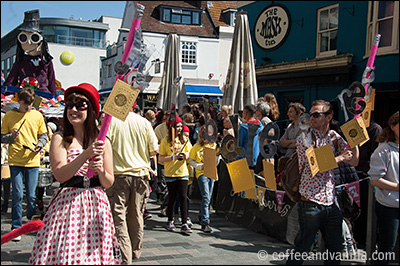 My daughters' Middle Street Primary has chosen Roald Dahls "Charlie and The chocolate Factory" for themselves hence all those lollipops, chocolate bars and Oompa Loompas…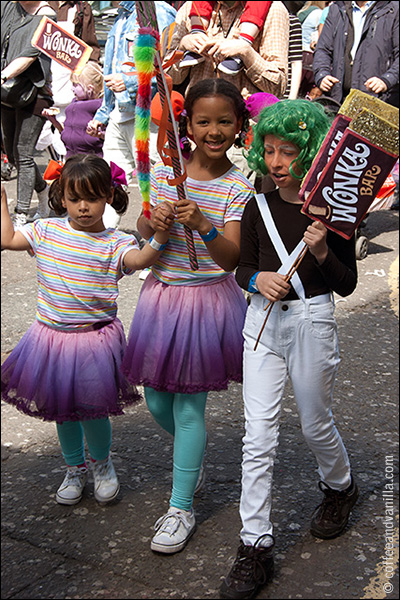 It was exhausting but fun day, especially that the skies has cooperated giving us beautiful sunny weather.
The Children's Parade along with Brighton Festival has been organised by community arts organisation Same Sky.
NOTES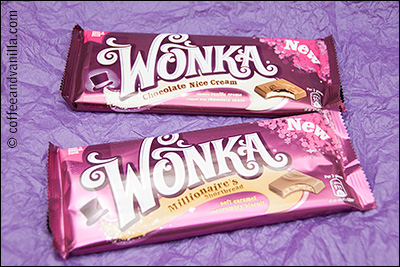 Did you know that Wonka chocolate bars are real? After 2005 break in production, last year Nestle has announced come back of Wonka bars to the UK. They are now available in 3 flavours: Millionaire's Shortbread, Nice Cream, Crème Brûlée (unfortunately we haven't got a chance to try the third flavour yet).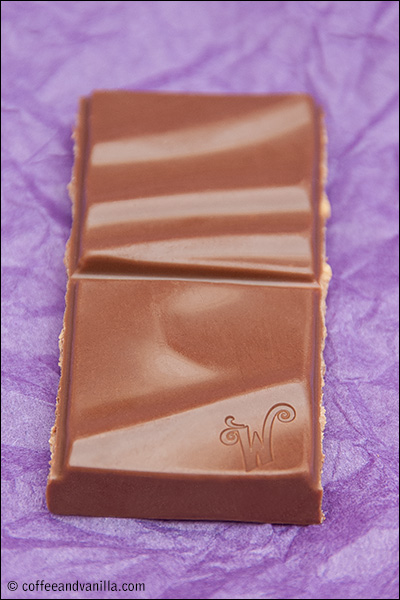 After the parade I surprised children with the DVD of Charlie and The Chocolate Factory and Wonka chocolate…