So the month of April is over and a long weekend with Early May Bank Holiday is ahead of us… Let's hope it will be filled with great sunny weather, good times, delicious, healthy foods, refreshing drinks, and lots of outdoor activities.
Below couple of products we have tried and tested in the last couple of weeks, and liked enough to share with you, enjoy!
Spring & Summer ideas or seasonal crafts & recipes can be found here.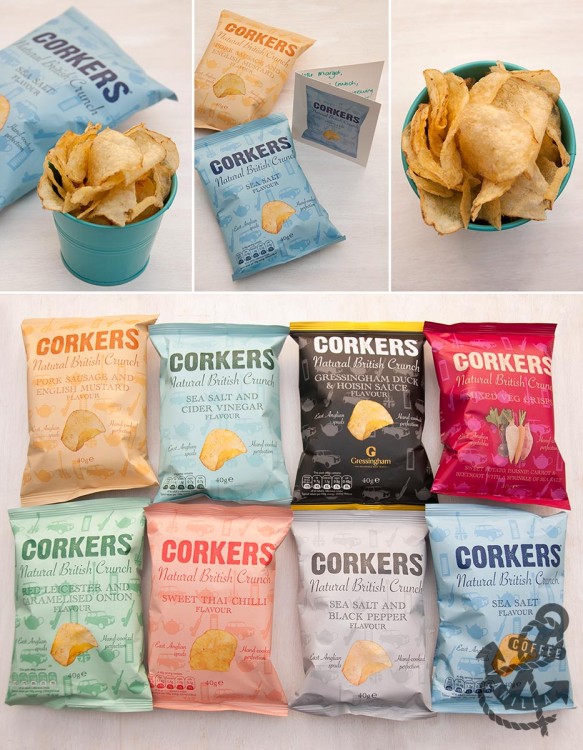 If you are looking for quality, classic potato crisps Corkers Crisps (£1.85 / 150 g) made on the family farm in Cambridgeshire are the perfect fit.
And to make things even better they have 8 different flavours to choose from, including very peppery sea salt and black pepper, mild sweet Thai chilli or flavoursome Red Leicester and caramelised onion just to mention few… Our family favourite was sea salt and cider vinegar and the only "non-potato" crisps in the range – mixed veg crisps.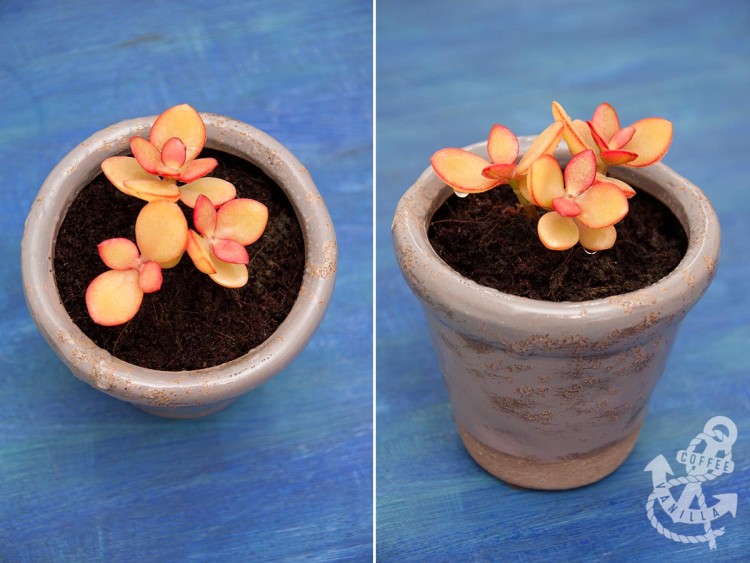 May is a perfect time for all kind of planting / replanting activities and HomeSense has quite a selection of unusual planters. I have chosen this small flower pot (£2.99) for one of my baby succulents (Crassula ovata) that needed new space to grow.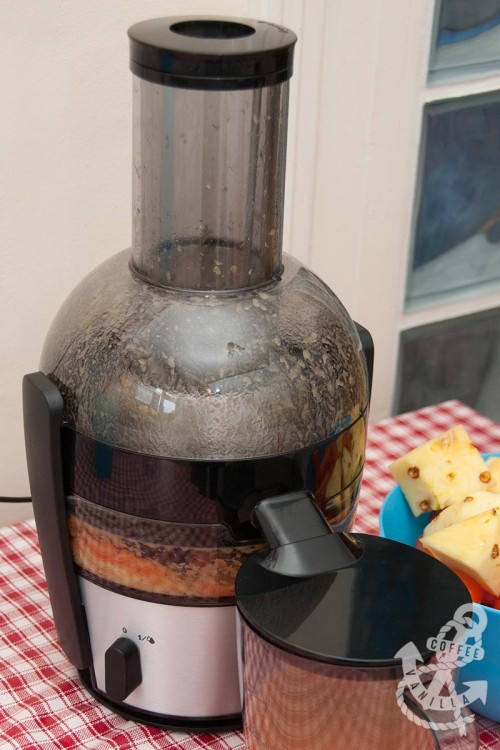 Philips Viva Collection Quick Clean Juicer (£110.00) is a quite useful gadget to have at home, especially during Summer months when there is a lot of seasonal fruit for juicing.
Comparing to our previous juicer, this one is much more powerful, easier to clean and use and thanks to the round shape of the base it takes much less space on the counter, we are very pleased with it. Full review can be soon found between our other reviews on Amazon website.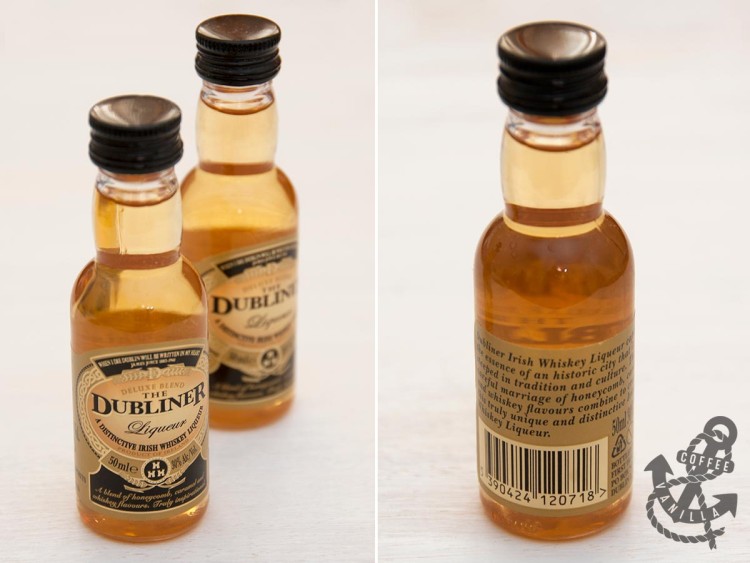 The Dubliner Irish Whiskey Liqueur has divine scent (and flavour) of honeycomb and caramel, it would make great addition to coffees and dessert sauces.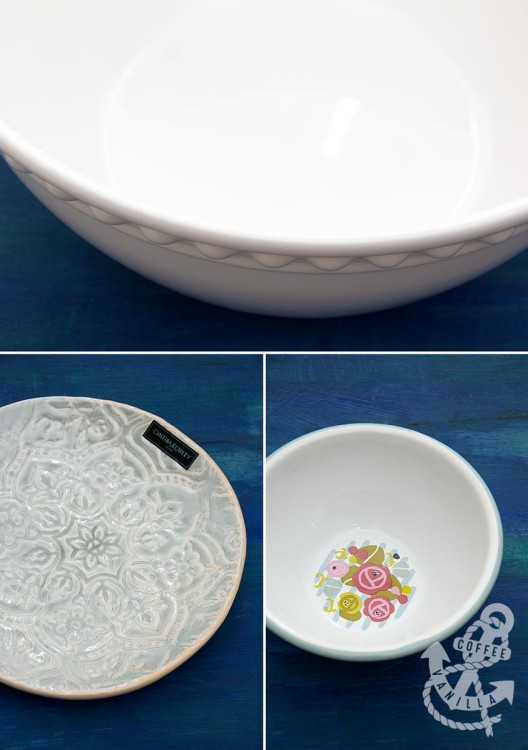 As always HomeSense has a great selection of unique, seasonal tableware at bargain prices.
Above couple of items I have picked for myself:
large hand crafted multi-purpose Portuguese ceramic bowl (£6.99) to be used for making Spring salads, as a fruit bowl or even for kneading the dough;
Cynthia Rowley New York medium melamine plate (£3.99) that looks like real crockery, great alternative to plastic plates for picnics and garden parties;
Julie Dodsworth small enamel bowl (£3.99) that would be great in Summer for camping (or camper vans) but it's cute enough to use at home for the rest of the year.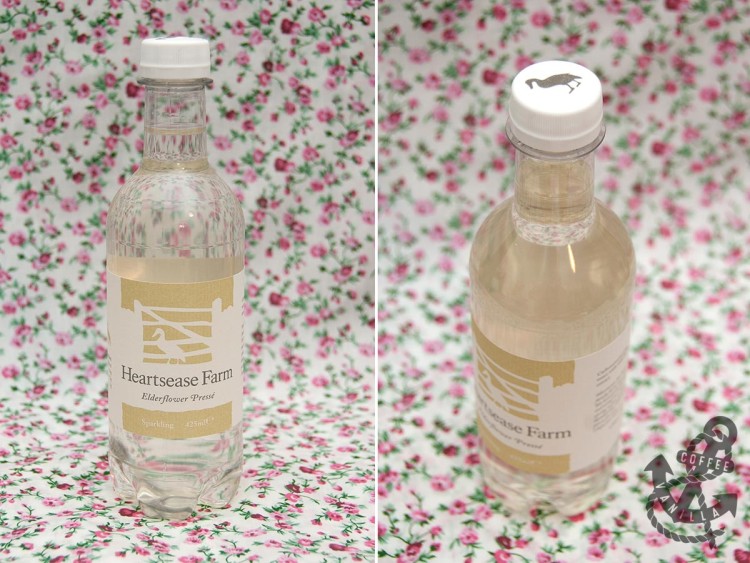 Heartsease Farm Elderflower Pressé (from £1.69 / 425 ml) – this lovely, very refreshing, sparkling drink made from British elderflowers (that are now in season) and spring water from the farm the Heartsease Farm in Wales.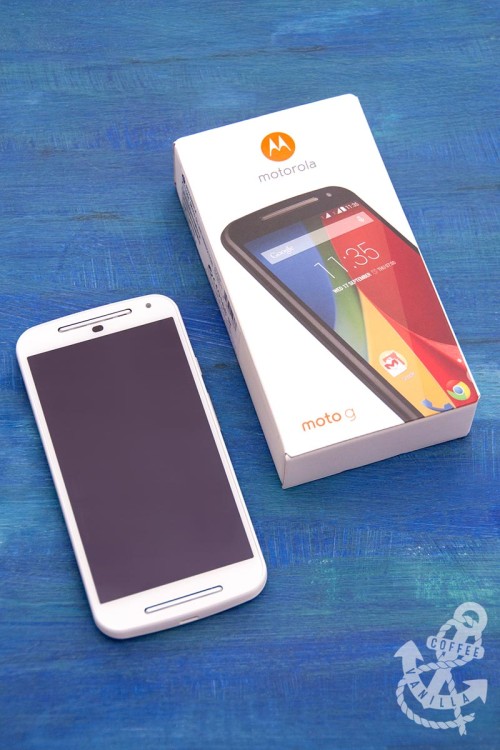 Motorola Moto G (£137.85) – if you are wondering what we are using for our social media presence, quick mobile snapshots, step by step kitchen photos… here is the answer. It came as a sim free handset with no useless, additional gadgets such as another usb charger or headphones, just the phone. It is very fast, has enough memory for all the necessary apps, space for additional storage and can take two sim cards if needed. Quality of the photos is also very good, take a look at our Instagram feed to find out for yourself. I use GiffGaff network so I'm not tied up with any contract and I pay £7.50 a month for a goodie bag with 250 UK minutes, unlimited UK texts and 500 MB internet data.
Full review is available on our other (more technical) blog at 416 Studios. And here you can read about mobile phone case with crochet motives I made.
Since March's Tried & Tested I reviewed also Discovery Channel 100 x Microscope and Bug Barn which turned out to be great gadgets to have at home, especially with May holidays and Summer approaching.
The next Tried & Tested will be published on the 31st of May, stay tuned…
DISCLOSURE: This post contain some affiliated links. All of the products, except for the Motorola Moto G, which I purchased myself, has been sent to me for review purposes. Tableware and succulent planter has been bought using Homesense gift voucher. I have received Philips juicer as a part of Amazon Vine™ Programme and you can find part of  this review on Amazon website as well. I was not financially compensated for this post. All opinions expressed here are my own and I retained full editorial control.