Having had trouble finding mobile phone case I would like I decided to go for a plain white / cream one and decorate it myself.
I used for this little crochet motifs which I glued onto the case.
This is also great way to up-cycle old, rugged phone case… What do you think?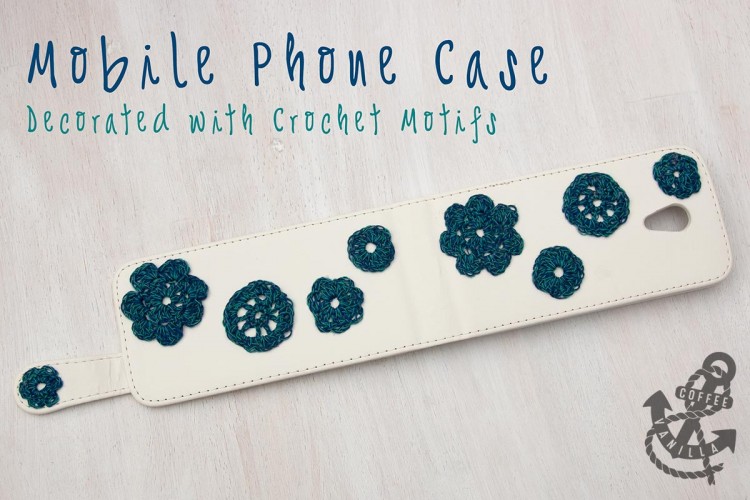 MATERIALS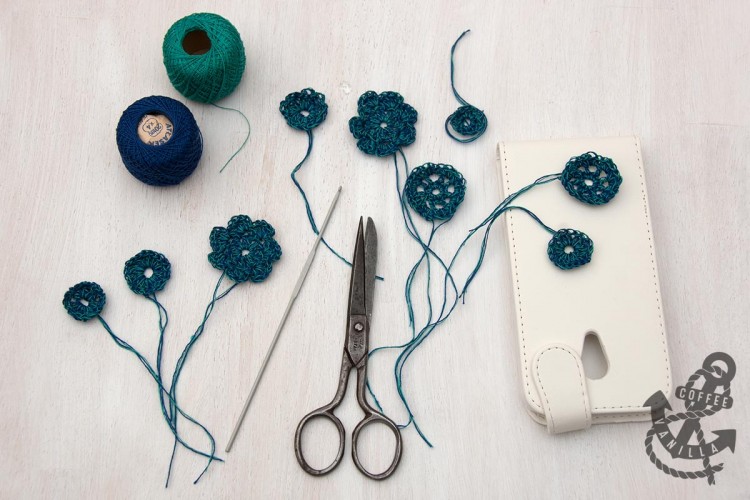 EQUIPMENT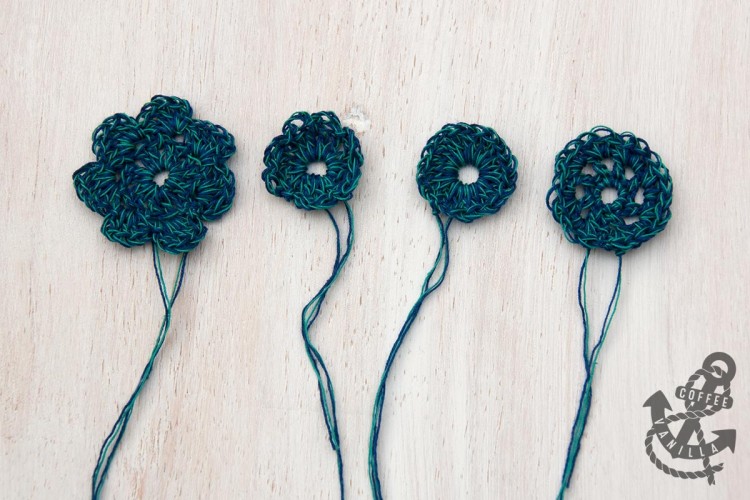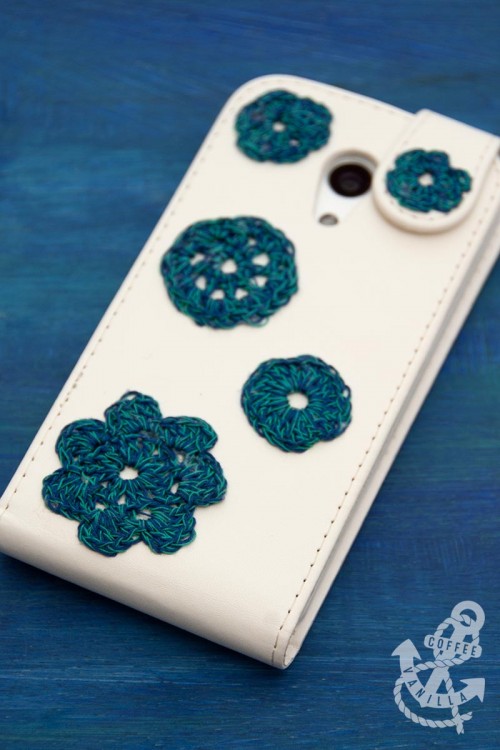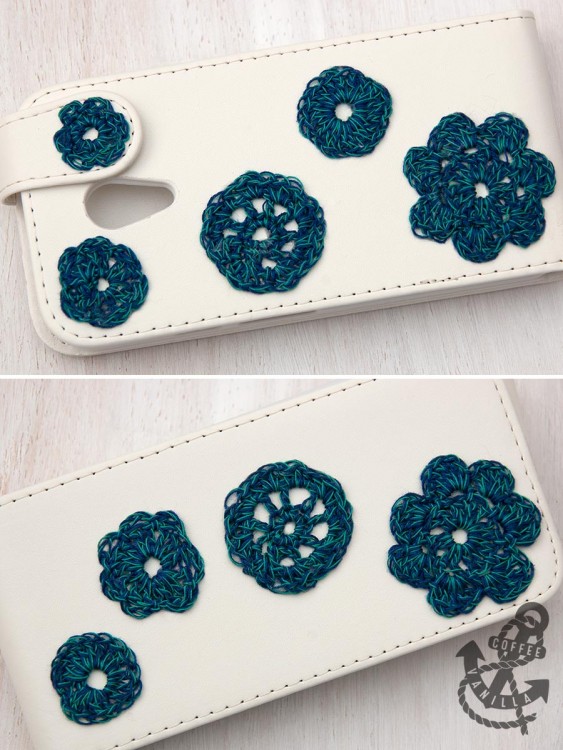 NOTES
Detailed instructions (step by step tutorial) on how to crochet above motifs is coming soon… later this week.
For different crochet motifs take a look at this post with simple crochet appliqués & motifs I posted a while ago.
Click through for simple crochet stitches and UK to US crochet stitches conversion chart.
DISCLOSURE: This post contain some affiliated links.