Decorating eggs for Easter has been always tradition in our house… I'm not religious but since I have been painting eggs as a little girl myself, I decided to continue making "pisanki" with my daughters as well. It is a lovely custom and we love crafting!
We have tried different things over the years and this year the plan was to make ombre eggs but we were badly let down by the natural food colouring that simply did not work the way we wanted.  Not having any alternative on hand I did remember that as a child sometimes I used poster paints to colour the eggs… We tried simple technique of making galaxy eggs using watercolours and kids' golden paint, no special drawing / painting skills required. The effect of our efforts can be seen below. What do you think?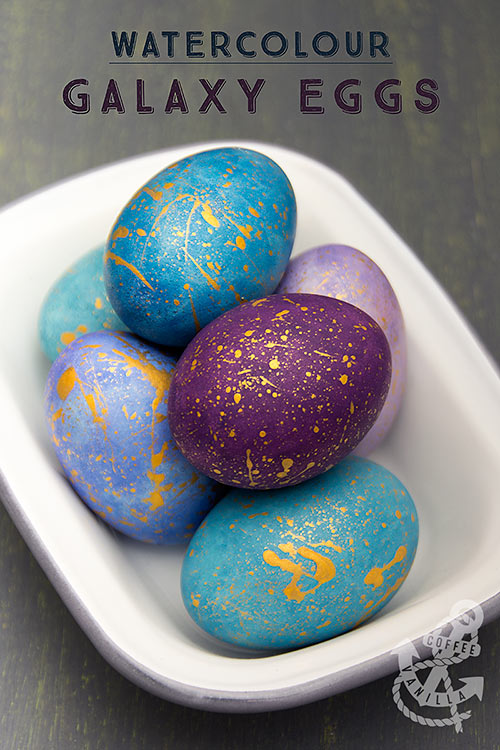 I regret a bit I haven't done any Polish folk patterns on the eggs, maybe next year…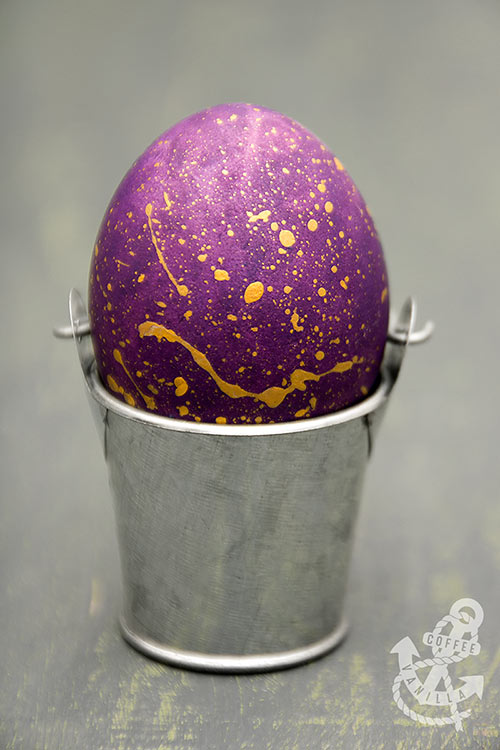 MATERIALS
hard-boiled eggs with white shells (we could not find white eggs and used blue hen eggs instead)
non-toxic watercolours (best in tubes)
non-toxic golden paint (we used one from Maped Color'peps Superheros)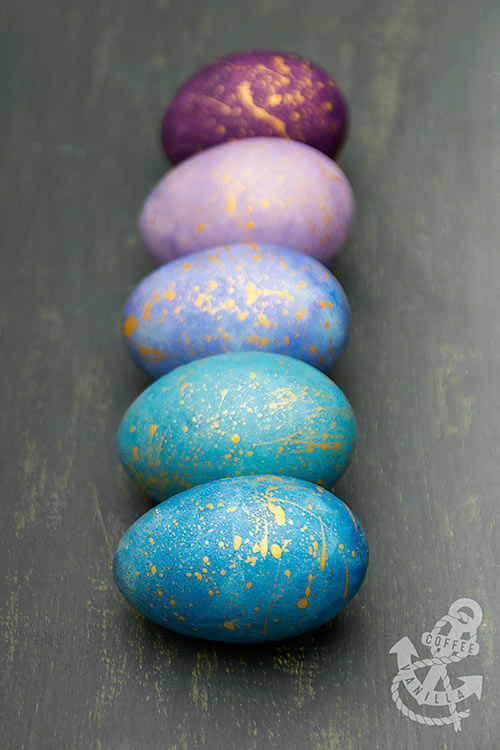 EQUIPMENT
paint brush
paint palette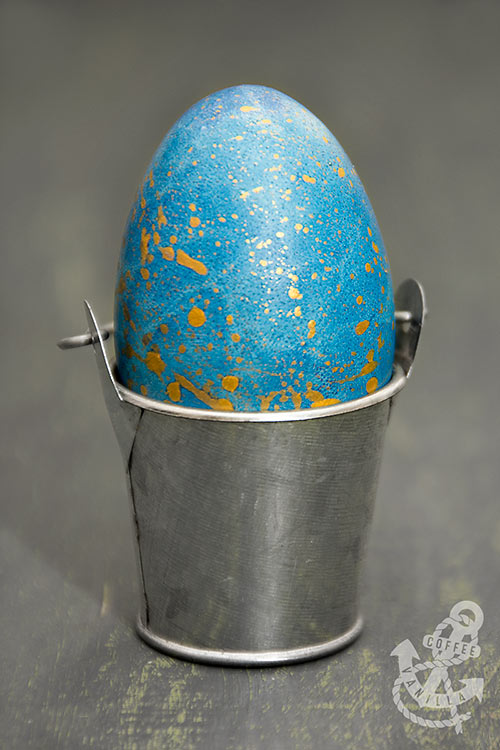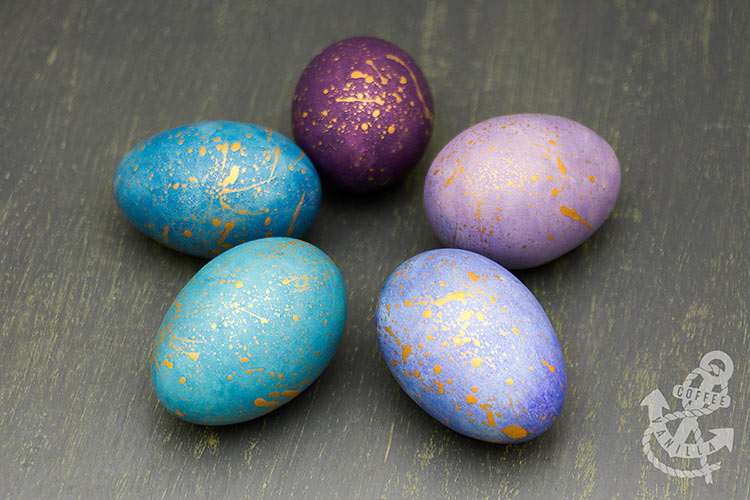 METHOD
First hard boil the eggs.
Once they have cooled down and dried, paint them with the watercolours. We have used here: blue, purple, white, green and some red colour… distributed the colours using paint brush and then rolled eggs in hands to blend the colours.
Allow eggs to dry completely. Then splash with gold by dipping paint brush in paint and then stroking tip of the brush with fingernail to make the splatters.
Happy Holidays!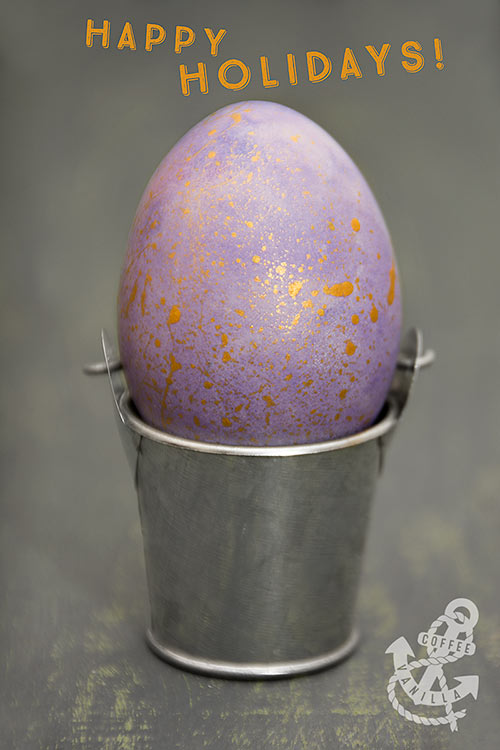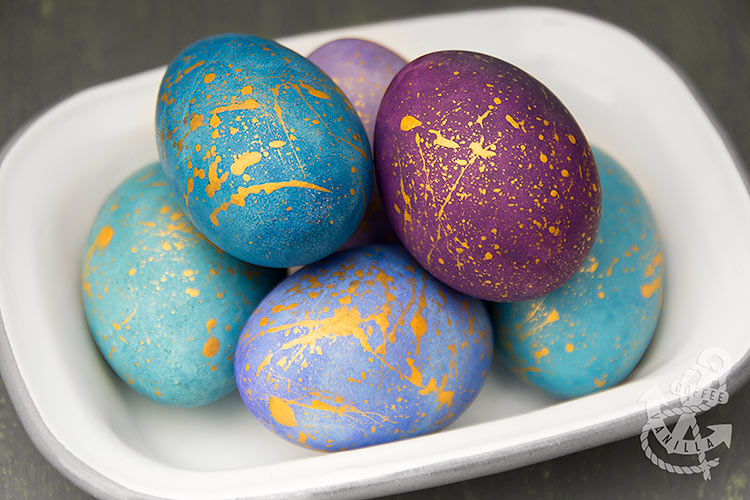 TIPS
If you are unsure if your watercolours are safe to use on the eggs you can colour them with food colouring instead and then use only the golden paint for speckles.
Or you could always use the eggs for decorative purposes only.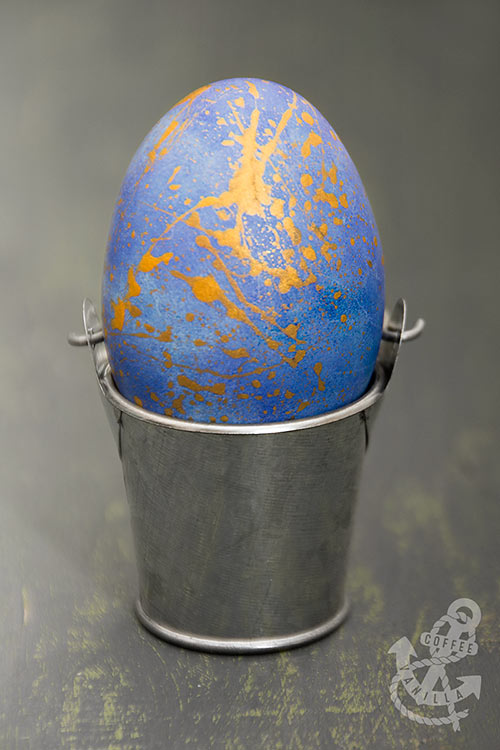 NOTES
More Easter crafts and recipes.
More ideas for Spring.
I'm adding this recipe (edible craft really) to the Inheritance Recipes that we co-host together with Solange of Pebble Soup. April Inheritance Recipes link-up is hosted by Solange so pop over to her blog to add links to your inherited recipes!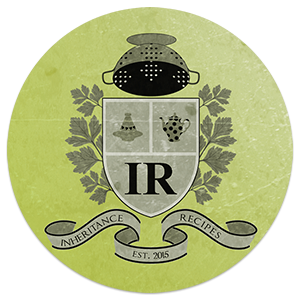 DISCLOSURE: This post contains some affiliated links.