Do you remember last year's goodies from Uganda? HomeSense and TK Maxx are doing it again this Spring with even more unique, hand-crafted tribal homewares sourced and made by remote communities in Western Uganda.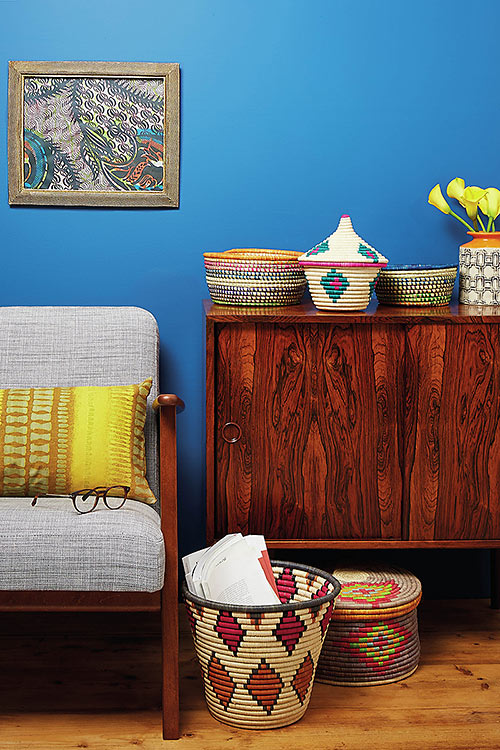 This exclusive range is part of an initiative to help some of the most disadvantaged families increase their incomes so they can afford to send their children to school. TK Maxx and HomeSense have been working in Uganda since 2008 enabling more than 10,000 children to go to school.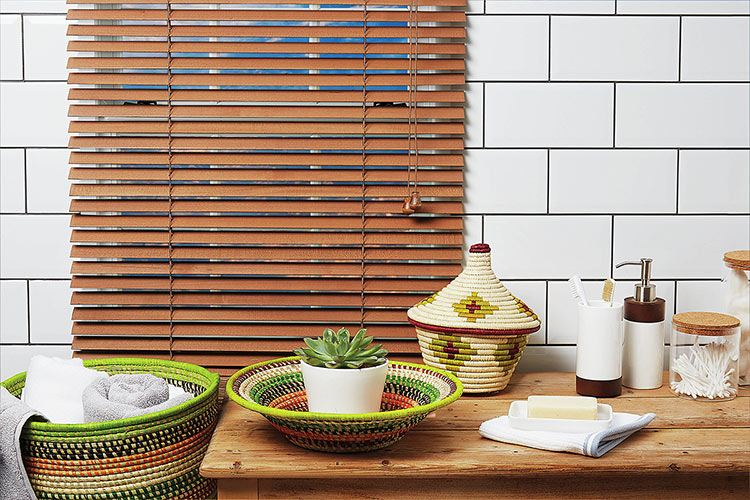 Since the sustainable trade project started in 2011, there has been a 40% increase in children finishing primary school education.
The unique Uganda homeware pieces are available from both TK Maxx and HomeSense stores nationwide and online at tkmaxx.com.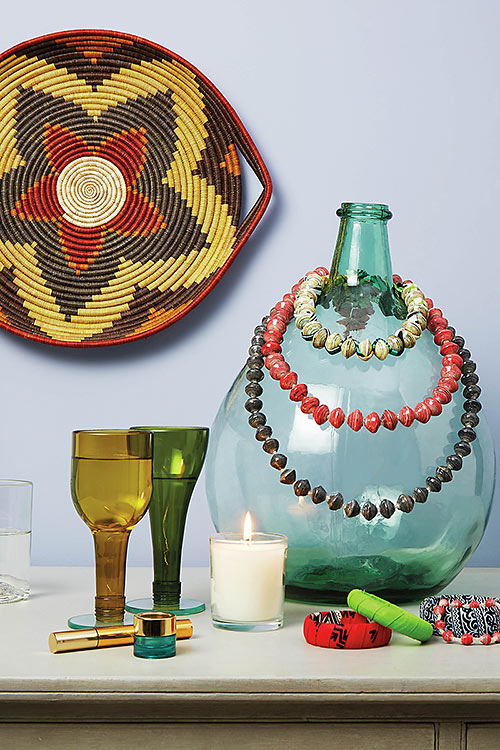 I personally adore chunky glassware from this range…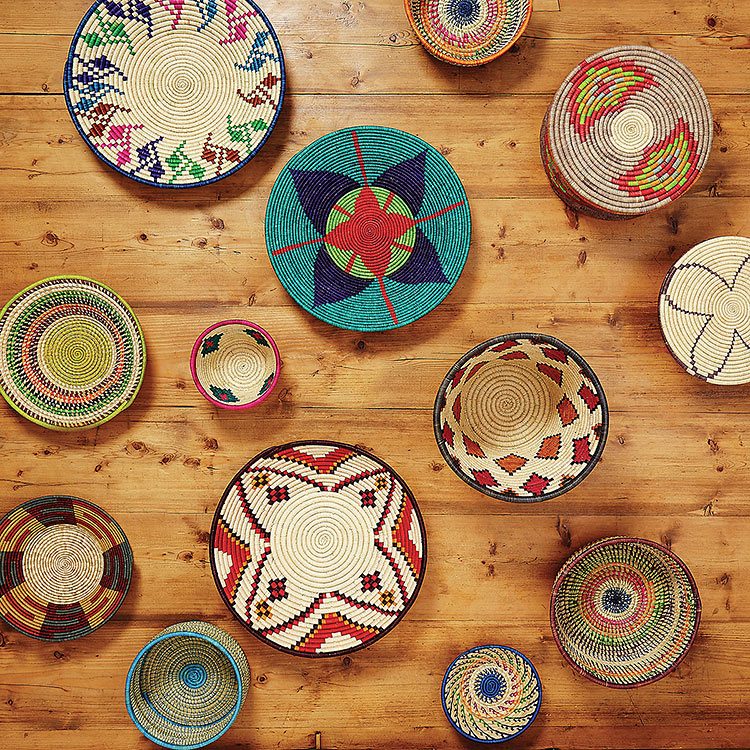 and all those handmade plates, baskets and bowls.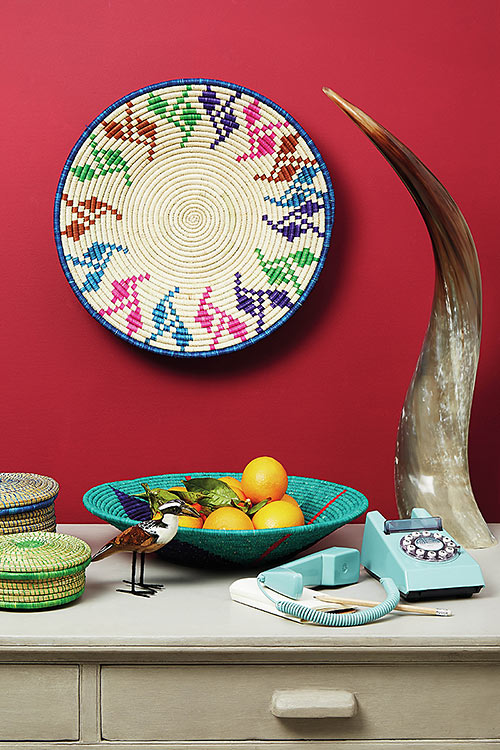 They would look sooooo good filled with fruits, especially from our calamondin tree.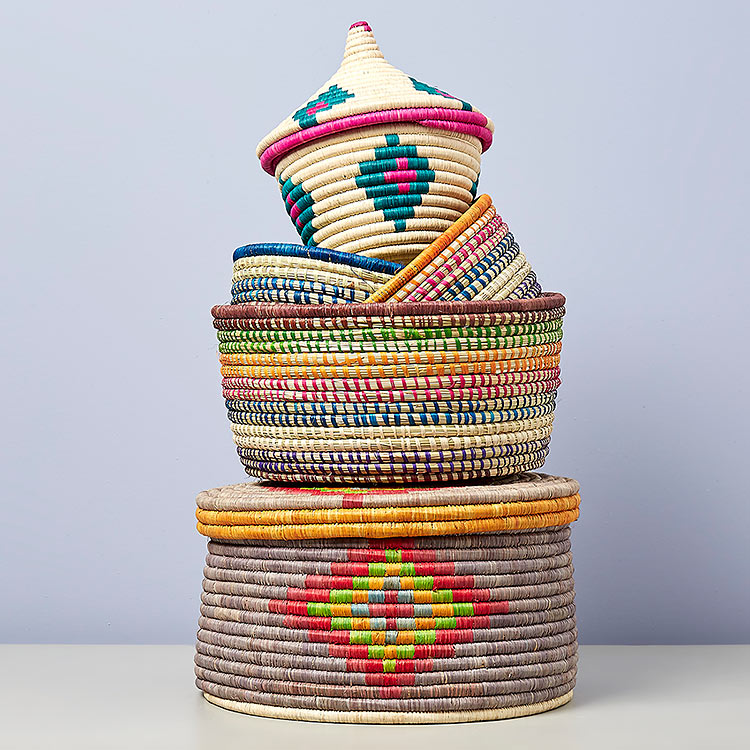 There is always not enough storage in this house, so I may get couple of those baskets as well.
And which of the Uganda 2017 products are your favourite?
UPDATE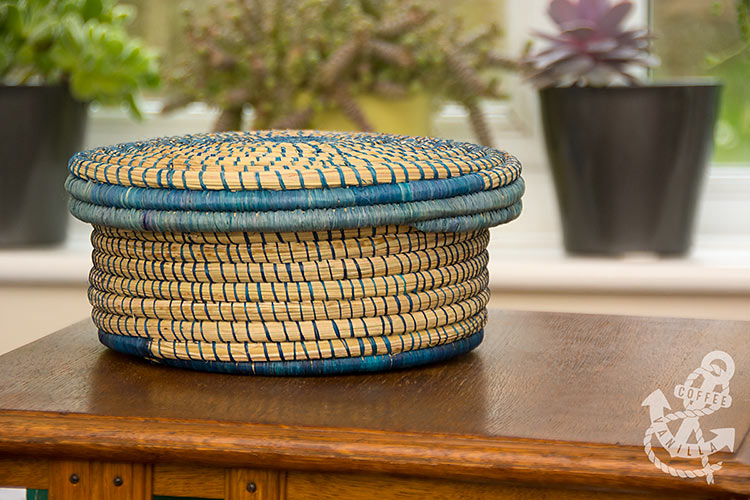 Handmade Ugandan basket presents itself very well on the top of my granny's bookcase in our living room.
NOTES
More about HomeSense products can be found in our Tried & Tested reviews.
DISCLOSURE: We have not been compensated for this article. All opinions expressed here are our own and we retained full editorial control.
Photo credit: The TJX Companies, Inc.