Calamondin / Calamondin orange / Citrofortunella microcarpa / Citrus microcarpa / Citrofortunella mitis / Citrus mitis / Kalamansi / Calamansi / Kalamunding / Limonsito / Limau Kasturi / China orange / Chinese orange / Philippine lime / Panama orange / acid orange / Musk lime / Musk orange are just some of the names for this adorable miniature ornamental citrus tree (with edible fruits) that is hybrid between kumquat and citrus (most probably Mandarin orange).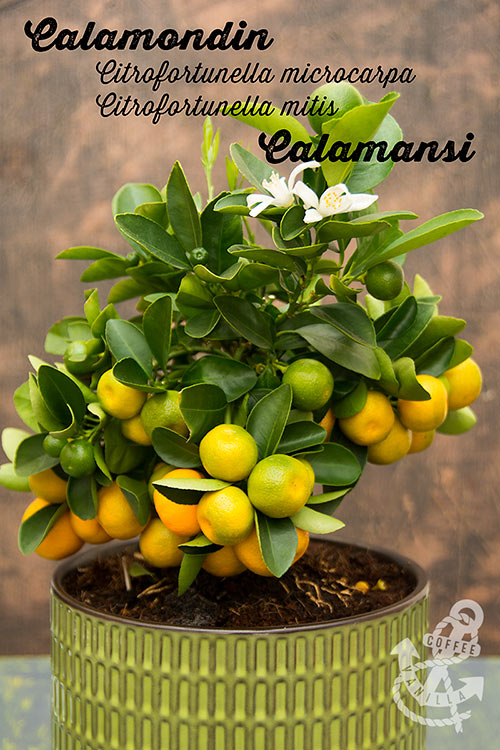 My girls got me pictured above little calamondin tree for the Mother's Day in Ikea but this particular citrus variety seems to be popular in many gardening stores nowadays, also online. From what I noticed so far calamondin does not require any special care. I used dry coconut coir composts I had on hand to re-pot it into new, bigger planter. Despite being very careful I have lost couple of leaves and smaller fruits in a process but shortly after replanting our tree got new leaves and then some flowers that turned into fruits within days.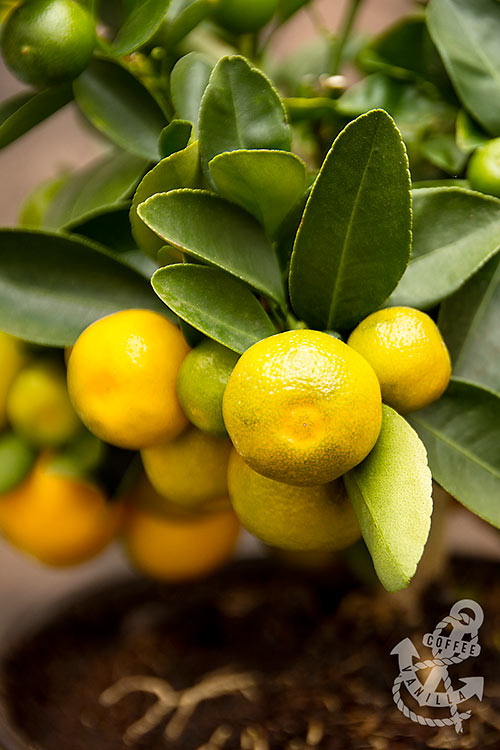 Oranges and orange crosses are generally self pollinating so you only need one tree to get fruits, on the other hand cross pollinated trees may get more fruits but with more seeds. Still you will need either a bee or you will have to pollinate flowers by hand using cotton bud or soft brush (I used super soft paint brush). This useful video shows how to do it.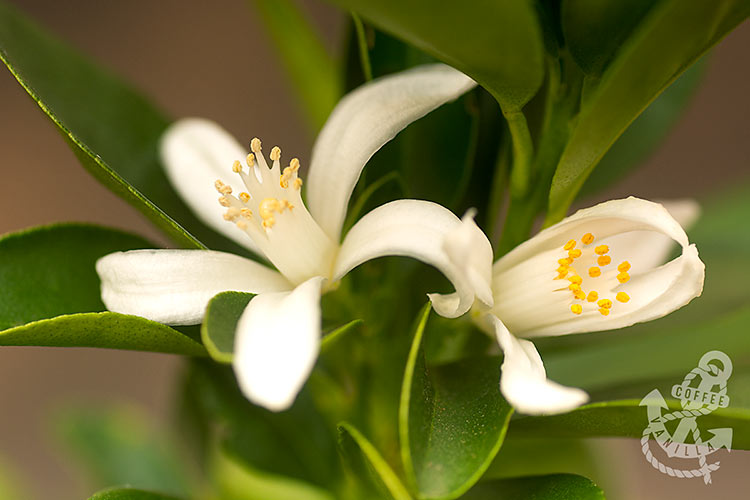 Calamondin flowers are very fragrant, sweet, beautiful but the scent is not orangey at all and this is how I would imagine orange blossoms before. According to my friend calamondin blossom fragrance resemble gardenias, thank you Nagham for the tip.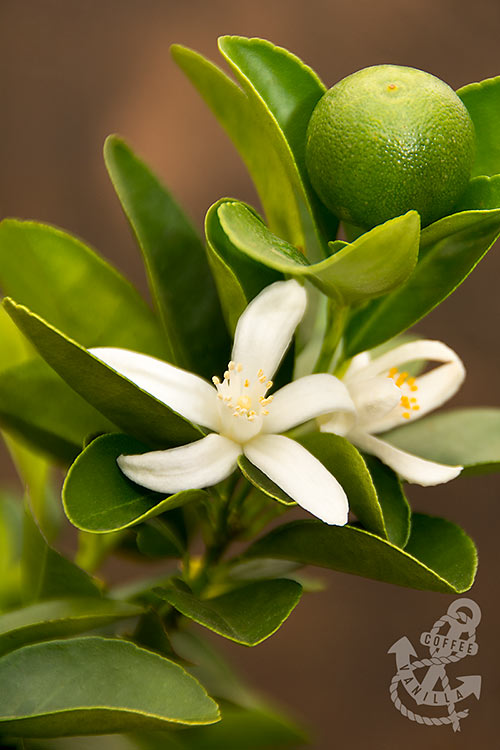 And if you will succeed in pollinating, new fruits will show up in place of the flowers…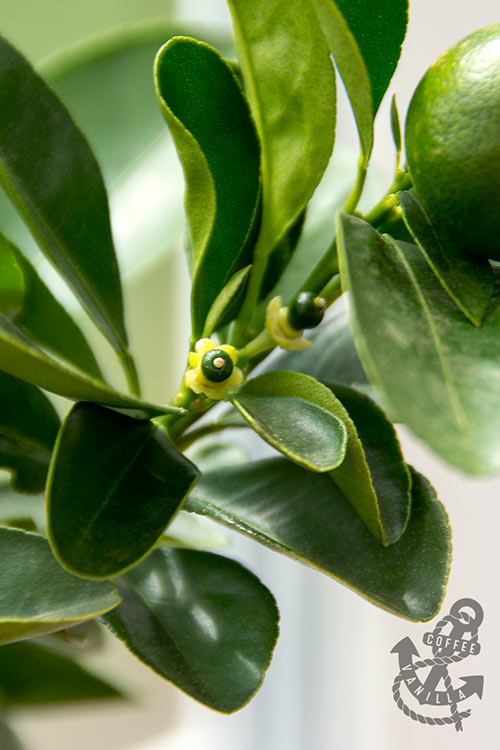 Calamondin, just like other citrus trees, likes warm, sunny weather so in colder climate it must be kept indoors. It looks like it likes our south-west facing Brighton window sill a lot. It supposed to bear flowers and fruits all year long with maximum of the fruits in summer months.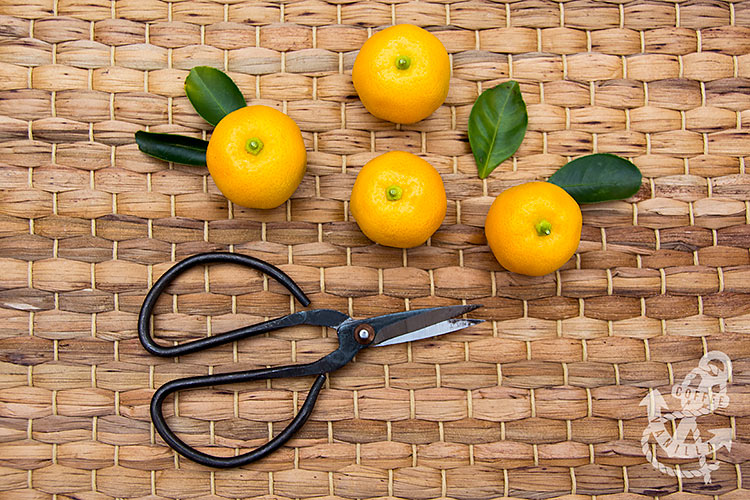 What I have found out from internet is the fact that all branches that will grow below the grafting line (that looks like a healed wound on the tree trunk) should be removed as soon as they will show up. They are called "suckers", they won't bear fruits and will be just talking up space, nutrients and block sunlight.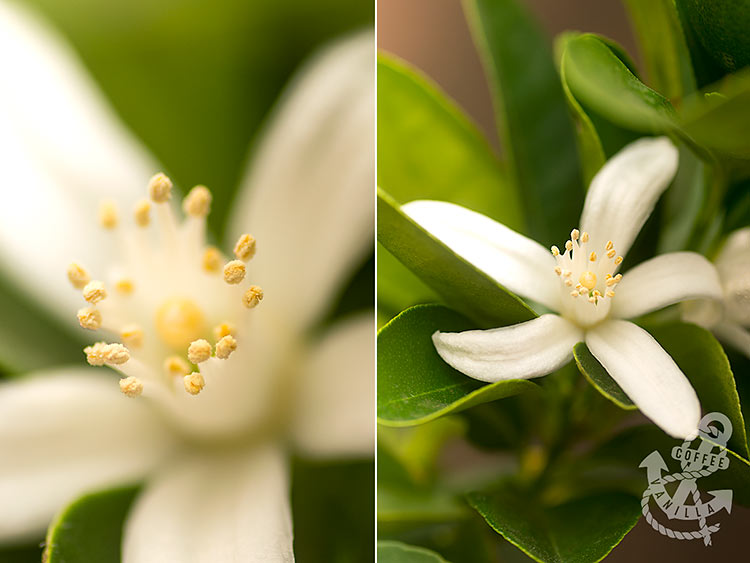 Calamondin is similar to tangerine tree but much smaller and the fruits are very sour, taste similar to sour orange or even lemon more than anything else. Fruits are 2 – 4 cm in diameter and have lovely orangey fragrance and soft peel that is less bitter than that of regular oranges, therefore calamondins are perfect for making preserves or to be used in variety recipes calling for sour oranges, lemons or limes. In Asian cuisine it is often used while still unripe and green.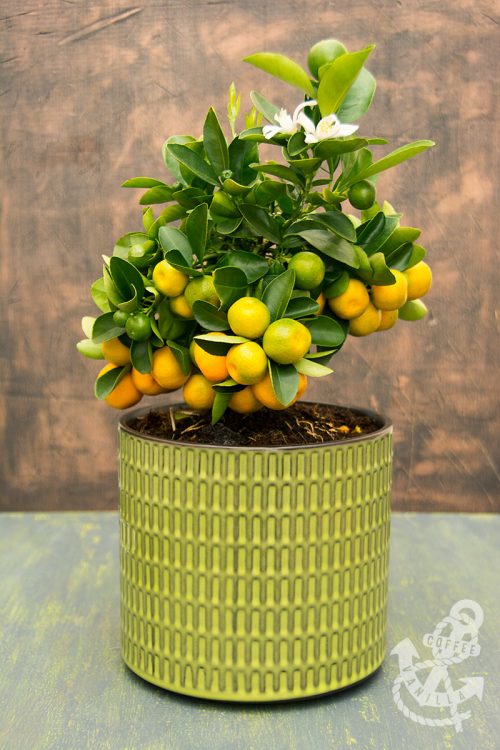 Some calamondin recipe ideas…
halved fruit instead of a slice of lemon for the tea
Filipino calamansi lemonade
Caribbean citrus marinade for BBQ chicken, seafood and meat
mojo Criollo – Cuban / Puerto Rican marinade for chicken and meat, dressing for salads or dip for tostones (fried plantain)
to make jam with lots of sugar and thinly sliced peel
Caribbean rum punch
cakes and pies
We will be definitely trying make at least some of the recipes this year, depending on how many fruits we will get.
TIPS
Here is our Homemade Calamondin Marmalade recipe.
Some more calamondin recipe ideas from other blogs: Calamondin Orange Marmalade from Flour on My Face, Coconut & Calamondin Cake from Wilde Flavors, Vintage Calamondin Cake from My Delicious Blog, Healthy Calamondin Julius from Make The Best of Everything, Ooey Gooey Calamansi Bars from Sweet Cherry Pie, Kalamansi Muffins from Kawaling Pinoy, Orange Marmalade Glazed Chicken Legs from MC2 Creative Living, Grilled Tilapia with Calamansi and Fish Sauce from Junblog or Kalamansi Lime or Calamondin Orange Drink Recipe from White on Rice Couple.
NOTES
If you love plants you may want to take a look at our succulents collection that I try to update occasionally or read about our hoya plant.
Some information source: Wikipedia.
DISCLOSURE: This post contains some affiliate links.