Welcome to the first edition of Tried & Tested in 2017.
Apologies for "a little" delay but we have been extremely busy over the last months due to unforeseen family circumstances and did not even notice when those three months went by!
In the meantime we were also testing Parker fountain pens and Chalkola chalk markers, making Nadiya Hussain's parsnip cake for the Red Nose Day, posted Inheritance Recipes round-ups for January and March, baked Camper Van cookies for Volkswagen, attended grand opening of the Hollywood Bowl in Brighton Marina and took AncestryDNA tests. We started also working (all over again) on our family tree, which will be soon available online.
GROCERIES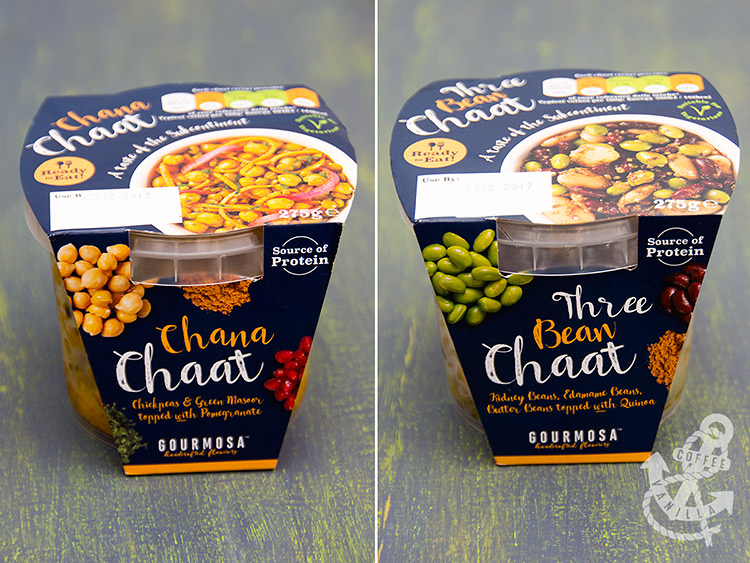 Chaat (meaning savoury snack) posts by Gourmosa makes great healthy lunchtime snack can be served hot or cold. I'm not really sure which one of the chaat pots we have enjoyed more…
The Three Bean Chaat was delicious and spicy, the same for the tangy Chana Chaat with chickpeas and pomegranate, both packet with proteins and perfectly flavoured. Even Michael, who is usually not a big fan of salads for lunch, was taking them happily to work instead of the usual sandwiches.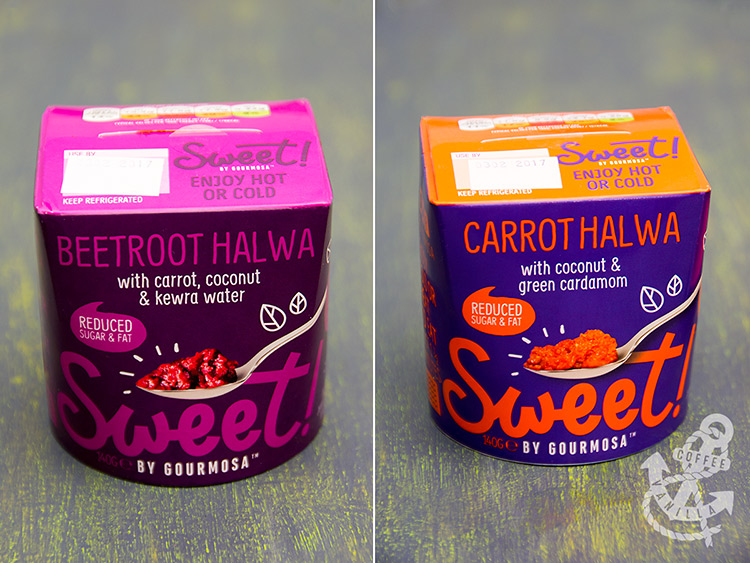 Those guilt free Halwa desserts by Groumosa come in two flavours: Beetroot or Carrot. They are perfectly chewy, aromatic and very moreish. It is very hard to stop once you start eating them. They can be enjoyed cold or hot.
If you are unfamiliar with the brand – Gourmosa specialise in Indian cuisine made from natural ingredients. Except for the Chaat pots, Halwa desserts they make also samosas (frozen or chilled) and samosa pots. Their products are available in Sainsbury's, Ocado, Tesco and Asda.
Mr. Lee's Noodles are Bournemouth based company producing gluten free rice noodles that contain nothing artificial and are packed into recyclable packaging. Green and guilt free – what to want more?
They come in various flavours to match any taste: from mild Hong Kong Street Beef, medium Penang Chicken Curry Laksa, not spicy at all Tai Chi Chicken, hot Warrior Fighting Shrimp, vegan Shaolin Monk Vegetables,  to hot Dragon Fire Mushroom (£17.94 per pack of 6). What we liked the most about the Mr. Lee's Noodles is the fact that they are very low in sugar, salt, fats and calories and have absolutely no preservatives or other nasties… Finally fast food that is not only not bad for you but actually healthy and full of nutrients.
To learn more about Mr. Lee's Noodles amazing story take a look at this short video.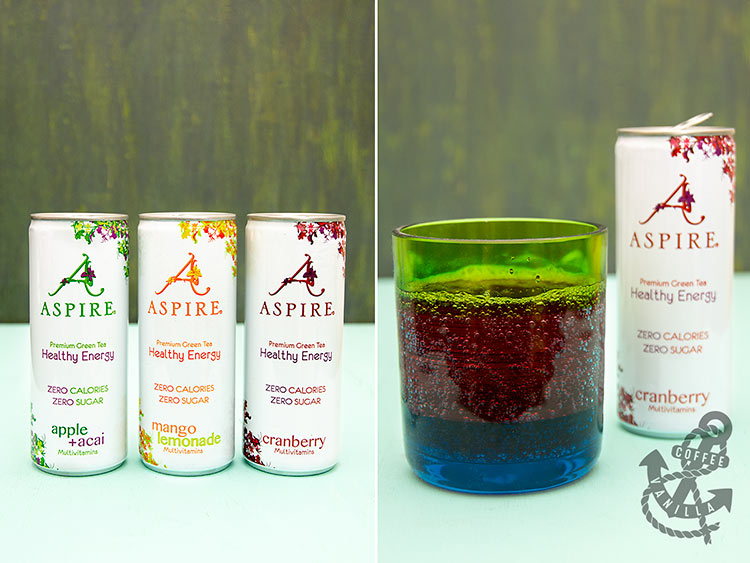 Aspire drinks are sparkling and very refreshing and made with green tea and are said to have zero calories and zero sugar. To make things even better they come in three flavours: Cranberry, Apple+Acai and Mango (£24.00 / pack of 25 tins, 250 ml each). They are available in Tesco, Co-op, Holland & Barrett and on Amazon.
The active ingredients that gives energy in Aspire drinks include green tea extract, ginger root extract and guarana seed extract fortified with a blend multivitamins including Vitamin C, B6 and B12.
BEAUTY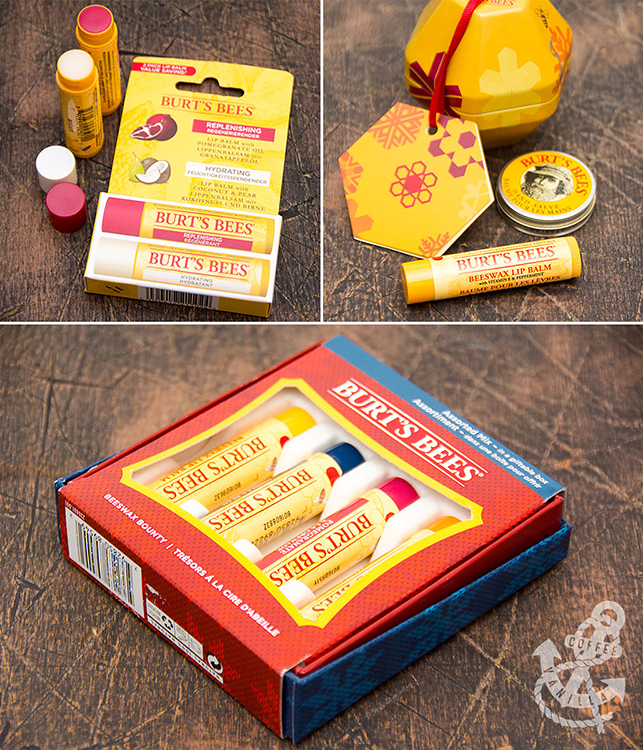 Burt's Bees 100% Natural Lip Balms: Coconut & Pear / Pomegranate (£5.99 / pack of 2), Burt's Bees Burt's Classics – Beeswax 2 – Piece Gift Set (£10.96) and Burt's Bees Beeswax Bounty Gift Set (£12.63 / pack of 4) are lovely, all natural lip balm sets, just like all other products from this brand. I must admit we are big fans of their products in this house and we all have our favourites.
Our youngest one loves the Coconut & Pear lip balm, when they older one uses Pomegranate. My personal favourite are the Mango or Vanilla Bean. I also adore the little tin of Hand Salve that has strong herbal scent and is very oily, perfect for damaged hands and nails. I carry it in my bag to  use on the go.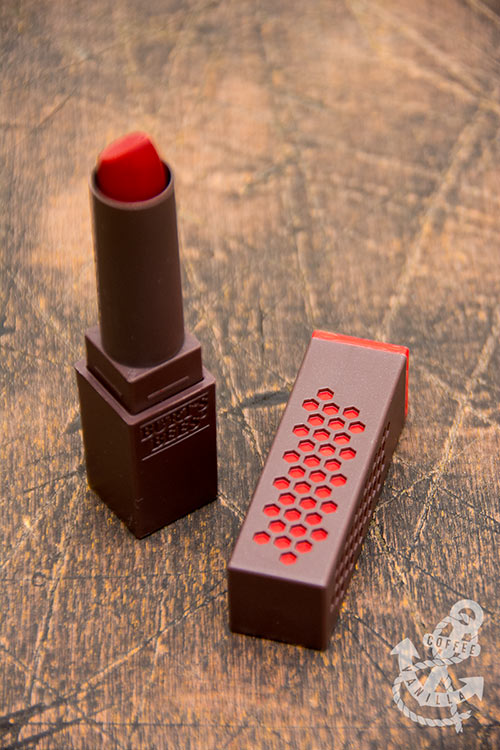 I was very positively surprised to discover that Burt's Bees started producing colour cosmetics as well, like this Lipstick – Scarlet Soaked (£9.99).
Due to my allergies I haven't wear lipstick for years and to be honest I wasn't quite sure what to expect but I'm glad I did try this one from Burt's Bees. It did not give me any reaction, it was easy to apply and lasted for hours, just perfect.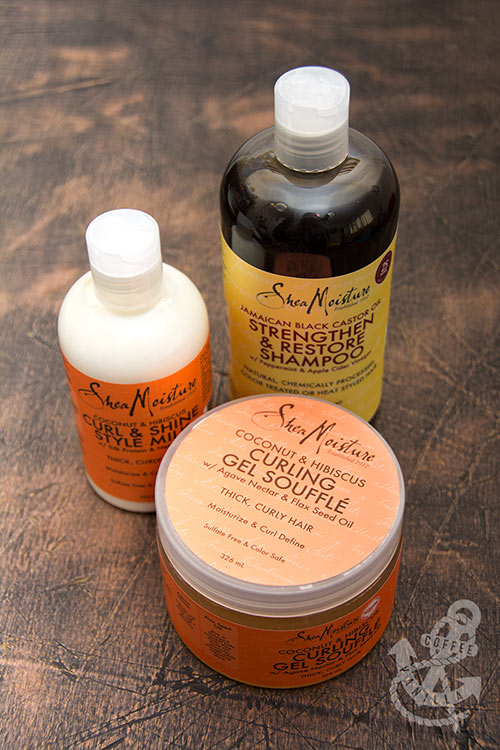 Shea Moisture Jamaican Black Castor Oil Strengthen & Restore Shampoo (£10.87 / 506 ml), Shea Moisture Coconut & Hibiscus Curling Gel Souffle (£12.99 / 326 ml) and Shea Moisture Coconut & Hibiscus Curl and Style Milk (£9.95 / 254 ml) are natural hair products for thick and curly hair. If you are unfamiliar with the Shea Moisture, it has been founded in 1912 in Sierra Leone and has grown to well known international brand over the years.
All of their products we have came across so far were great. The Jamaican Black Castor Oil Strengthen & Restore Shampoo with Peppermint and Apple Cider Vinegar smells delicious, sweet and is meant for thick curly hair and both my daughter who has mixed race curls and my husband who has short Afro hair were very pleased with this shampoo. It made their hair shiny, more manageable and easy to comb.
Both, the Curling Gel Souffle from Coconut & Hibiscus range and Curl & Style Milk worked miracles on my daughter's hair and we love the scent combination as well. We will definitely be buying Shea Moisture products in future.
FOR KIDS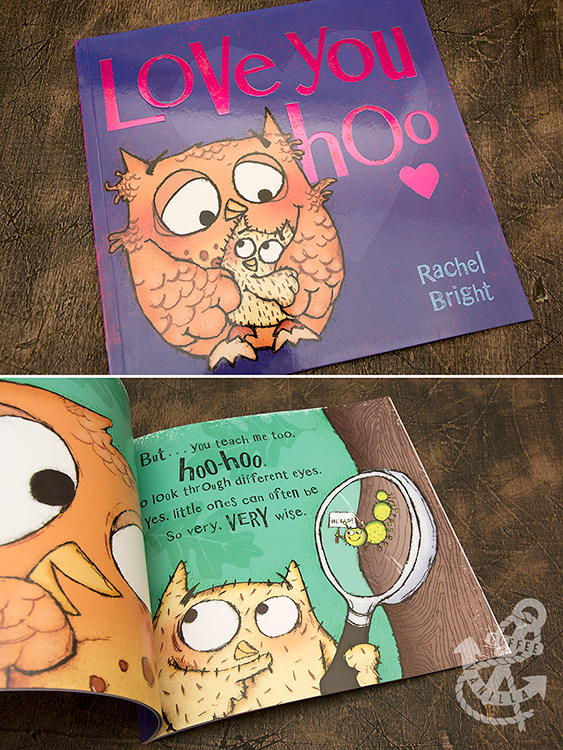 Love You Hoo by Rachel Bright (£6.99 / paperback) comes in quite large format printed on quality half gloss paper. The illustrations are big, colourful and very pretty. There is not a single white page in the book, all text is placed on the top of colourful contrasting backgrounds making it more interesting for kids but without being hard to read.
My 6 years old daughter absolutely adores "Love You Hoo" and she can read it on her own without any help. I would recommend it for ages between 4 and 7 years old. We haven't had any of Rachel's Bright books before but we will be definitely look for her other positions soon as we have fallen in love with those two cute owls and the heartwarming story line.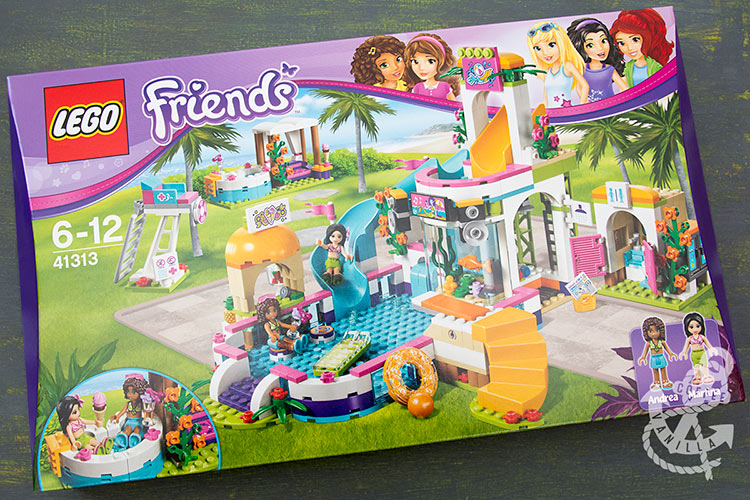 LEGO Friends Heartlake Summer Pool (£44.99) is a lovely and quite big set. It includes two figurines: Andrea and Martina.
We have plenty LEGO boxes in our collection but my girls still were able to find many pieces they don't have yet, such as newspaper, pineapple, watermelon slice or sunglasses.  They really enjoyed putting it together and then building city around it.
NOTES
More product recommendations, giveaways and product testing can be found in our review section, check them out.
The next Tried & Tested will be hopefully published in the first week of May, stay tuned.
DISCLOSURE: This post contains some affiliated links. We have received Lego Friends, Burt's Bees products, Shea Moisture hair cosmetics, Love You Hoo book as a part of Amazon Vine™ Programme and you can find part of those reviews on Amazon website as well. All of the groceries: Gourmosa pots, Mr. Lee's Noodles and Aspire drinks were sent to us for review purposes. We were not financially compensated for this post. All opinions expressed here are our own and we retained full editorial control.