If you are regular reader of our blog you certainly know that I love fountain pens… I do not handwrite often but when I do I always use a fountain pen: to sign school diaries, make a shopping list or to write down "to do" lists… or anything else really. I have them scattered around the house, one in our bedroom (to sign kids' reading diaries), one on my computer desk, one in my corner of the sofa where I spend a lot of time crafting and of course an obligatory fountain pen in my bag to use on the go.
One of those pens is my old Parker Frontier that I've been using for the last 15 years and I still do, so when Pen Heaven has offered me couple of new Parker models for review I could not be more happy.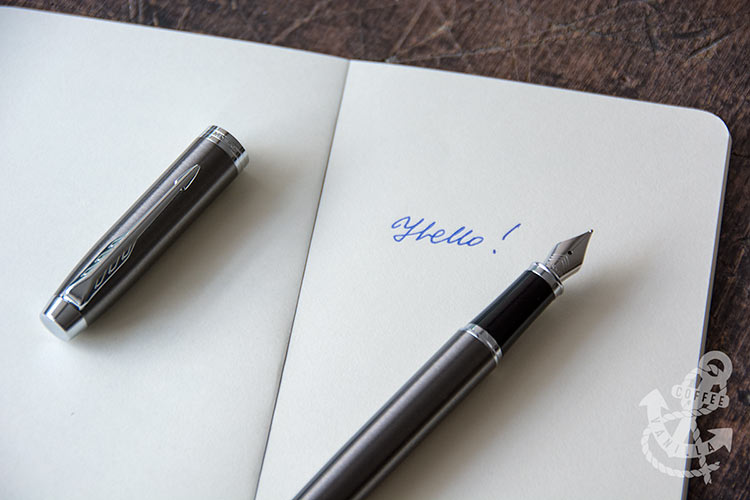 Here you can see Parker IM (£27.90) fountain pen in dark espresso colour with chrome trim.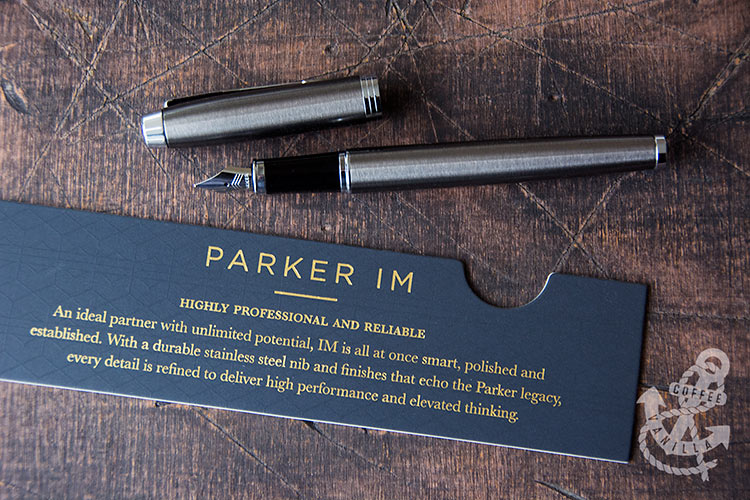 It is super comfy fountain pen with smooth nib gliding on the paper without slightest effort. It opens and closes easily but securely and it uses standard Parker ink cartridges. It can also take bottled ink with addition of ink converter (£4.00) – something I always have on hand in case I want to use fancy ink colour. Besides I like to mix blue and green inks to get my perfect shade…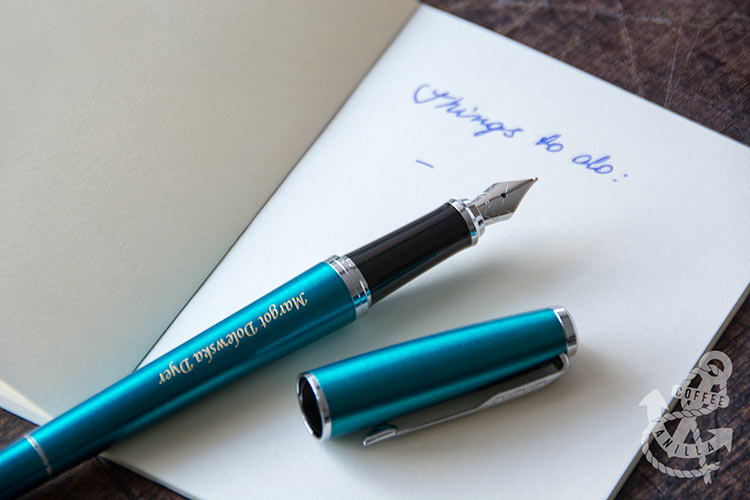 Another new model of Parker fountain pens is Parker Urban (£43.90), here in vibrant blue colour. This model is a bit bigger and chunkier than Parker IM but as snug and effortless to write with as the IM range. Vivid colours and patterned nib add a lot of personality to this range for those who like accessories standing out from the crowd.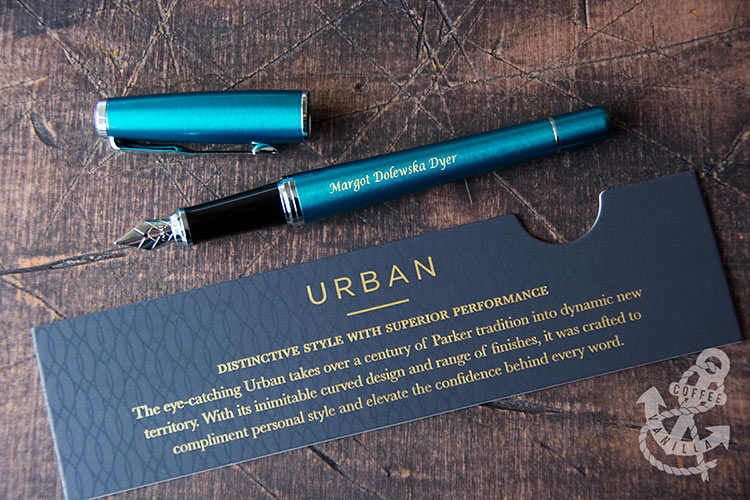 To make things even better Pen Heaven offers engraving service that is available on most of the pen models (+ £7.00) and very elegant looking gift wrapping option (+ £2.75 per item).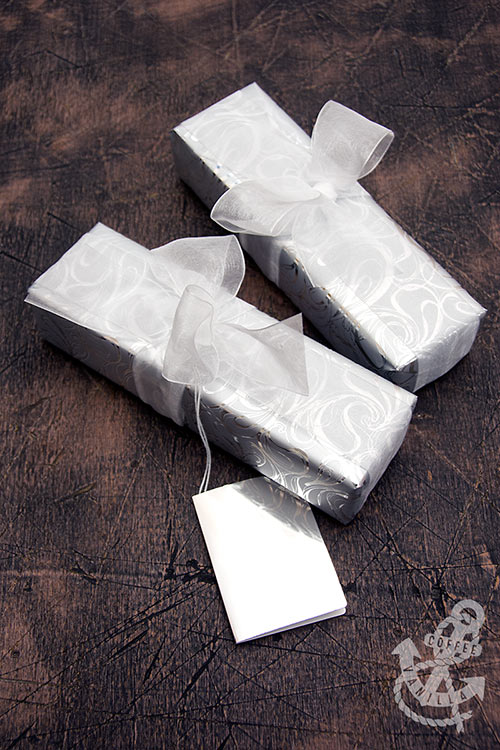 So if you are looking for perfect pen for your friend, colleague, family member (upcoming Mother's Day), loved one or simply to treat yourself I can't recommend Parker pens more… They not only have 129 year history of superb quality but also they are available in many different colours and pattern options to suit any taste. And even if you are not a fan of fountain pens both Urban and IM ranges come as ballpoint pens and rollerball pens as well.
You may wonder what is the difference between ballpoint and rollerball pen? I was wondering the same thing and I found my answer on the Pen Heaven website:
"While a ballpoint pen uses a thick oil-based ink, the rollerball pen uses liquid ink. This key difference makes the rollerball feel smoother and more liquid, giving it a more fluid action which is comparable to a fountain pen."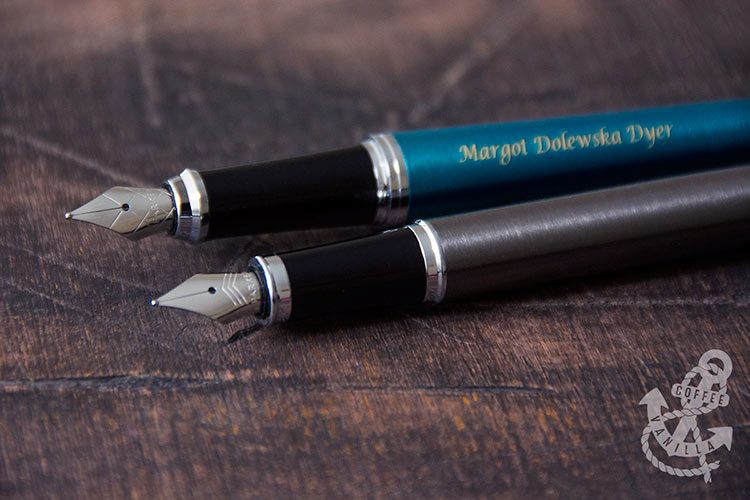 A BIT ABOUT PARKER BRAND
Parker was founded in 1888 by George Safford Parker in  in Janesville, Wisconsin, USA.
His philosophy was that "It will always be possible to make a better pen" and he continued, followed by his successors, inventing better and better writing instruments including the world famous with Parker Duofold (the Big Red) in the twenties, Quink (quick drying ink), Parker 51, Parker Jotter ballpoint pen in the fifties that is still popular now, Parker T-1 (the space pen) and Parker Sonnet, just to mention some of the products.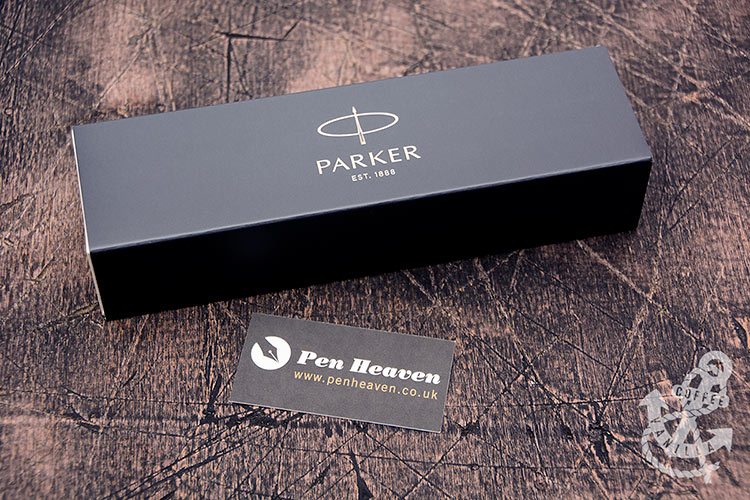 Right now Parker is an international brand, it has headquarters in Newhaven, East Sussex, UK (just round the corner from us here in Brighton) and factory in Saint-Herblain, France.
Parker is an official supplier for the Royal Family and it has two seals of approval from H.M. The Queen and from H.R.H. The Prince of Wales.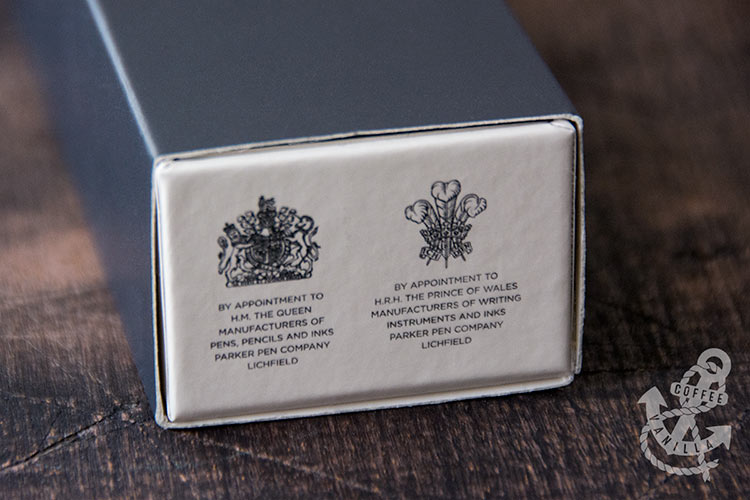 NOTES
For more reviews take a look at our Tried & Tested series we publish on monthly basis.
If you are looking for more Mother's Day gift ideas, why not try our Mocha Éclairs, Coffee Icing Glazed Cookies, Needle Felted Brooches, Crochet Apple Cosy, Compact Mirror Pouch, DIY Felt Brooches or Tissue Paper Cards.
DISCLOSURE: We have received complementary Parker fountain pens from Pen Heaven for review purposes. All opinions expressed here are our own and we retained full editorial control.