Needle felted brooches are relatively easy to make and they are great not only to wear as brooches but also as backpack or bag pins.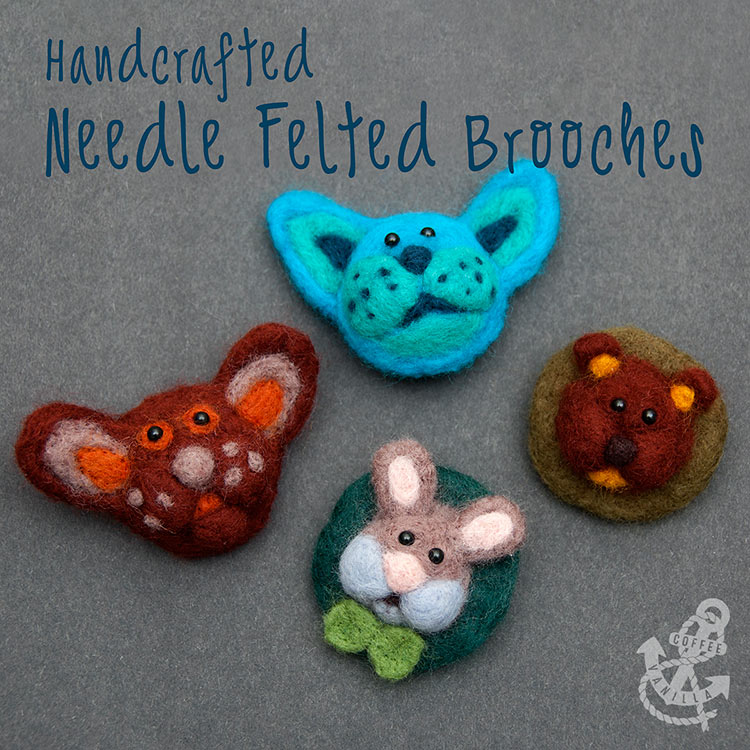 MATERIALS
felting wool tops (I used merino wool)
fleece / felt for the back
eyes
brooch pin
thread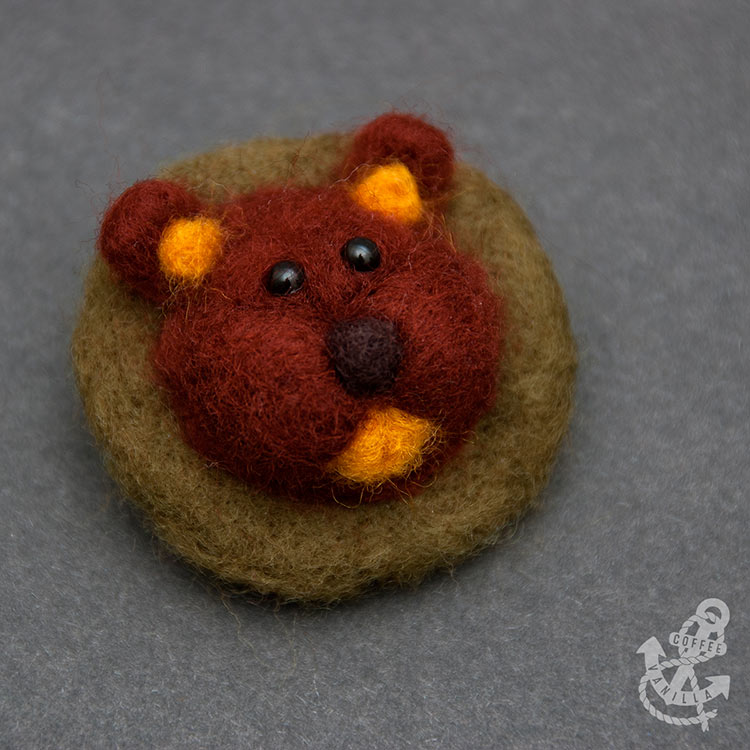 EQUIPMENT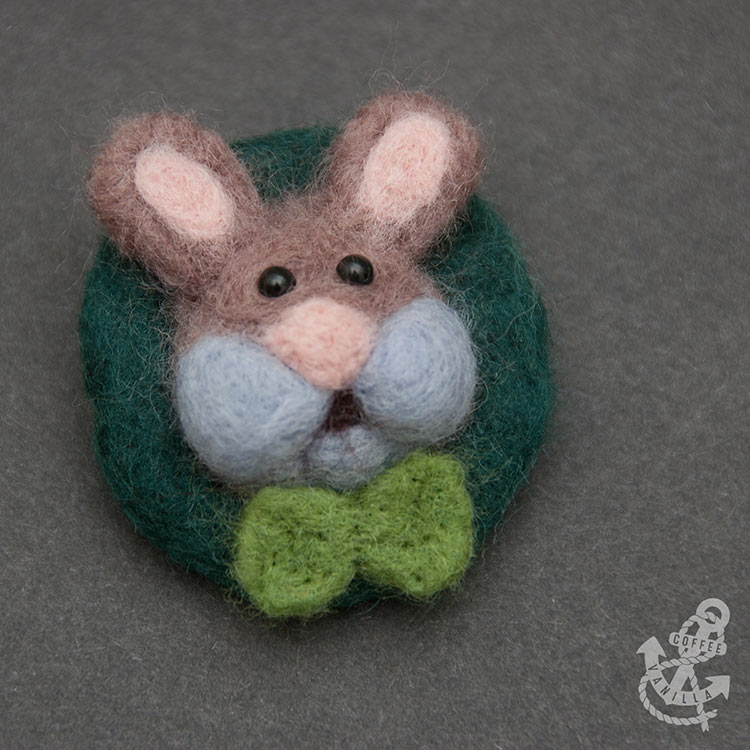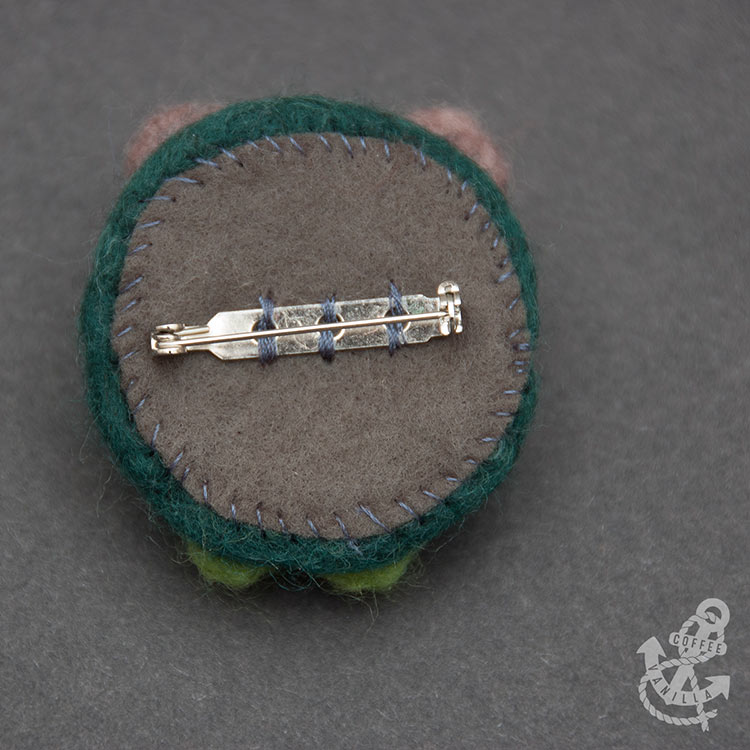 METHOD
Roll the wool and place inside the cookie cutter.
Stab with felting pen or single barbed needle to get the basic shape, like this.
Add ears, mouth, nose and eyes (glue them in).
Attach brooch pin onto round piece of fleece.
Finish the project off by sewing the fleece onto reverse of the brooch.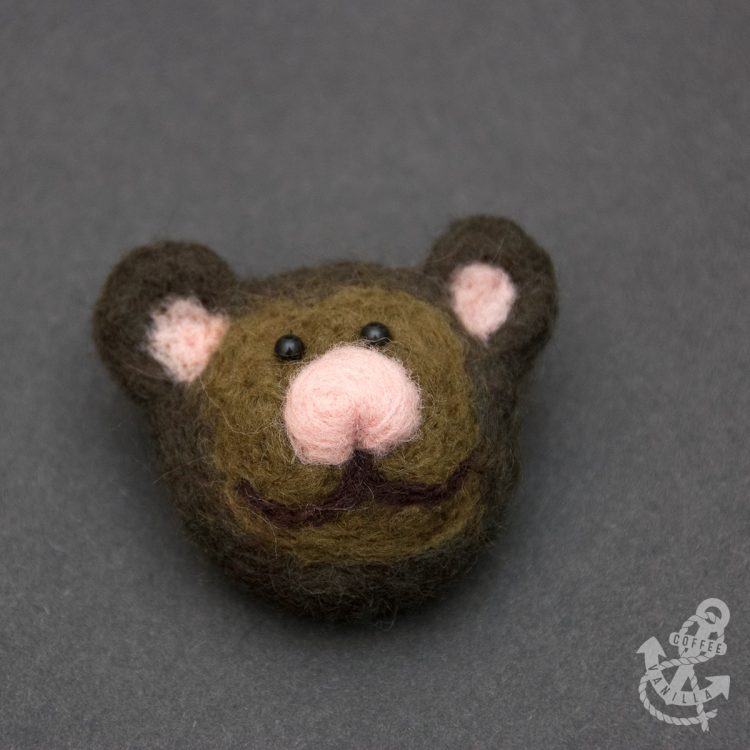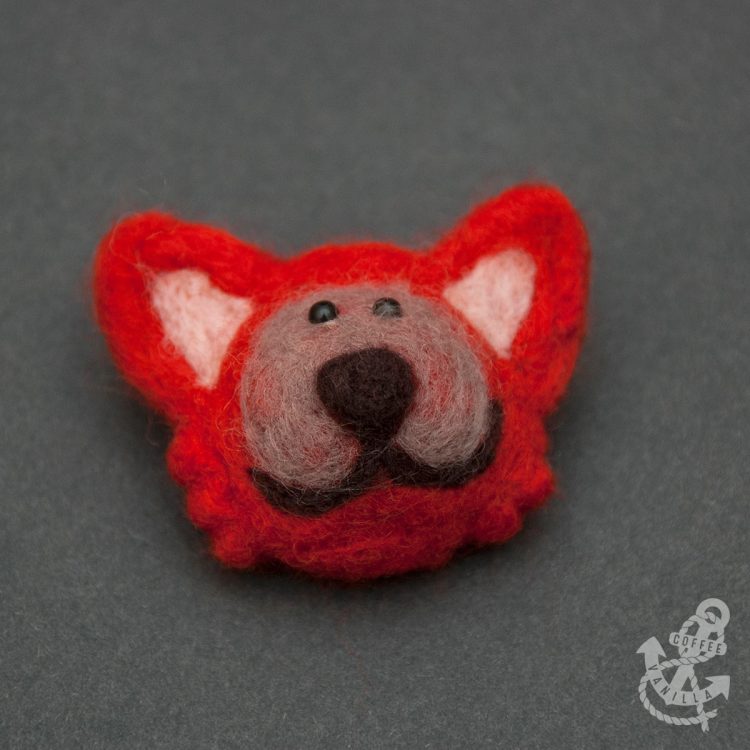 NOTES
Those brooches  will brighten up any bag, blouse, coat, dress, scarf or anything else you may think of.
My previous article on needle felting / dry felting can be found here and some needle felted Christmas tree decorations here.
All brooches from this post and more can be purchased (while stock lasts) through my newly opened Etsy store.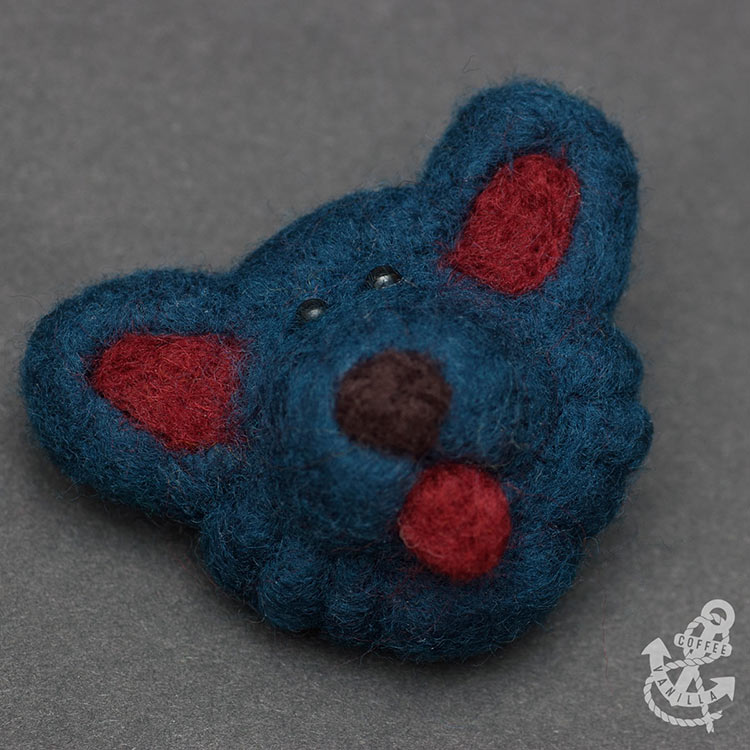 DISCLOSURE: This post contain some affiliated links.