Have you heard about the new Market Deli range from Walkers?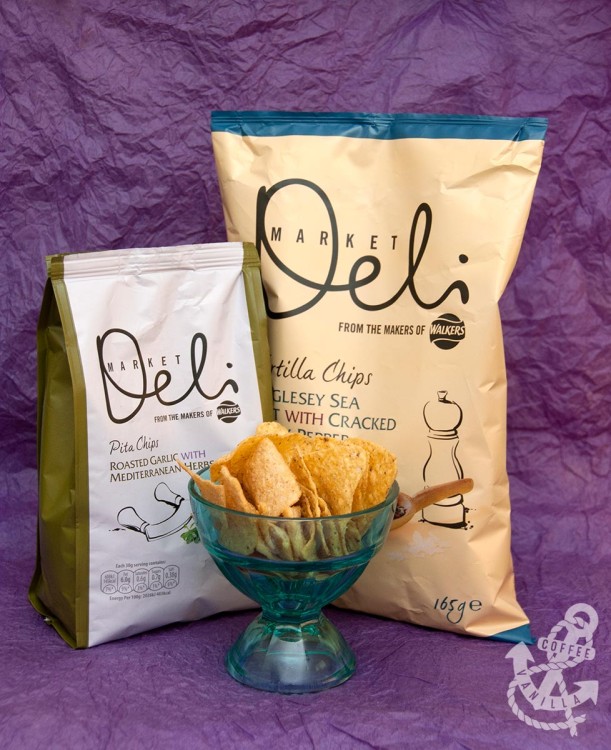 The range includes not only traditional potato crisps but also Tortilla Chips with Anglesey Sea Salt and Pita Chips with Roasted Garlic with Mediterranean Herbs (image above), just to mention few. Additionally traditional Potato Chips have new, exciting flavours such as: Cornish Mature Cheddar or Balsamic Vinegar of Modena (image below).
The new flavours are aimed at people who like good food, quality ingredients and authentic flavours.
My family and I we have all really liked the Tortilla Chips with Anglesey Sea Salt – not too peppery, good enough to be eaten on their own but with some avocado or sour cream dip would be superb.
Pita Chips Roasted Garlic with Mediterranean Herbs have extremely crunchy texture and strong herbal flavours, would make a great accompaniment to all kinds of soups, so popular this time of the year.
Potato Chip Cornish Mature Cheddar have very rich flavour of matured cheese, to my surprise those were favourite crisps of my daughters and have vanished first.
And finally Potato Chips Balsamic Vinegar of Modena – the most favourite of all adult inhabitants in our household! I'm not a big fan of standard salt and vinegar chips, but those crisps have nothing to do with their plain cousins… They are a bit thicker than regular Walkers crisps, with fair amount of quality balsamic vinegar and right proportion of salt added. Be aware that those chips are dangerously addictive, I could have easily munch up the whole sharing bag on my own… if I was only home alone.
Walkers Market Deli crisps are sold at RRP price of £2.39 per sharing 165 g bag and £0.83 per single 40 g pack.
Want to learn more?
You can read what Camilla of Fab Food 4 All thought of the Walkers New Market Deli Range here.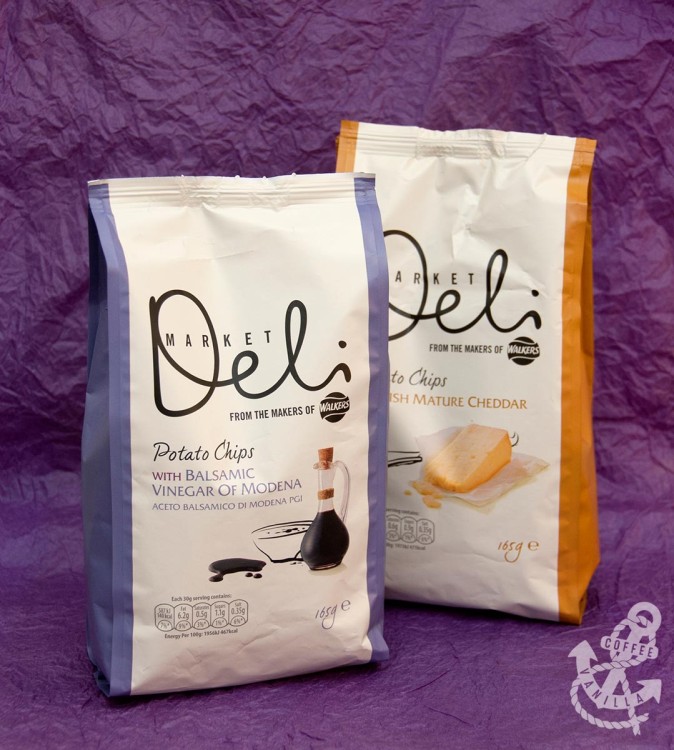 DISCLOSURE: This is commissioned post for PepsiCo. All opinions expressed here are my own and I retained full editorial control.