I love combination of aqua blue, teal, amber and antique gold and if I ever have en-suite in my bedroom it will be in those colours.  For now I can only do some changes to the separate toilet that this theme suits perfectly.
Below couple of items I adore….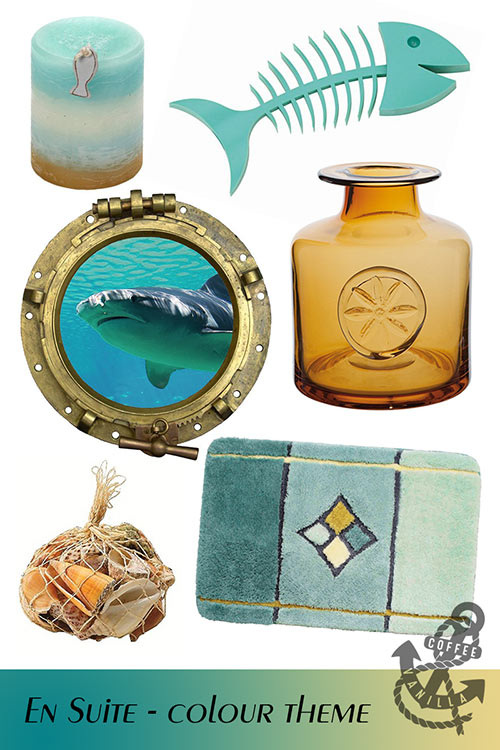 Images from the colour theme courtesy of Amazon.co.uk stores, starting from the top left: Landon Tyler Nautical Layered Candle with Hanging Fish, Umbra Wishbone Rubber Soap Dish – Teal, Wall Sticker Porthole – White Shark, Dartington Crystal Flower Bottles Clematis Bottle – Amber, Assorted Seashells Decor – 35 shells bag, Grund AKANT Luxury Bath Mat – Green.
So far I have planted mixture of different Schlumbergera succulents in a golden pot (from TK Maxx),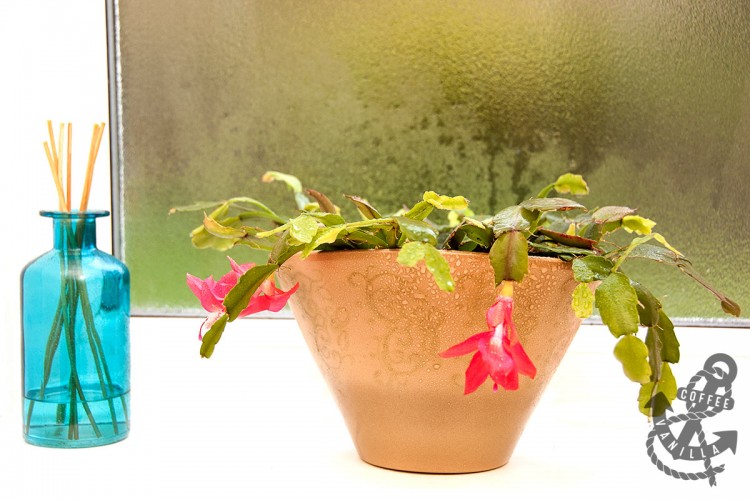 made this seaside themed box frame in above colour theme,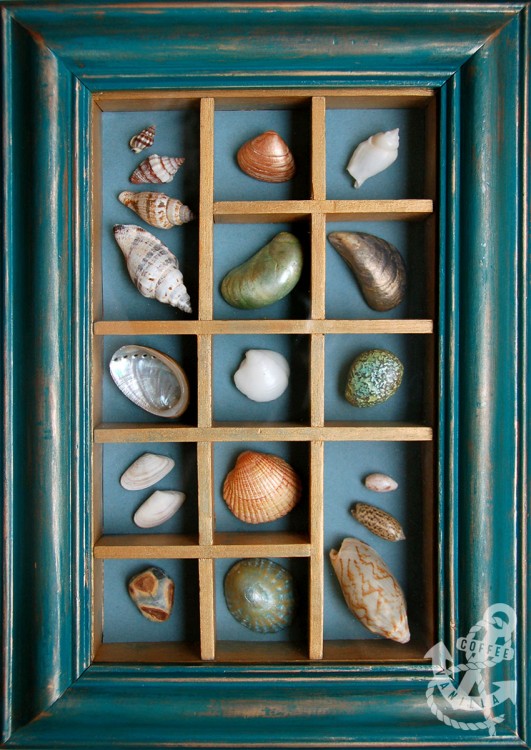 added homemade reed diffuser in aqua blue bottle,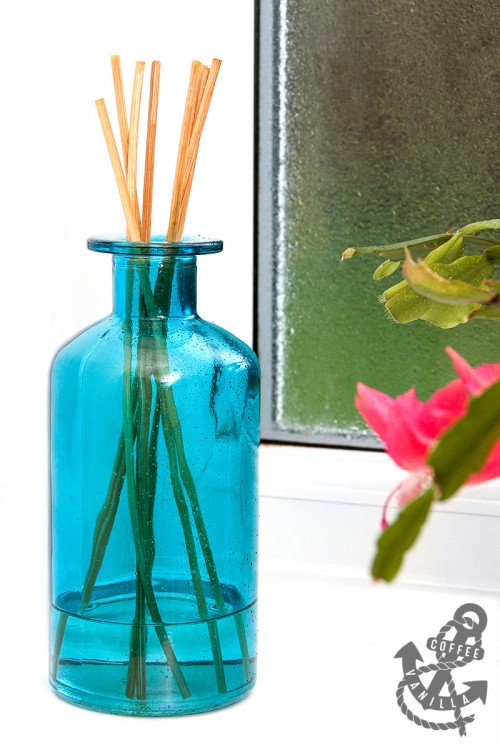 and made a miniature rock garden in a bowl (both from Tiger store) with baby succulents & some aquarium pebbles (from Wilko).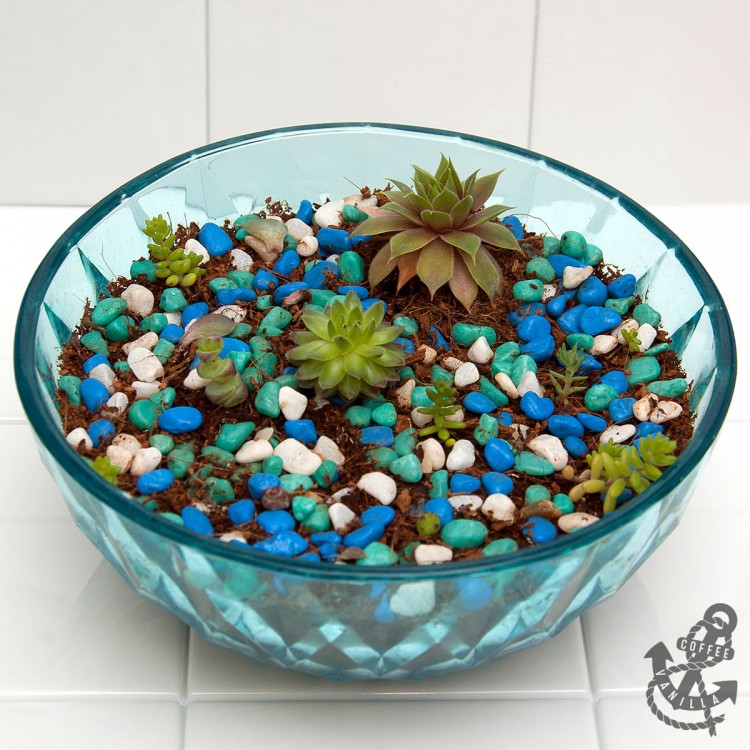 NOTES
En-suite make over is quite easy, can be done with some towels, shower curtain, plants, soap dish, vase, couple of decorative ornaments and would make great Valentine's Day or Birthday gift ;)
Take a look at colour themes for all of the rooms in the house here.
DISCLOSURE: This post contains some affiliated links.