This is very easy craft that can be done in 30 minutes or less but for younger children may require a bit of adult help to draw the spirals which they can colour later.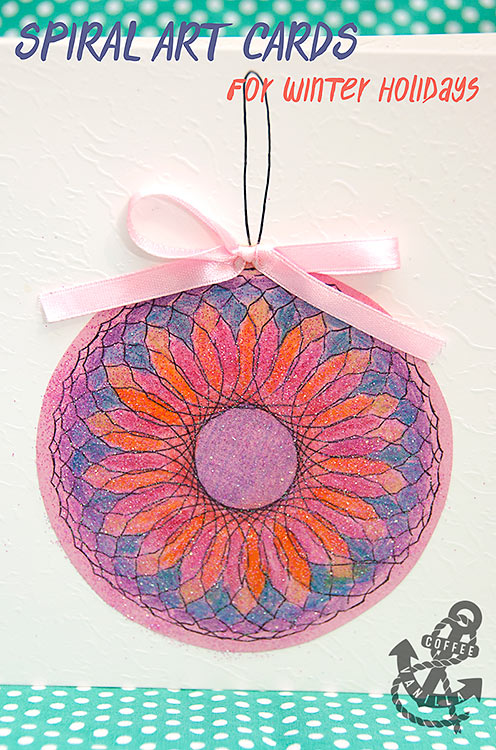 MATERIALS
blank cards with envelopes
colourful sheets of paper
crayons
paper glue stick
clear all purpose glue / contact glue
glitter in a shaker
ribbon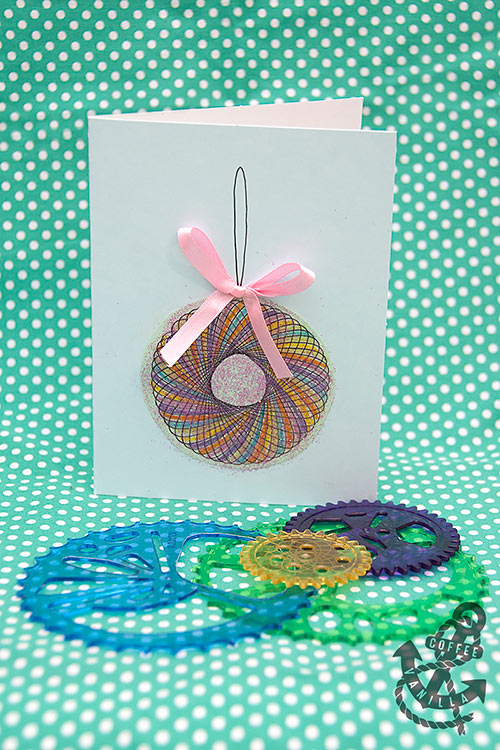 EQUIPMENT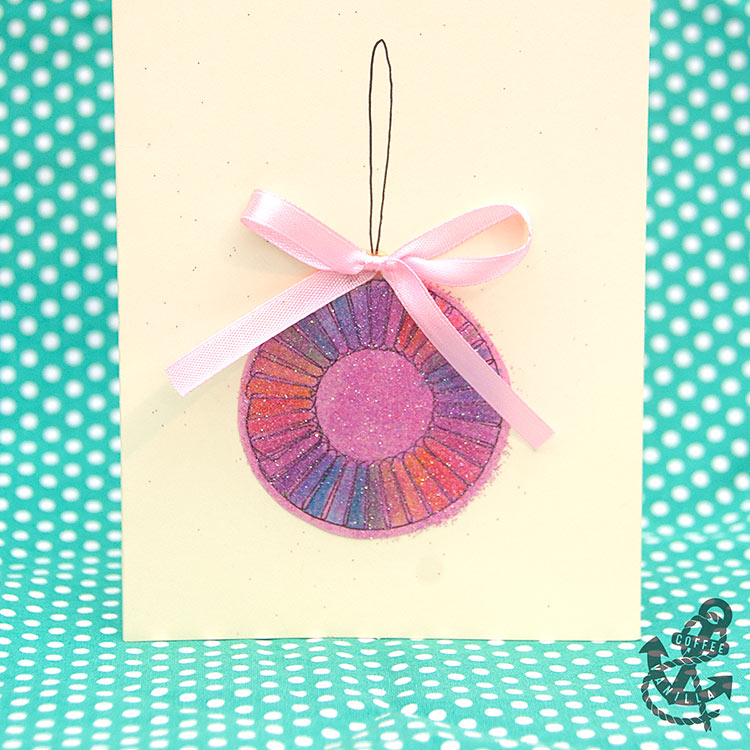 METHOD
Draw some spirals on a piece of paper.
Colour them in and then cut out.
Stick to the blank card with paper glue, leaving some room on the top.
Draw bauble loops with a marker.
Cover entire area of the baubles with glue.
Sprinkle cards with glitter, it should stick only to the baubles, shake off the excess.
Make bows out of the ribbons and stick them to the cards using all purpose glue.
Leave aside to dry out completely before placing it in the envelopes.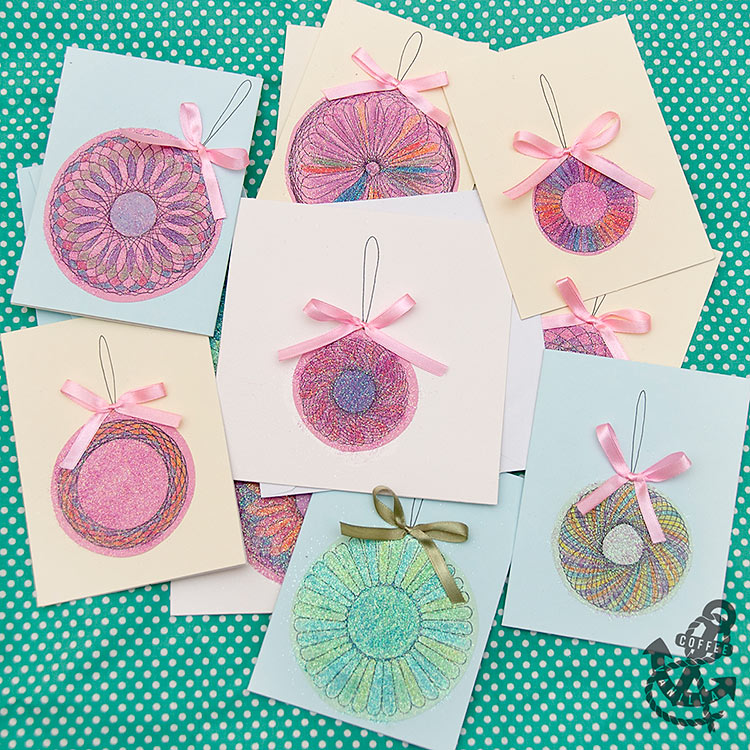 NOTES
Photos don't do those spiral art cards justice. They look so much better in reality and the baubles are all shiny from glitter.
Spiral art is great also for making gift tags…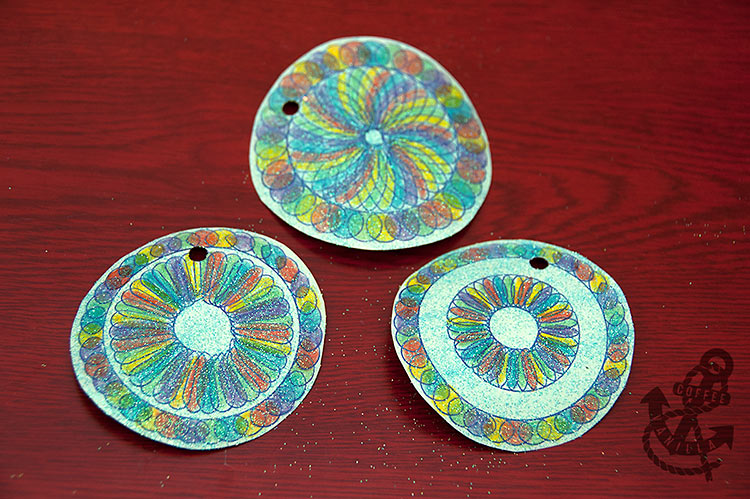 DISCLOSURE: This post contains some affiliated links.