This is very easy craft idea on how to turn any jumper into the Christmas one. For some reason only yesterday I discovered about Christmas Jumper Day and we had to prepare something for school overnight (!)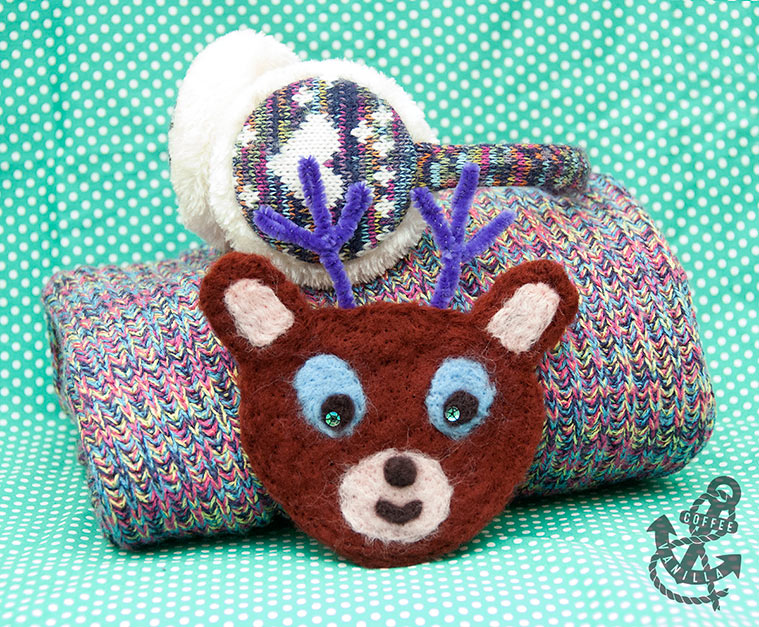 The reindeer can be done either with sheets of ready felt sheets, wet felted or needle felted like I did it here.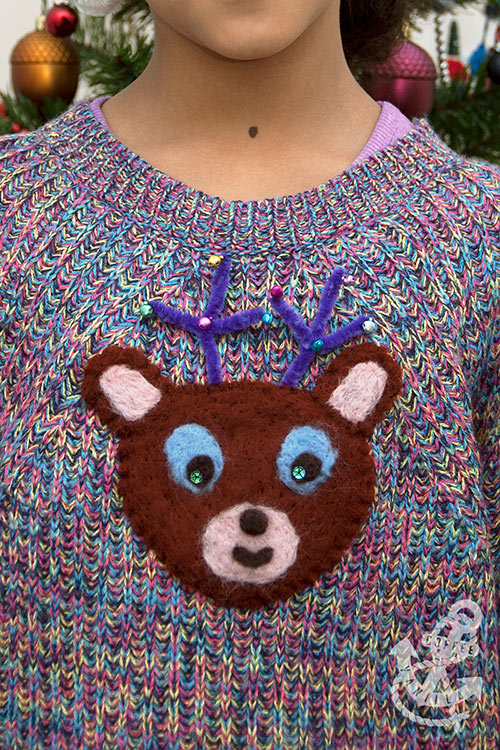 MATERIALS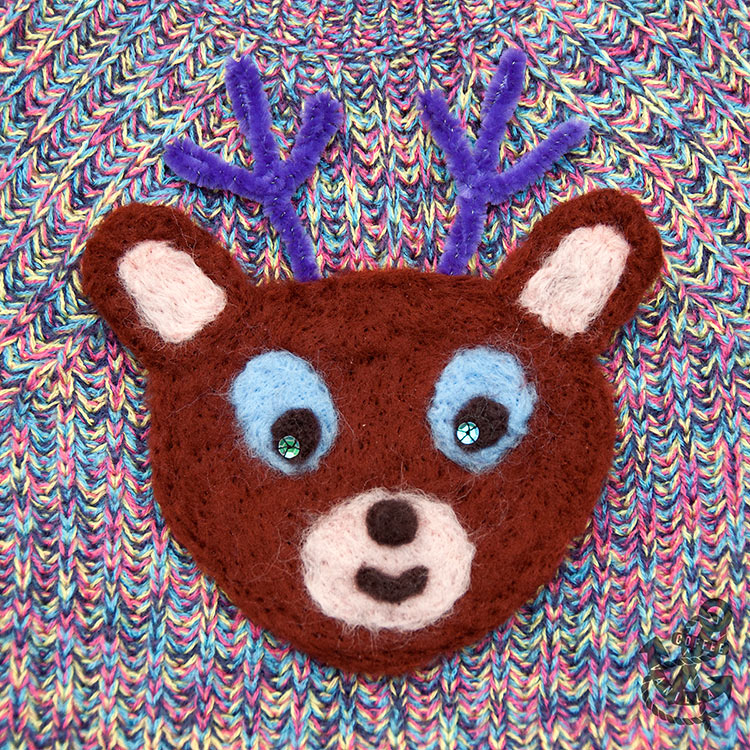 I have felted the reindeer and then continued stabbing the wool with felting needle on the top of ready acrylic felt to make it stronger.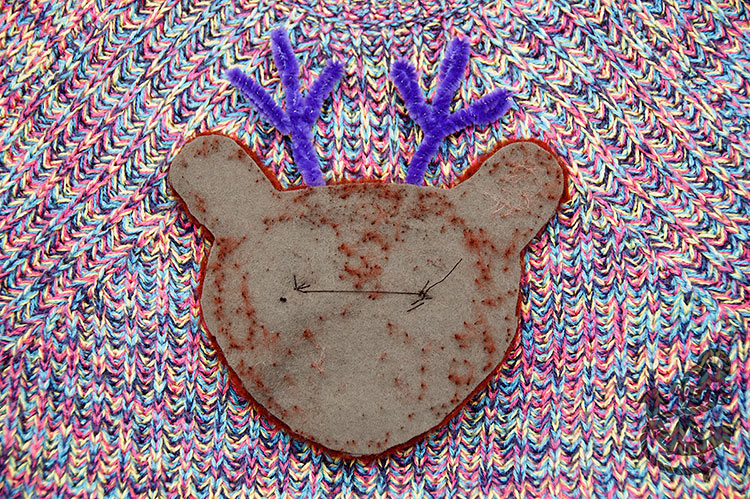 I added also the reindeer antlers / pipe cleaners in between the layers. To finish off I sew pair of sequins adding some sparks to the eyes and little bells on the antlers.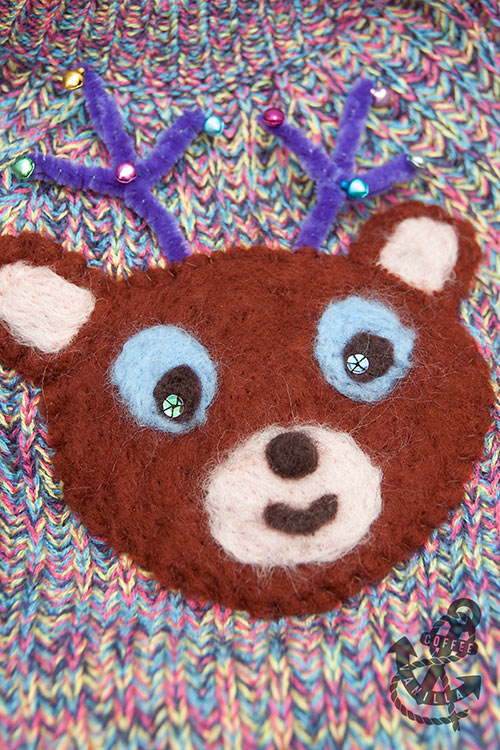 I connected it then with simple overcast stitch to the jumper so it can be used maybe one more time for Christmas and then easily removed and put away for next year.
NOTES
If you are using dry felting process you can wrap the antlers in wool as well to make them look more natural, my daughter liked them purple so I left them how they were.
DISCLOSURE: This post contain some affiliated links.