MATERIALS
beads – optional
sequins (I used here iridescent transparent cup sequins)
thread
cross stitch cord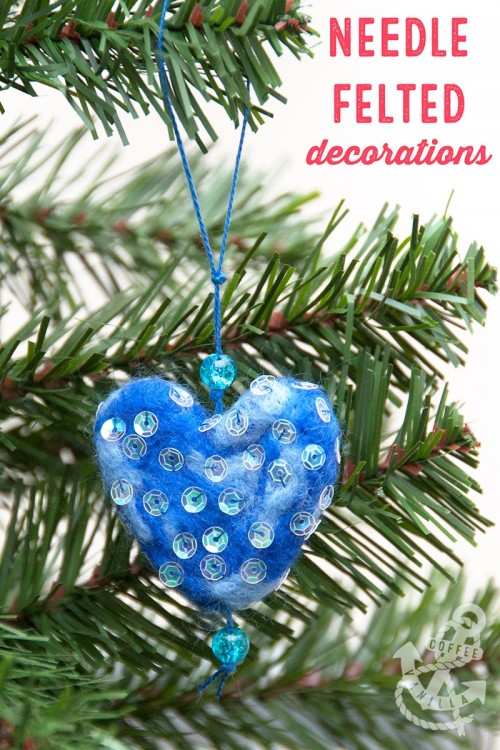 EQUIPMENT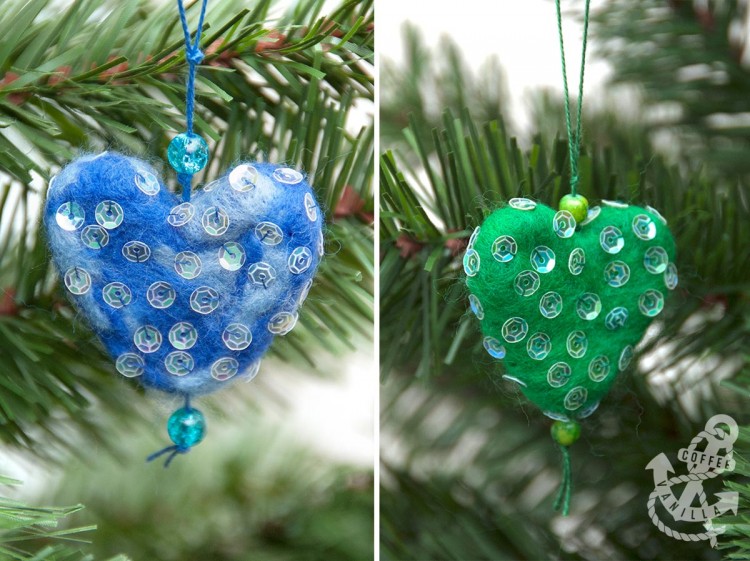 METHOD
To make the heart place some wool in the cookie cutter and needle felt like in this YouTube video.
When the heart is ready sew onto it some sequins.
Finish the project off by putting a piece of cord through the heart to make the loop.
Optionally add some beads to the cord as well.
To make a parrot felt oval shape then add a beak and plastic eyes (glue them in).
Use sequins as feathers for wings, tail and crest.
Finish adding cord loop and optionally some beads as well.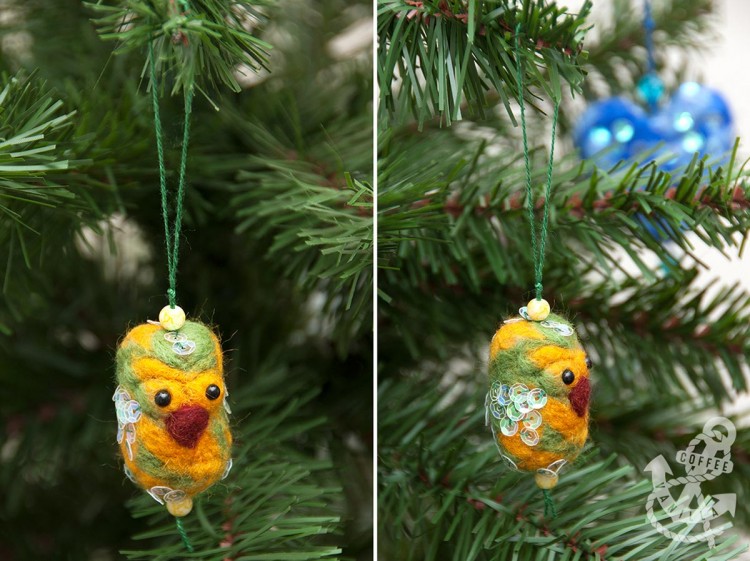 NOTES
Those ornaments would make also perfect little gift, not only for Christmas.
My previous article on needle felting / dry felting can be found here.
Needle felted animals, such as this teddy I made a while back, can be very easily turned into Christmas ornaments just by adding a cord loop with only few pushes of the felting needle.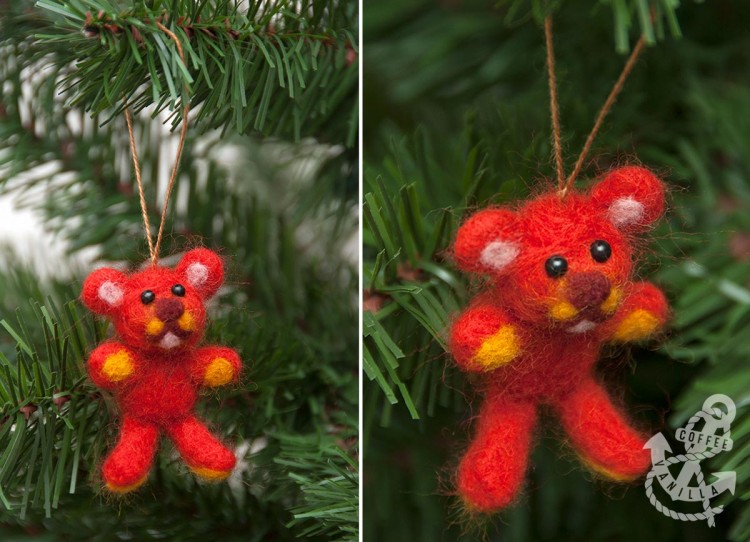 DISCLOSURE: This post contains some affiliated links.