MATERIALS
colourful tissue paper (cut into small, let say 3 cm x 3 cm / 1.2 in x 1.2 in squares)
paper glue
blank postcards with envelopes or some harder paper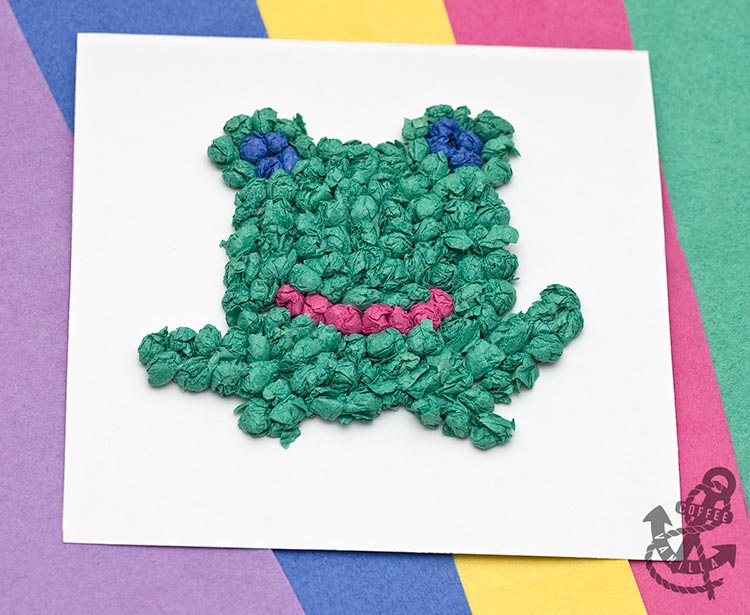 METHOD
With a pencil draw on a blank postcard some not complicated drawing.
Roll in your fingers tissue paper into small balls, make a lot of them, more than you think you need.
Cover area of the drawing on the postcard with the glue and quickly stick tissue balls, making sure you are covering the pencil line, it should not be visible.
You may also combine this method with some other things you can stick to the paper, such as paper leaves, little wooden elements, bids etc.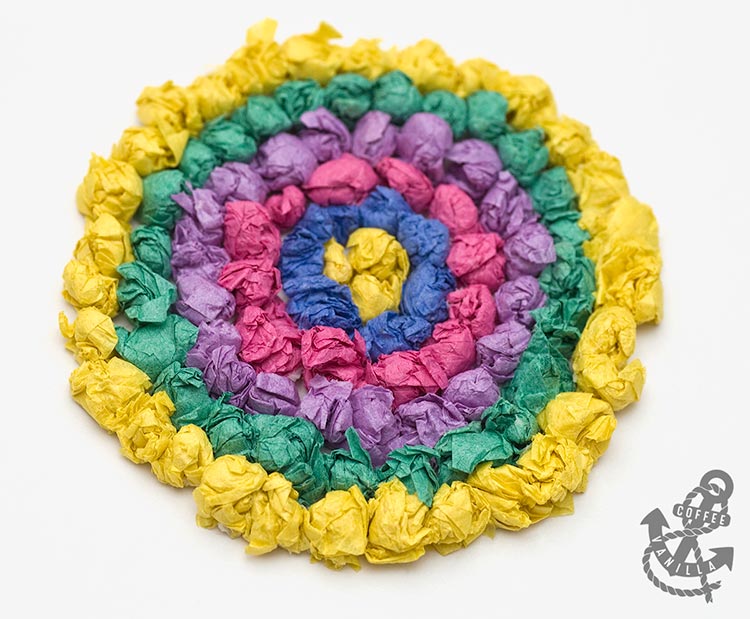 NOTES
My 3 (almost 4) year old made first card for Father's Day (the one with circle) almost on her own (except cutting tissue into squares), then I helped her to draw a frog (for her Grandfather) and she filled it with paper balls on her own.
More tissue paper design cards (for Valentine's).
Other craft ideas.