This is very simple yet quite effective tissue paper card making idea that I have learned years ago, while I was in primary school myself and now passed this onto my daughters who enjoyed rolling tissue paper balls and sticking them to the paper ;)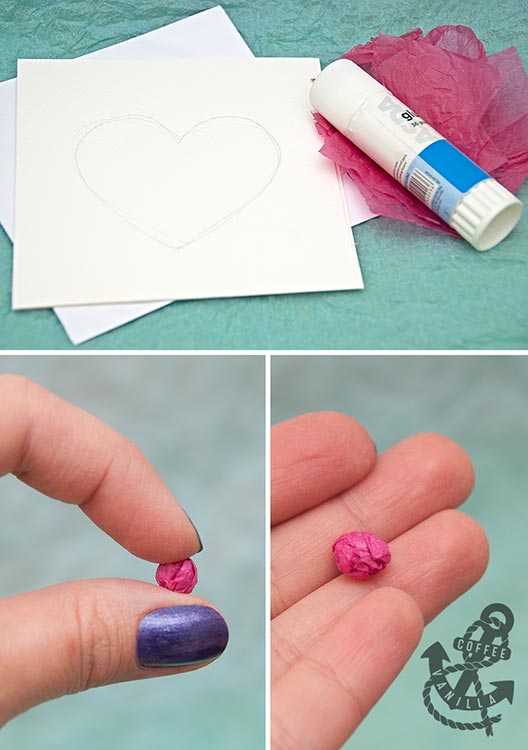 MATERIALS
blank cards with envelopes
tissue paper
glue stick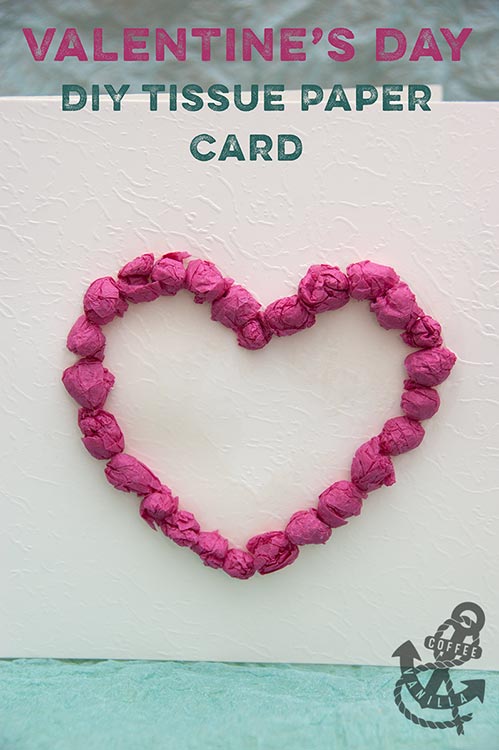 METHOD
Draw outline of your design on the blank card.
Chop tissue paper into small squares (ours were about 4 x 4 cm / 1.6 in x 1.6 in).
Roll them in both hands to create the balls.
Either stick the balls to the card one by one or make plenty of balls ahead, then cover entire area of the design with the glue and stick all of the tissue paper balls to the card one time.
Depending on your design you can cover with the tissue balls only outline or fill the entire pattern with them. We have tried both methods and in in case of the heart pattern it worked well on both occasions. What do you think?
NOTES
If you are looking for other ideas here is our previous attempt of making similar tissue paper cards.
Or take a look at mulberry tissue lamp shade I have made and some tissue paper gift wrapping ideas.