Gift wrapped in tissue paper, topped with tissue lotus flower, paper leaves and chocolate lady bugs – all connected with double side tape.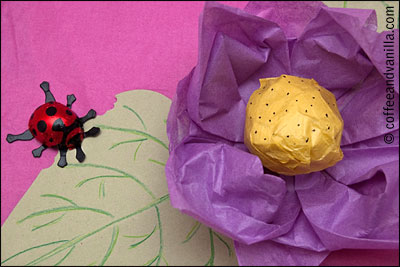 Another gift topped with tissue lotus flowers and skeleton leaf.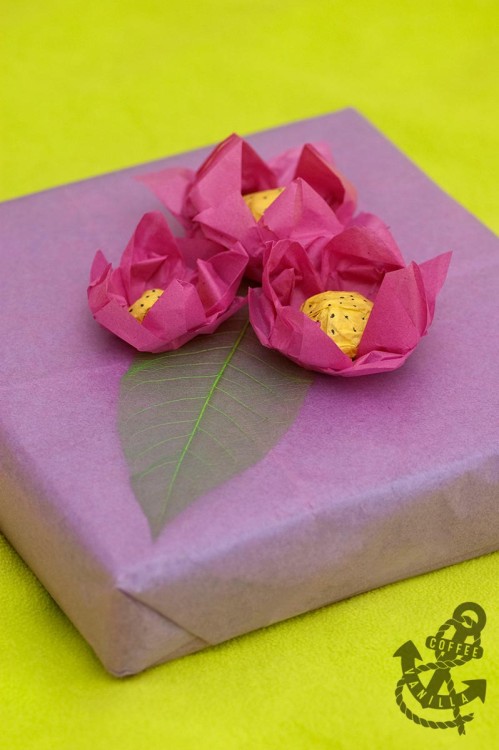 Step by step tutorial how to make those lotus flower in upcoming post.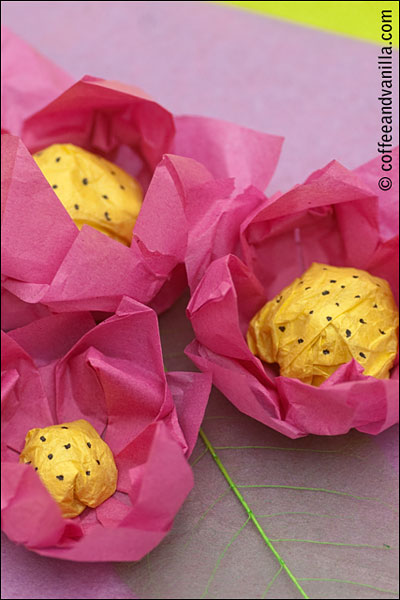 And monochromatic golden tissue paper used to wrap the gift, topped with scrunched up piece of the same tissue and then tighten with ribbon to create a bow.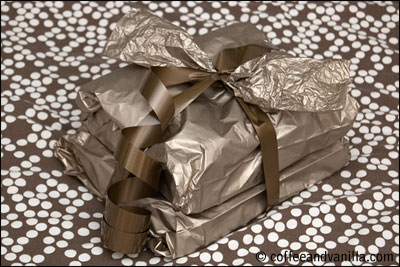 More tissue gift wrapping ideas soon…