When our second daughter Ella was born, we desperately needed new bedroom lamp that would give moody ambiance and at the same time would be completely covering the light bulb as it hangs directly over the cradle. I also wanted it to be chestnut / carmine / plum colour and lightweight, for safety reasons. I spend a lot of time searching the shops but when I could not find anything I liked I decided to make my own lampshade out of plain white paper pendant I had already at hand.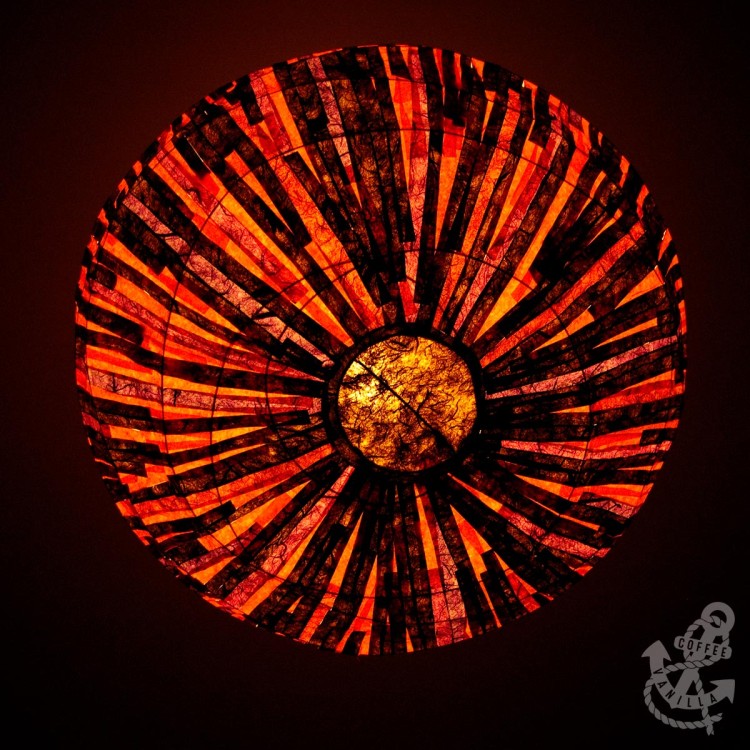 MATERIALS
paper lamp shade (I used REGOLIT pendant lamp shade / Ikea – £1.99)
Mulberry tissue paper (red, brown and purple one – about £3.00 for 20 A5 sheets, I did not use all)
big tube of craft glue (on hand)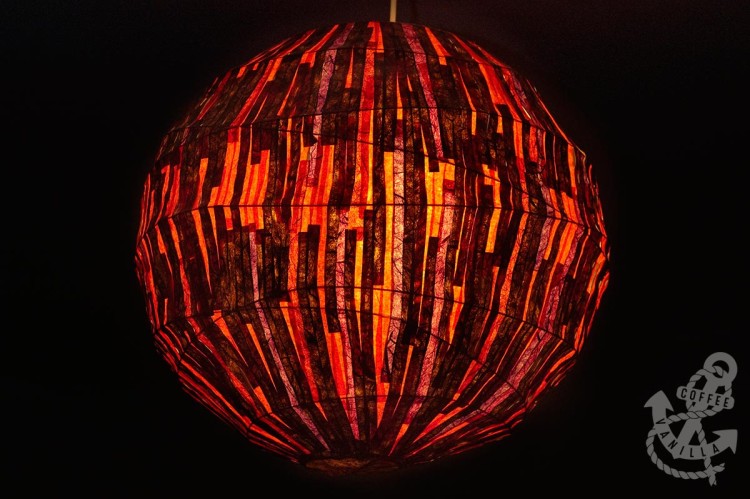 METHOD
First cut out circle out of tissue paper, big enough to cover the hole on the bottom of your lampshade and stick it with craft glue.
Cut tissue paper into strips, then randomly stick them all over the lampshade, one colour at the time, until the whole lamp is covered in colourful strips. Don't worry if the strips are overlapping, as long as there is no spaces showing original shade. This process is time consuming so you may need couple of days / evenings to finish it.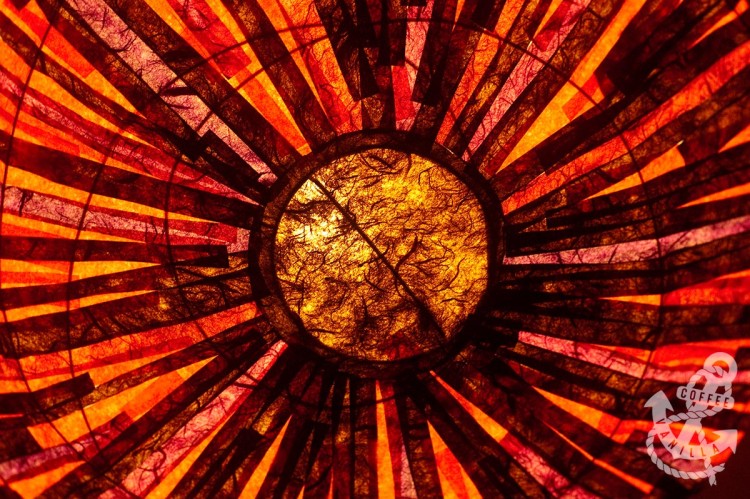 NOTES
To make this lamp I used handmade Mulberry tissue paper which has added natural fibres for texture.
Another DIY lampshade idea: Girl's Room Butterfly Paper Lamp Shade.
DISCLOSURE: This post contain some affiliated links.