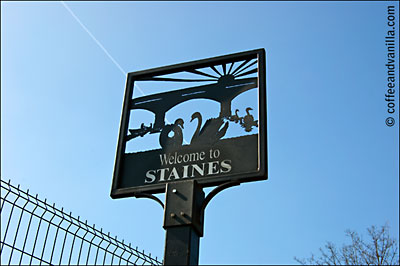 Have you ever been to Staines? I haven't… before last Saturday. I did not even know much about it except that it is  was home town of Ali G – satirical fictional character invented and performed by English comedian Sacha Baron Cohen.
Staines is a little, quite town in Surrey, Middlesex just minutes away by train directly from London's Waterloo or Clapham Junction stations. It is also very close to Heathrow airport. Formerly known for Lagonda car's factory and Staines Linoleum Factory (Staines Lino), both not existing any longer.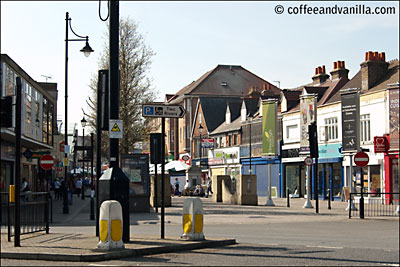 In the town centre Staines has wide High Street which, in addition to all major shopping outlets, hosts twice a week (Wednesdays & Saturdays) market with over 40 stalls where you can buy all kind of things but most importantly fresh produce… and that was main reason of my trip.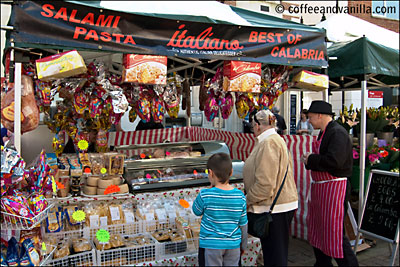 And more precisely Italian Food Stall – Best of Calabria, located in the middle of the market, just next to colourful flower stall. I know Giuseppe and his family for quite a while now so when I heard that they are on the market with Italian food, I had to visit them.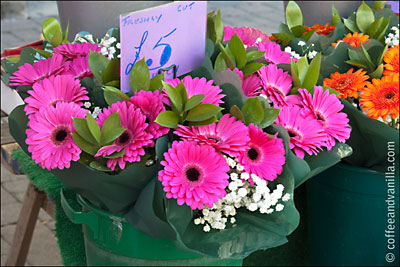 During my couple hours stay on the market I observed there are lots of returning customers who beside loving the products, enjoy the atmosphere that Giuseppe is creating chatting with his Italian accent. There was lovely couple who do their weekly shopping on the market and they are delighted with Pepperoni (£15 / kg) and Parma Ham they always buy. There was also very nice older gentleman who told me that Giuseppe is "a great guy" and that is why he comes back to his stall.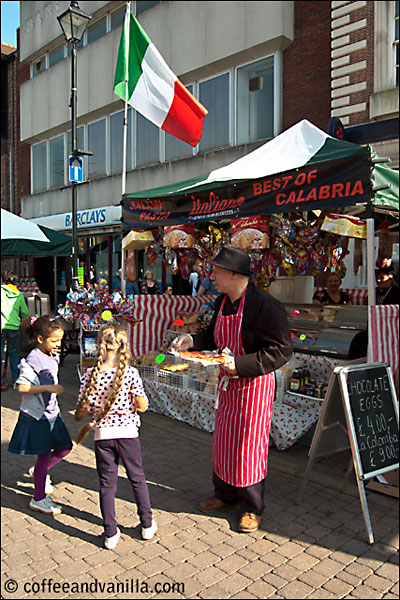 But let's talk about Italian products… you can purchase on the stall all kind of hand made pasta shapes I haven't seen before, novelty to my was spicy chilli pasta in different forms (£3 / each).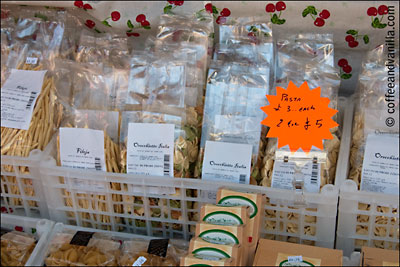 They have variety of Italian sweets, chocolates and of course biscuits – Biscotti but  home made Nacatole Bisco (£2.50 / bag) made of short bread, similar in taste to Polish fried biscuits called Faworki, was my favourite.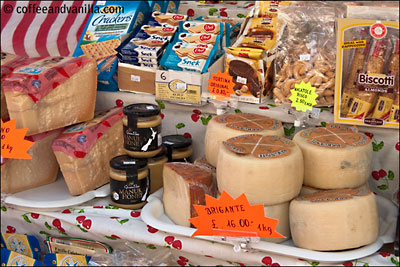 Everyone knows how gooood Parmigino Reggiano / Parmesan (£17 / kg) cheese is however I was very happy to discover something even better – Brigante Cheese (£16 / kg) made of sheep milk, delicious, strong, nutty and sweet at the same time, also available in spicy version with chilli.
They have also very large choice of Italian sausages and meats just to mention few: Salame con Aglio, Nduja, Salsiccia Dolce (£5 /package), pictured below Soppresata Piccante (£6 /package) & my husband's number one Salsiccia Picante (£5 /package) – like Chorizo but better, among many, many more… only best produce straight from Italy.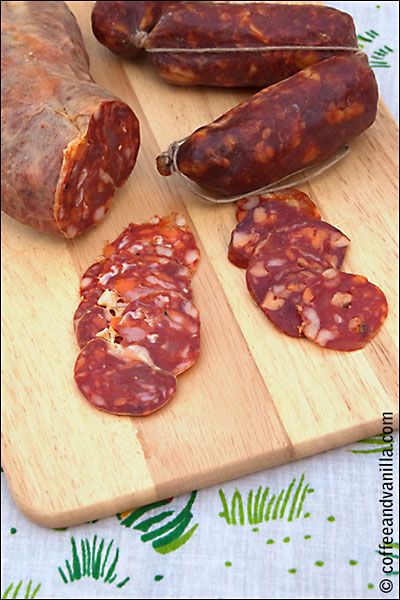 Except regular assortment of meats, pasta, sweet and cheese you can get on the market lots of seasonal Italian items that you won't find in supermarkets.
Now with Easter just round the corner they have variety of Italian Easter delicatessen such as huge chocolate Easter eggs with surprises inside (£4 / 200g or £15 /1kg).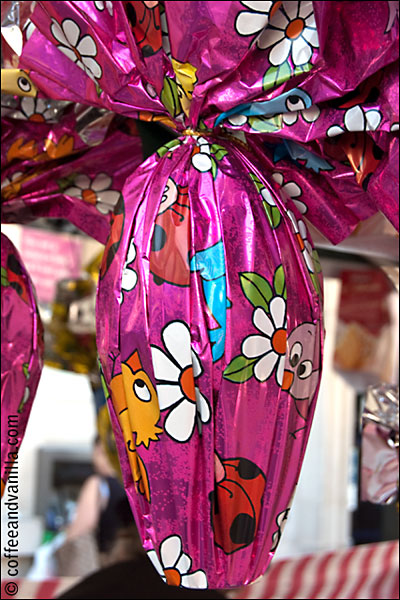 I was told that in Italy there is custom of buying gift for your beloved one which you bring to your local chocolatier and they are putting it inside chocolate egg for you. Unfortunately I don't think there is any shop in UK that does it… but you can always grab ready one from Giuseppe's stall.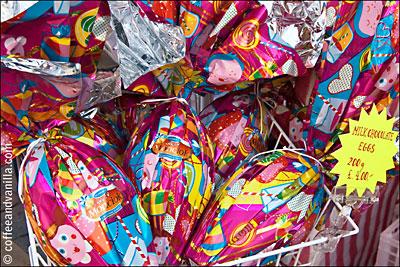 Or Italian Easter dove shaped cake La Colomba (£9.00 / each) which has very strong orange aroma and is generously topped with sugar strands and almonds.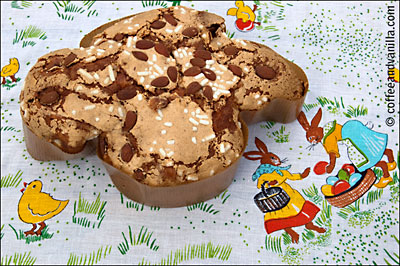 So if you ever happen to be in Staines area don't forget to visit Italian Food Stall – Best of Calabria and you will definitely won't regret it!
Staines Market
High Street
STAINES, TW18 4DY
Giuseppe's contact:  italianoltd (at) hotmail.co.uk
market days: Wednesday & Saturday
market is open: 9 am – 5 pm
closest station: Staines railway

With thanks to Italian Food Stall – Best of Calabria for Easter goodies.