This Mother's Day is going to be extra special to me because my mum is with us so we will celebrate double (!) We both are coffee addicts and éclairs were often guests on our table when I was a child. We used to get them from wonderful, family run pâtisserie "Po Schodkach" that was just round the corner from our Warsaw flat… Having all those memories and my mum here I had no other choice but to try to recreate this flavour from the past – and I think I have succeeded.  I served my mocha éclairs on gorgeous Cheeky Pink set that was sent to us from Royal Albert especially for this occasion, thank you, we love it.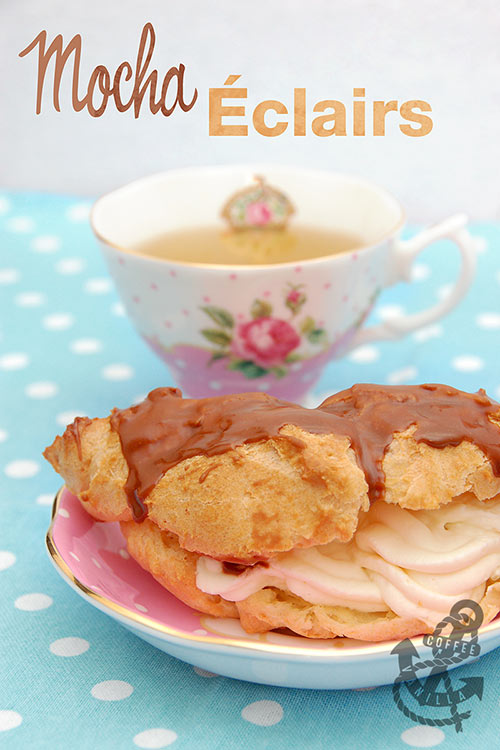 INGREDIENTS
for the pastry
follow directions for choux dough (steamed dough) from Polish Ptysie recipe
for the filling
for the mocha icing
2 cups icing sugar
4 tbs strong coffee (1 heaped tsp of instant coffee per small espresso cup)
1 tbs instant chocolate powder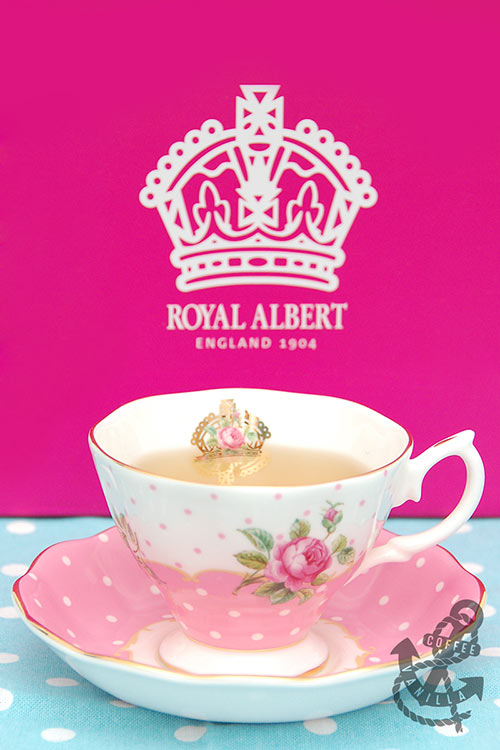 EQUIPMENT
wooden spoon
medium pot (to cook/steam the dough)
mixing bowl
two large baking trays lined with baking paper
hand mixer or potato masher
electric whisk for the cream
wooden skewer to test the dough
piping syringe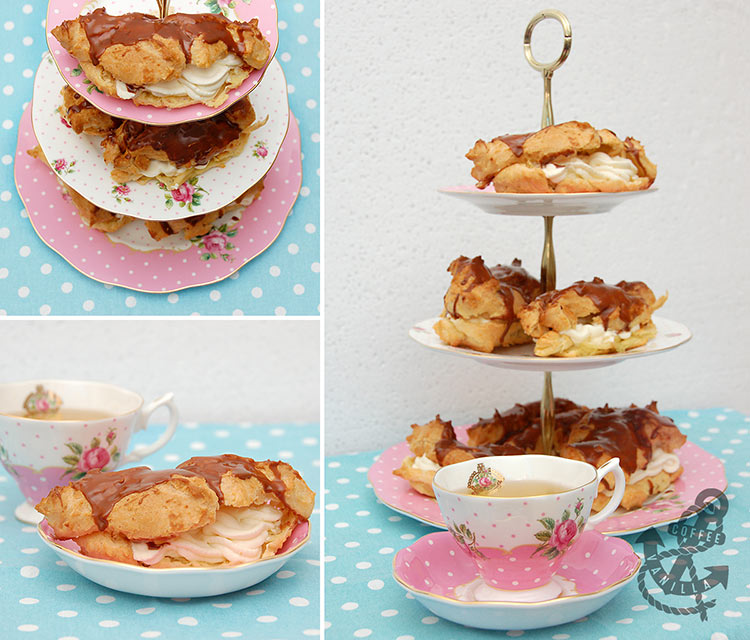 METHOD
Follow the recipe for ptysie, but instead of making the pastries round, make them oblong.
When the pastries are ready, cut in halves and cooled down it is time to prepare the mocha icing. Combine coffee, chocolate powder and boiling water to make the mocha, leave aside to cool down. Then combine the liquid with icing sugar and stir until smooth and thick enough to stay on the spoon.
Use back of the tea spoon to spread the icing on each top part of each pastry.
Whip also the cream and sugar.
Fill each pastry (using the piping syringe) with generous amount of whipping cream, cover the "lid".
Serve with a cup of refreshing tea.
Makes about 20 medium éclairs.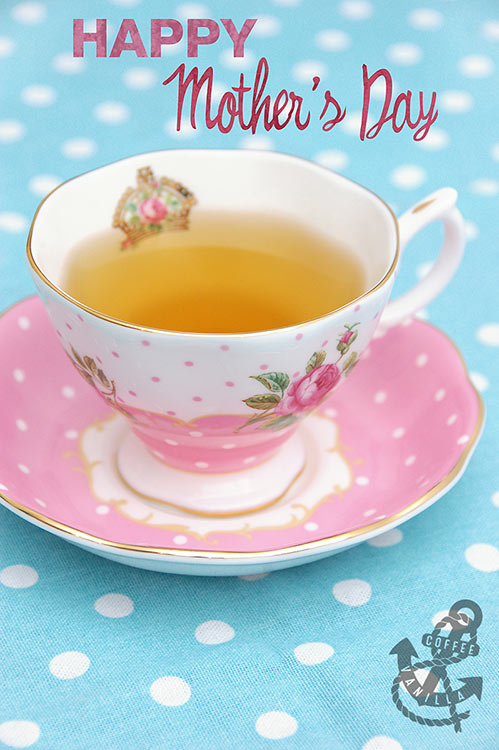 Happy Mother's Day to all mums out there!
NOTES
This would be also perfect treat for her on Valentine's Day and Anniversaries.
I'm submitting this recipe to the Inheritance Recipes link-up that we co-host together with Solange of Pebble Soup. March Inheritance Recipes is hosted by us, please come and join us, share your inherited recipes!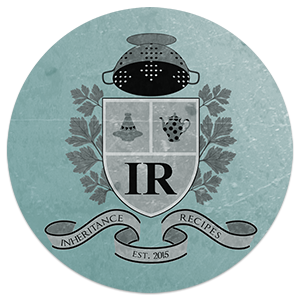 DISCLOSURE: We have received Cheeky Pink tea cup set and cake stand from Royal Albert for review purposes. We were not financially compensated for this post. All opinions expressed here are our own and we have retained full editorial control.