Those are very simple but delicious cookies that would make perfect treat for birthdays, Mother's Day or even anniversaries and Valentine's Day.

INGREDIENTS
for the cookies
for the coffee icing glaze
2 cups icing sugar
4 tbs strong coffee (1 heaped tsp of instant coffee per small espresso cup)
for the modelling icing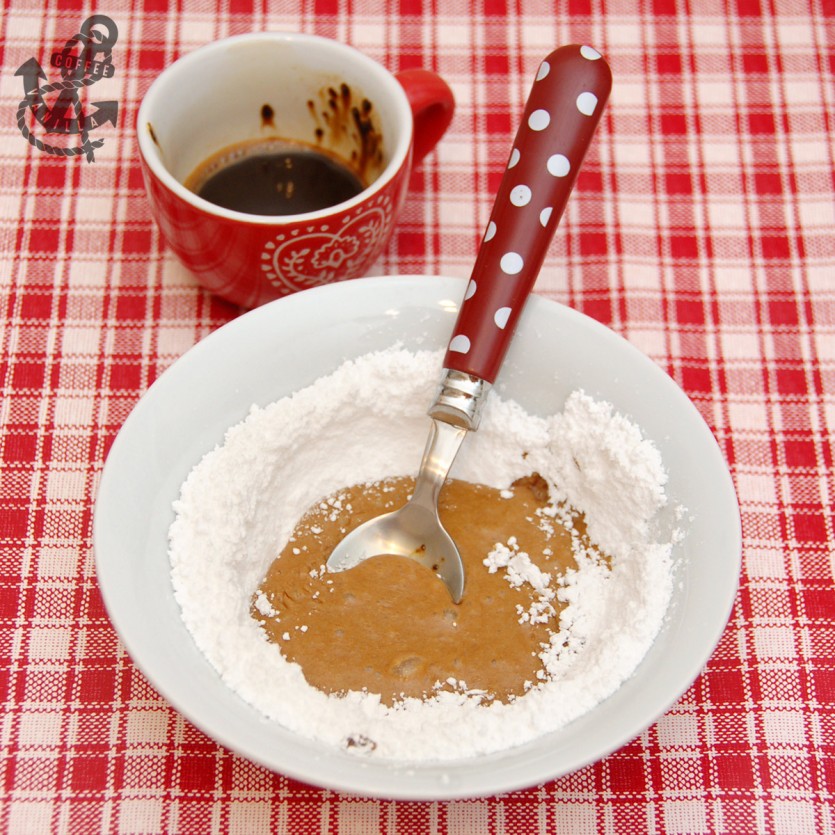 METHOD
Bake the cookies and wait until they have completely cooled down.
In meantime (or even couple of days before) prepare the sugar decorations.
When both cookies and sugar decorations are ready in a bowl mix icing sugar with prepared strong coffee for the glaze until smooth and thick enough to stay on the spoon.
Spread on the top of cookies with back of the spoon.
Quickly, before the glaze will set, decorate also with sugar creations.
Leave aside to dry.
Store in air tight container for up to 3 -4 days.
Makes 4 trays (30 – 40 cookies).