Not being able to find affordable sofa that we would really like, we decided to go for classic Ektorp, which we knew from our previous flat, but instead of getting expensive cover for it we got cheapest white cotton one and decorated it ourselves… effect below.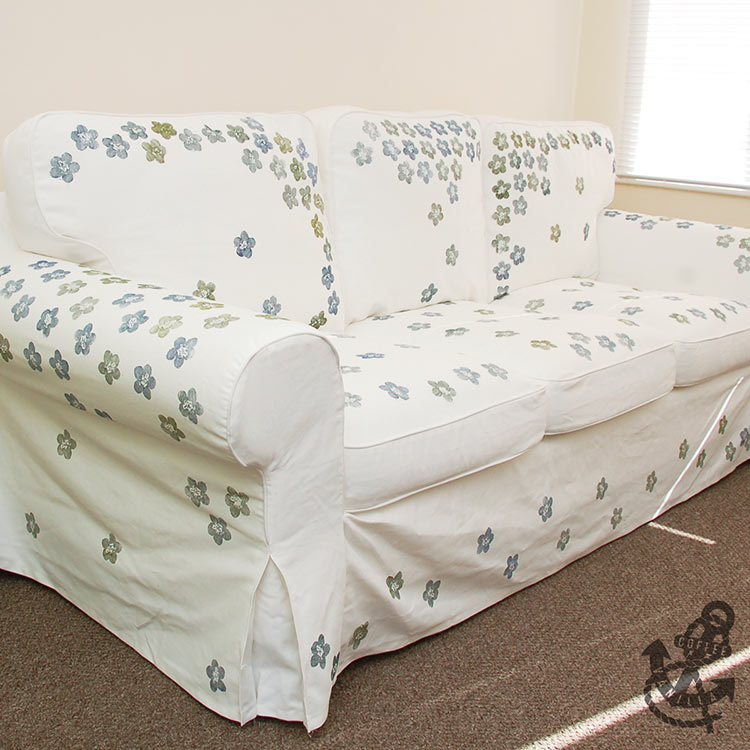 MATERIALS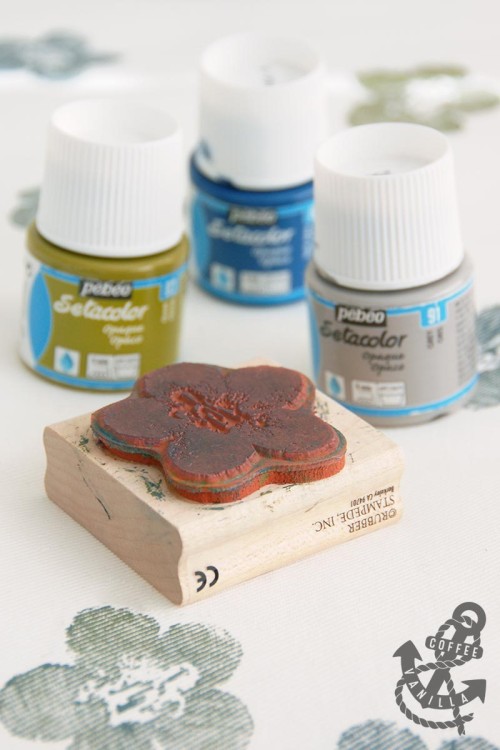 EQUIPMENT
quality rubber stamp –  I used Azalea Blossom from Rubber Stampede (on hand)
paint pallet
paint brush
iron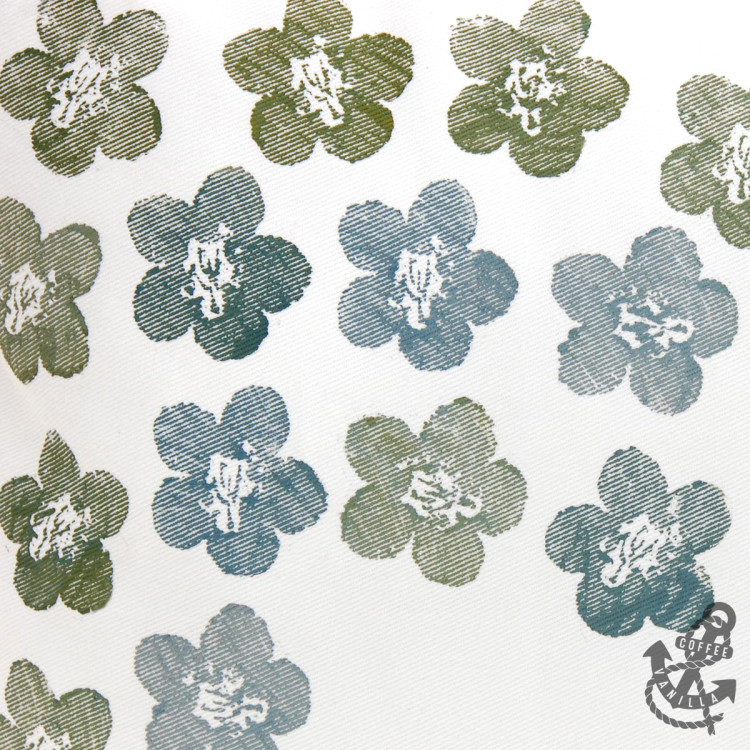 METHOD
Use paint brush to apply the paint onto the stamp.
If necessary  mix the paints on the pallet rather than on the stamp itself.
Stamp the fabric on hard surface, place piece of cloth inside the pillowcases to avoid paint leaking to the other side.
Let the design to dry for couple of hours or overnight.
Iron each piece of the pattern through the cloth (I used old kitchen towel) for couple of minutes to make it wash proof.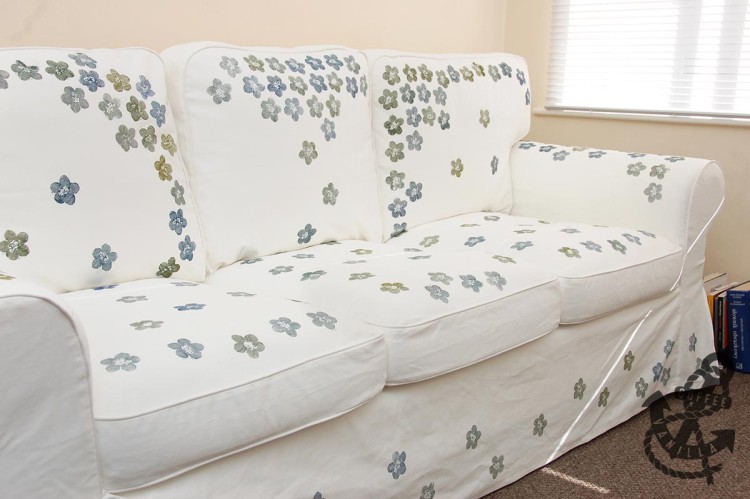 NOTES
Washing the covers at 40°C (104°F) did not affect the pattern, only one flower that I probably forgot to iron…
I found it useful to stamp three "back supporting" pillows on the other side as well so they can be turned and swapped around when necessary.
DISCLOSURE: This post contain some affiliated links.