Ever since I got this beautiful calamondin tree for the Mother's Day, it has never stopped producing fruits… which are very flavoursome but also rather sour. Despite the miniature orange look, calamondin resembles more in taste lemons than oranges really.
Sometimes I simply take one fruit, half it and treat as a slice of lemon for my tea but when there is more of them ripe, especially during summer months, we make calamondin marmalade using very simple, tried and tested recipe: 2 portions of the fruit, 2 portions of water and 1 portion of sugar. More often than not it works perfectly.
Marmalade (marmolada in Polish) is something that accompanied me my entire childhood, my father was a big fan of jams and my mother would make them every summer. Usually it was blackcurrant or plum marmalade, but this calamondin jam became her new favourite.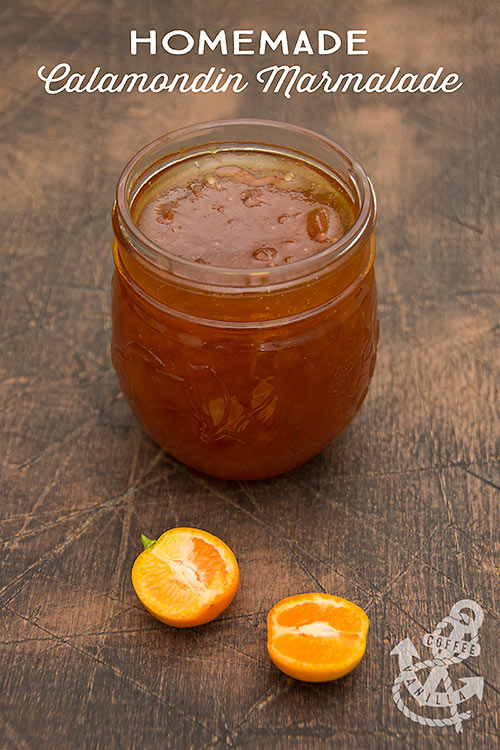 INGREDIENTS
2 cups (before slicing) of calamondins
2 boiling water
1 cup (or a bit more) of caster sugar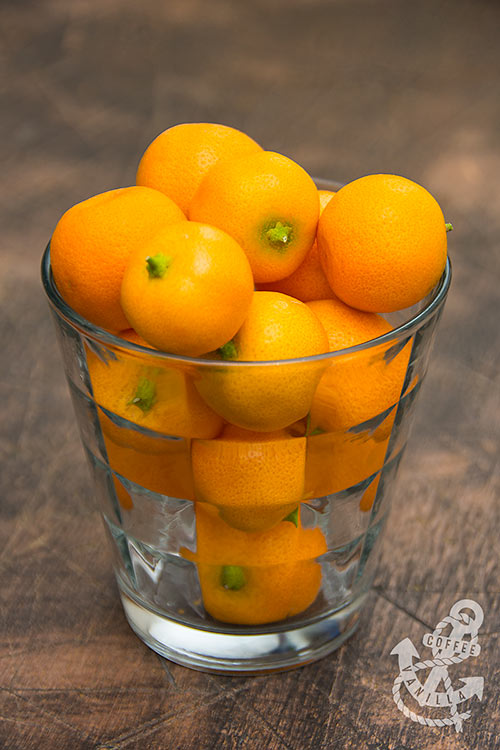 EQUIPMENT
METHOD
First slice the fruits preserving any juices, place in a pot.
Scoop out and discard seeds if possible.
Add boiling water and sugar as well, bring to boil.
Reduce fire and simmer for about an hour until marmalade will start bubbling and thickening.
Share to the jars, leave aside to cool down before storing away in the fridge.
Makes 2 small jars of marmalade.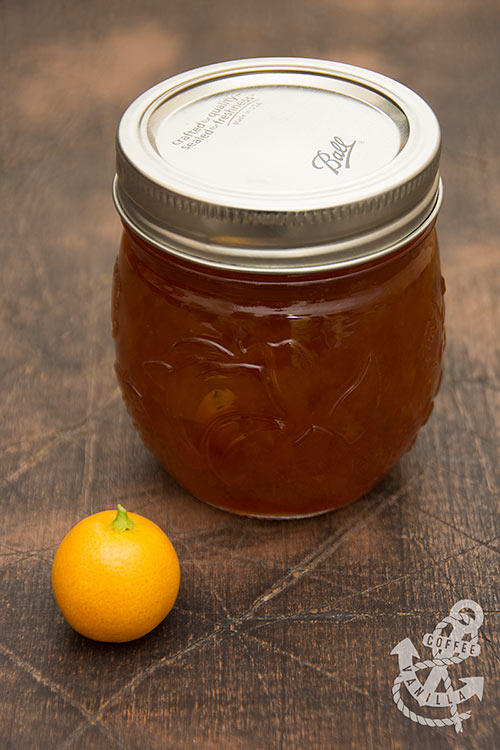 TIPS
As we had only 2 little jars of the jam I did not seal them for long term storage, instead I placed jars in the fridge. They were finished before the end of following week anyway.
NOTES
More jam recipes and other edible gift ideas.
I'm submitting my marmalade recipe to the Inheritance Recipes hosted this month by Solange as homemade marmalades were integral part of my childhood… I really need to find (and add here) a photo of me at the age of 3 or 4 where I'm pictured next to a bowl of marmalade that is bigger than myself.