Almost every year we are making our own Christmas countdown calendars and this year is not different. Although last year I have managed to get couple of unpainted wooden (mixture of plywood and cardboard really) house shaped calendars on sale so we did not have to make them from scratch, as usually.
Girls have painted them almost on their own, bigger one went for mint green and silver theme when the little one wanted her calendar to be white, golden and blue. I have not posted images of all little surprises I stuffed the calendars with, just in case the older one would visit the website but I can tell you it is mixture of sweets and little items that could fit inside the compartments.
If you are planning to make one of those calendars it is still not too late, it took us one afternoon to complete those calendars. But if you are looking for some other ideas here are our calendars from previous years.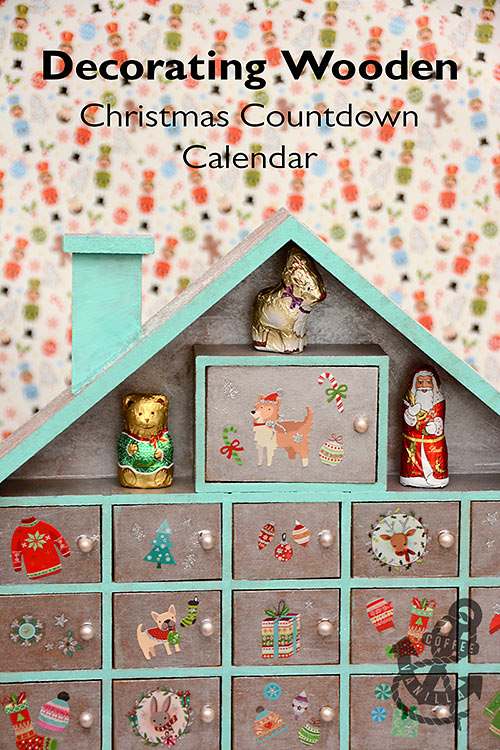 MATERIALS
acrylic paint (we used silver, golden, blue, white and teal – that was mixed with white to get the mint green shade)
stickers
chocolate figurines
varnish (we used Mod Podge)
glitter – optional
sweets or other little gifts to fill the calendar afterwards
EQUIPMENT
acrylic paint brushes
palette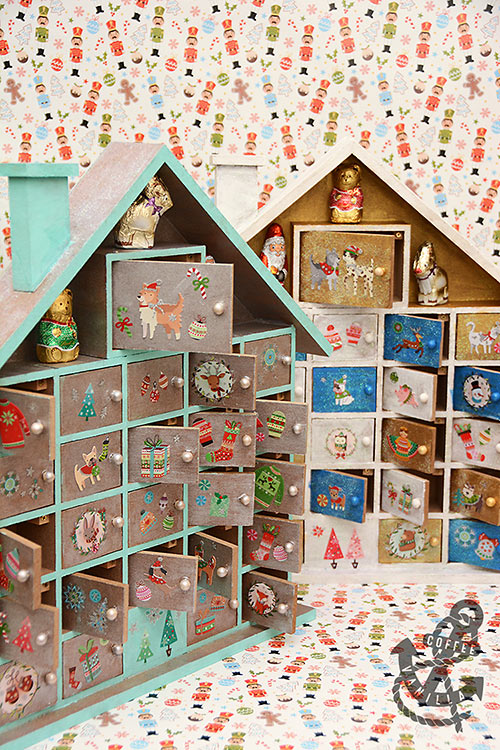 METHOD
First paint the calendars with acrylic paint and let it dry. Apply another layer if necessary and again let it dry.
Cover with varnish and sprinkle with glitter, if using. Leave aside to dry properly.
Finish off with stickers.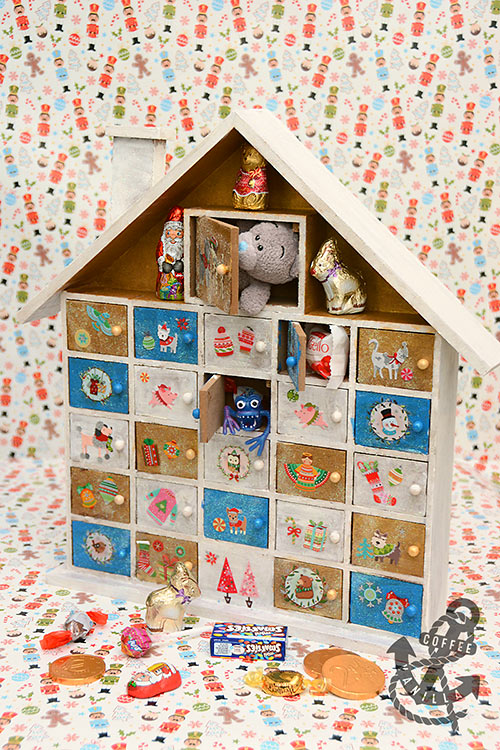 TIPS
Instead of painting you could use colorful paper scraps to cover the door with different patterns.
NOTES
More craft ideas.
More seasonal articles.
More paper / cardboard crafts.
More ideas for Christmas & New Year.
Couple creative gift wrapping ideas.
DISCLOSURE: This post contains some affiliated links.