If you not familiar with HomeSense they are part of the same retail group as TK Maxx and sell homeware items at discounted rates.
For me personally shopping in all TJX stores is a bit like a treasure hunt… the variety of products, constantly changing stock and reduced prices makes it great place to look to unique gifts, condiments, books, kitchen gadgets, one-off home décor pieces, craft supplies and in my case props for photography as well. I'm visiting one of their stores at least once a week and every single time I find something that I absolutely must have, it's addictive.
But the best thing is that TK Maxx / HomeSense stock items from all around the World so you can find lots of authentic spices and gadgets hard to find elsewhere.  At the moment TJX is working with communities in Western Uganda and will be selling a wide range of unique hand-crafted homeware and locally farmed coffee to help some of the most disadvantaged families to increase their incomes so they can afford to send their children to school.
Since 2008 when they started working together with Save The Children in the war torn Rwenzori region of Uganda enabling more than 10,000 children to go to school by developing trade opportunities for the communities and  improving their skills in producing cotton, cocoa, coffee and crafts to sell on the international market. Eight years on school attendance in this area has risen from 53% of children to 91%. Quite impressive!
Special delivery of the Rwenzori Trading Company goods (some are pictured below) will be available on sale in HomeSense and selected TK Maxx stores from 13th of July, but hurry, once they're gone, they're gone!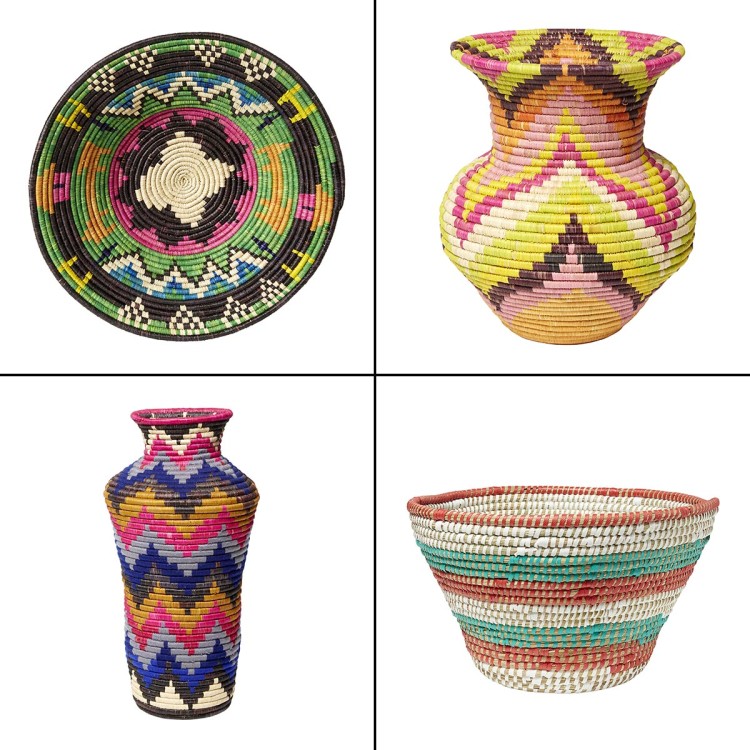 Baskets
Made out of local materials, handmade baskets in variety of shapes, colours and designs. Traditionally weaved by 1,300 local women whose income helps support their families and send their children to school. Baskets cost £4.99 – £29.99.
Coffee
TK Maxx and HomeSense are working with 760 coffee farmers in the Rwenzori mountains.  The range includes plain ground coffee prices: £2.99 for 227 g, £5.99 for 500 g and six flavoured coffees at £3.99 per pack.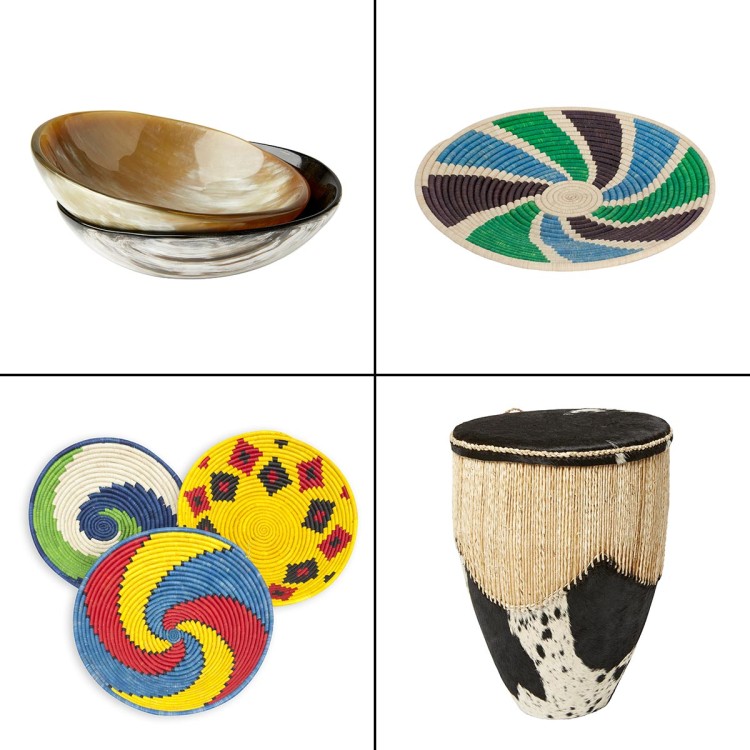 Drums
The drums are handmade from cowhide by the farmers of the Ngeye Traditional Crafts Group in Central Uganda and cost £4.99 – 24.99.
Horn Products
The Ankole cow horn is a by-product of the food industry in Uganda. The horns are turned into decorative ornaments, bowls, dishes, utensils and cups. The prices vary from £4.99 to £24.99.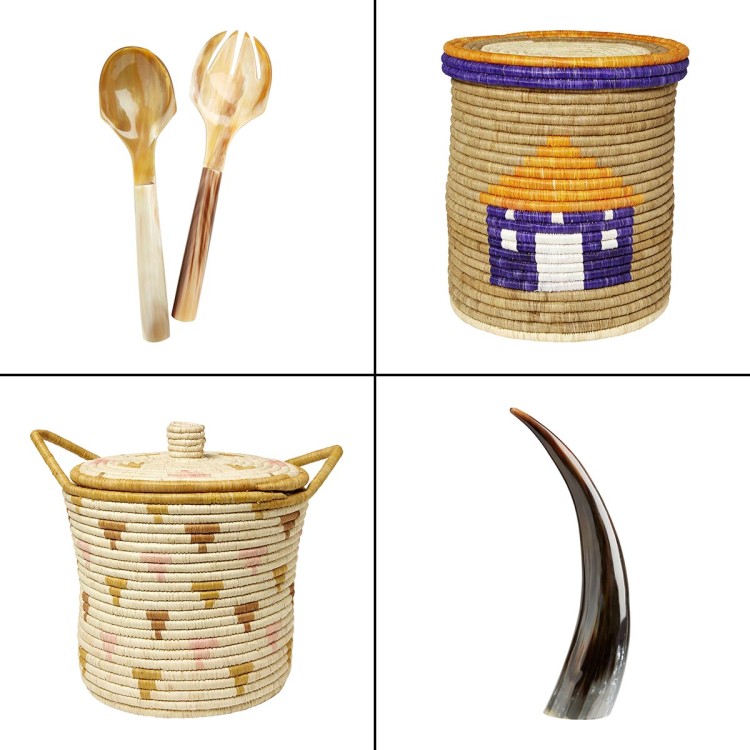 NOTES
More about HomeSense products can be found in Tried & Tested reviews I previously posted.
DISCLOSURE: I received HomeSense voucher as a compensation for my time. All opinions expressed here are my own and I retained full editorial control.
Photo credit: The TJX Companies, Inc.