This is fruit salad that my daughter (year 5) made for the Healthy Snacks for Healthy Teeth competition at her school, the closing date for entries was on Friday so I'm allowed to share it with you now…
She made it all by herself, except for halving the melon, even the styling is her own (using my props) but I helped her a bit with image editing.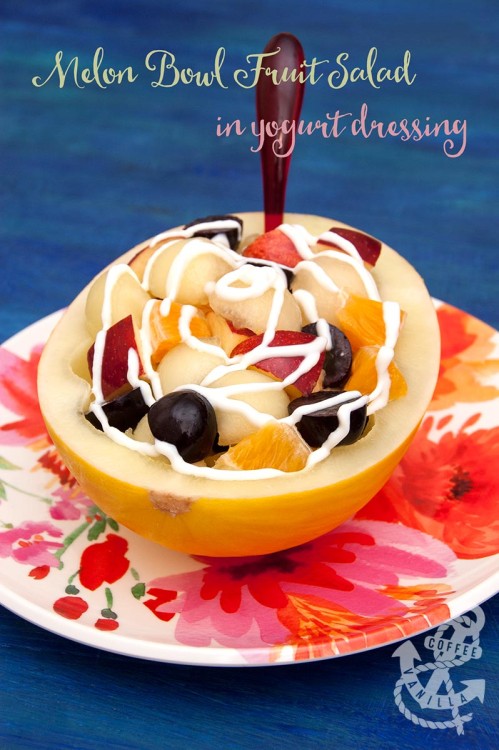 INGREDIENTS
half of a small honeydew melon (or other melon)
1 apple (cubed)
1 orange (peeled & cubed)
handful of grapes (halved)
1 fruit yogurt tube (or 2 tablespoons of yogurt)
EQUIPMENT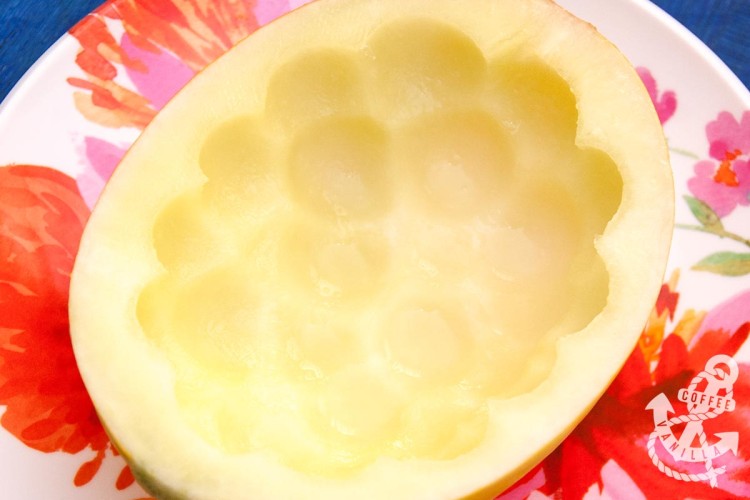 METHOD
Use melon ball scoop or plain spoon to hollow out inside of the melon to the mixing bowl.
Add apple, orange, grapes and stir.
Transfer salad back to the melon bowl.
Top with yogurt dressing and enjoy!
Makes 1 – 2 servings.
NOTES
It would also make a fantastic healthy desserts option.
Apple, orange and grapes can be replaced with other fresh fruits, the more seasonal the better.
Some tinned fruits (drained) could work here as well.
If you are looking for similar, easy to make salads, take a look at Easy Rainbow Fruit Salad Recipe from Eats Amazing, Fruit Salad with Lemon Grass Syrup from Coriander Queen, Mixed Fruit Salad in Minty Sauce or Coolng Apple, Melon and Cherry Tomato Salad with Mint & Lemon Dressing I made a while ago.
If you are wondering what to do with he other half of the melon, Cheese & Fruit Hedgehog may be the thing.
UPDATE
My daughter's recipe won the competition and she received prize in a form of electric toothbrush!! :)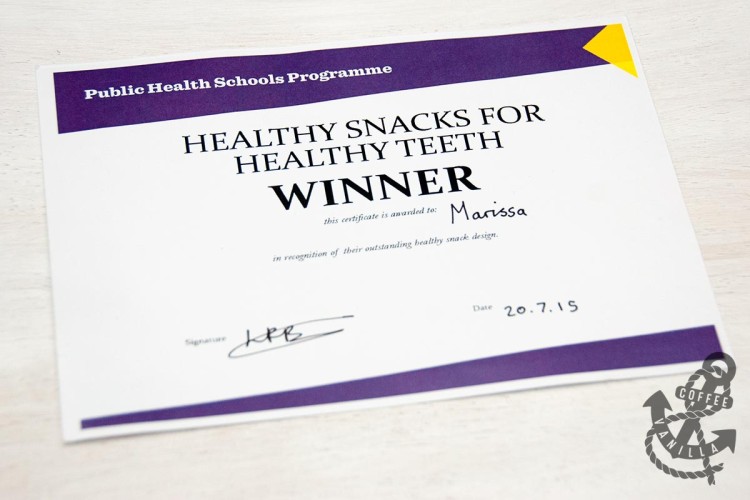 DISCLOSURE: This post contain some affiliated links.