This salad is inspired by dessert that we once had at friend's  wedding party in Jamaica… It was made of fresh tropical fruits in condensed milk dressing.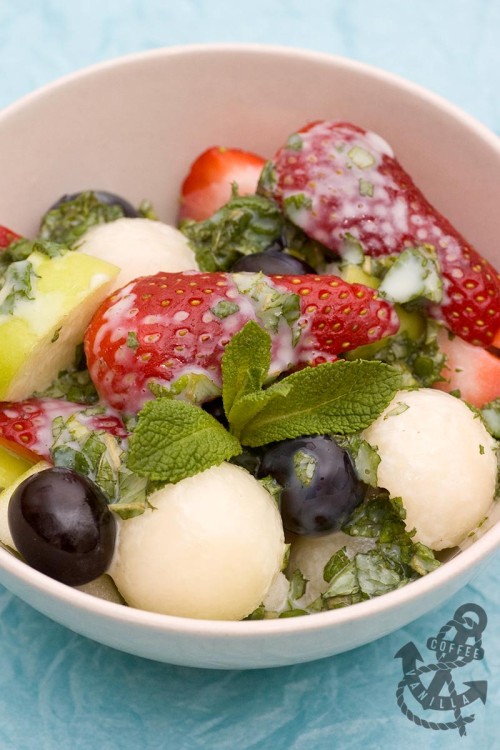 INGREDIENTS
4 cups of mixed fruits such as cantaloupe or honeydew melon balls, blueberries or black grapes, strawberries and apples
⅓ cup (about 200 g) sweetened condensed milk
small handful of fresh mint leaves (chopped finely)
EQUIPMENT
METHOD
To make the sauce combine chopped mint with condensed milk.
Share fruits to the bowls, sprinkle with minty sauce and enjoy.
Makes 4 servings.
NOTES
You can also use basil leaves instead of mint, it tastes especially good with melon, blueberries and strawberries.
For this salad I used ½ honeydew melon (balls), about 7 large strawberries (quartered), 1 green Granny Smith apple (cubed) and two handfuls of black grapes.
For healthier version of this salad take a look at my daughter's Melon Bowl Fruit Salad in Yogurt Dressing.
DISCLOSURE: This post contain some affiliated links.