Thank you Everyone who sent entries for our July Inheritance Recipes link-up.
Every month you can submit any recipe (old or new) as long as it is inherited: through family member, friend or ancestral culture. There is also no geographical restrictions for the entries, recipes from all over the world are more than welcome. The Inheritance Recipes is co-hosted together with Solange of Pebble Soup and she will be collecting entries next month.
We share all of the entries via social media channels and included them in full round-up (with images) on one of our blogs at the end of the moth.
All entries can be seen below, in order of submissions. Follow the number links under the collage to check them out and don't forget to subscribe to our Inheritance Recipes Pinterest board (that has over 2,500 followers) and our Inheritance Recipes list on Twitter.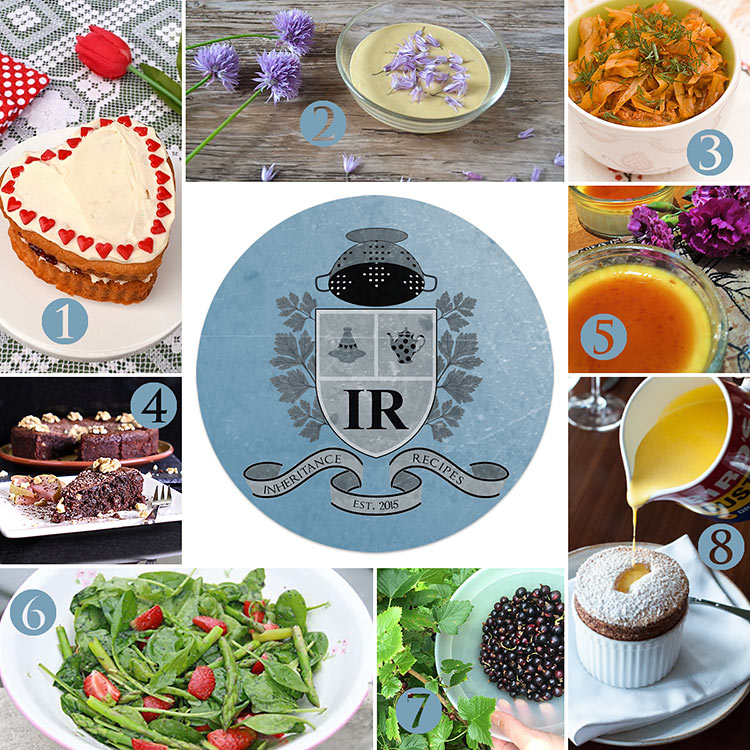 August Inheritance Recipes challenge is being hosted by Solange – do visit her blog to submit the links there. We can't wait to see your #InheritanceRecipes and to read family stories behind them .