We do not own a house yet but many times I planned how our dream house would look like… I even have my favourite colour themes for each of the rooms ready.
Thinking about surfaces we definitely don't want them to be plain white or hard to clean like the tiles in our rental flat and CreoGlass Design seems to be providing all the needed solutions for us. Sturdy, easy to clean and pretty glass worktops, kitchen & bathroom splashbacks are something we will be definitely be considering for our future projects.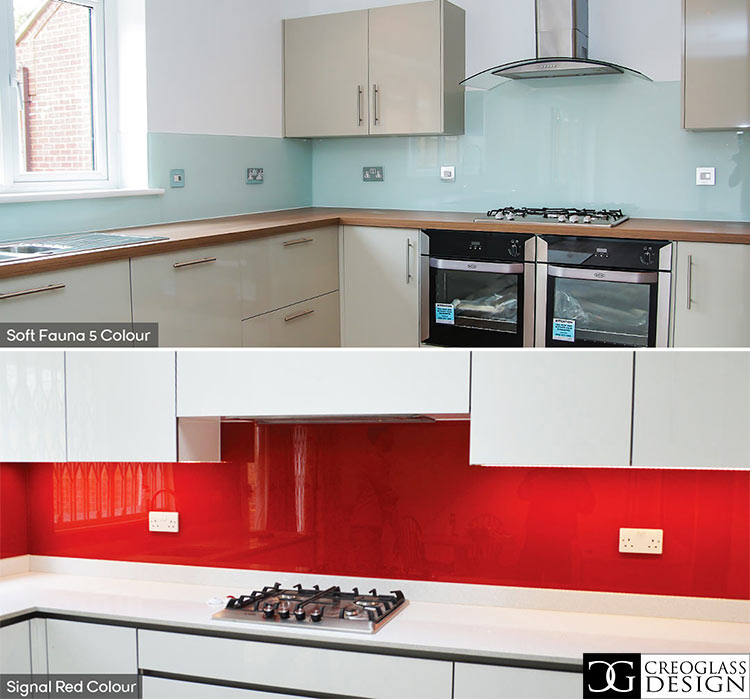 To make things better CreoGlass Design store have matching glass chopping boards, sockets and other accessories available as well. We got our board in glittery peppermint beach colour (pictured below). It looks amazing and it is so handy not only in the kitchen but also as a working surface for all kinds of DIY projects. We have tested it recently while making our DIY paper bags for the party favours.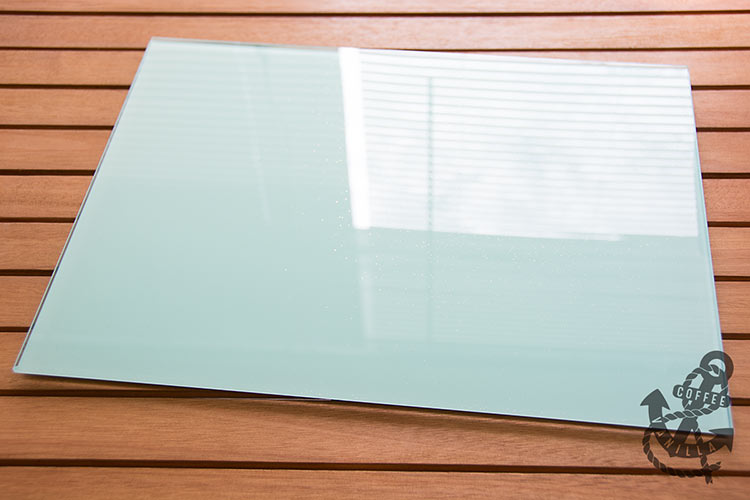 About CreoGlass Design
CreoGlass Design is a company based in London that specialise in designing, manufacturing and installation of kitchen and bathroom splashbacks, glass worktops, toughened mirrors and glass wall art for the corporate, commercial and domestic market.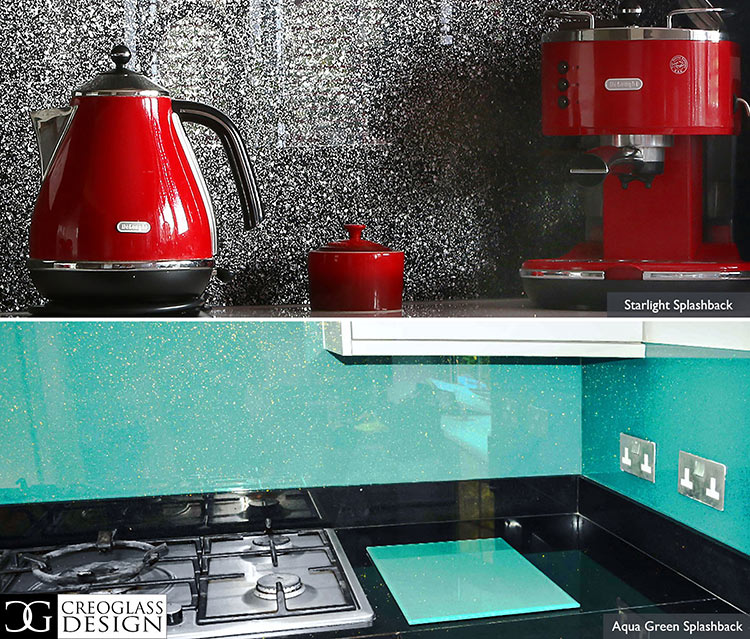 CreoGlass Kitchen & Bathroom Splash-backs
Kitchen and bathroom splashbacks come in many varieties, from plain colours, through cracked, glitter, mirror or even custom printed surfaces.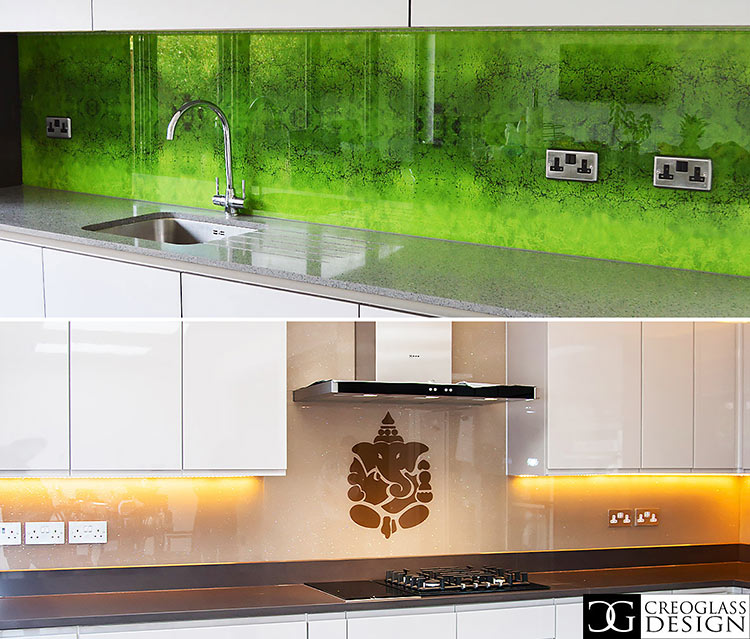 All elements are made to measure, they are thermal (can stand temperatures up to 400°C) and are water resistant so they can be used behind the stove tops but also in the showers. Unlike granite or wooden surfaces, glass does not discolour. Additionally CreoGlass Design glass is very sturdy thanks to the layers of glass and resin, similar to the safety glass.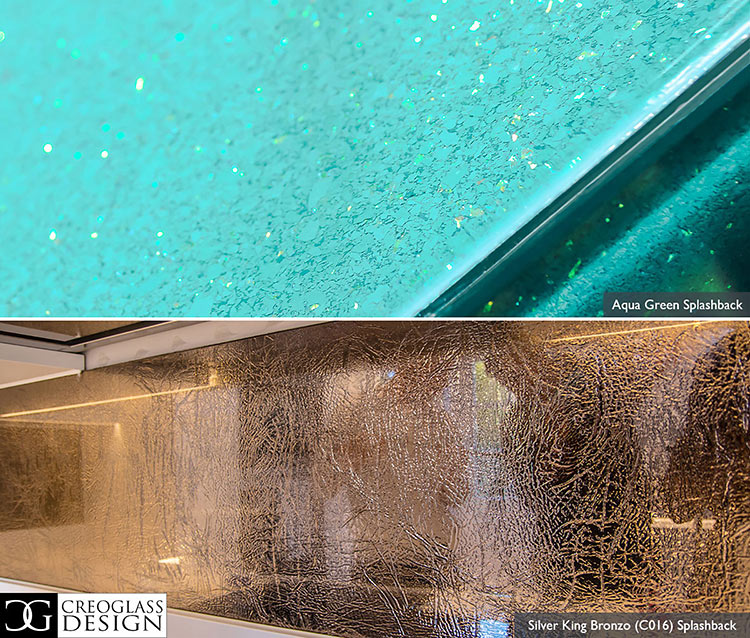 CreoGlass Kitchen Worktops
Glass working surfaces are non-porous therefore easy to clean, scratch proof and because they are made of toughened glass they are tougher than stone. The worktops come in various colours and finishes, from plain colours, through glitter, ice cracked, custom printed design to non-scratch matte surfaces.
Take a look here at all of the CreoGlass Design colour and style options.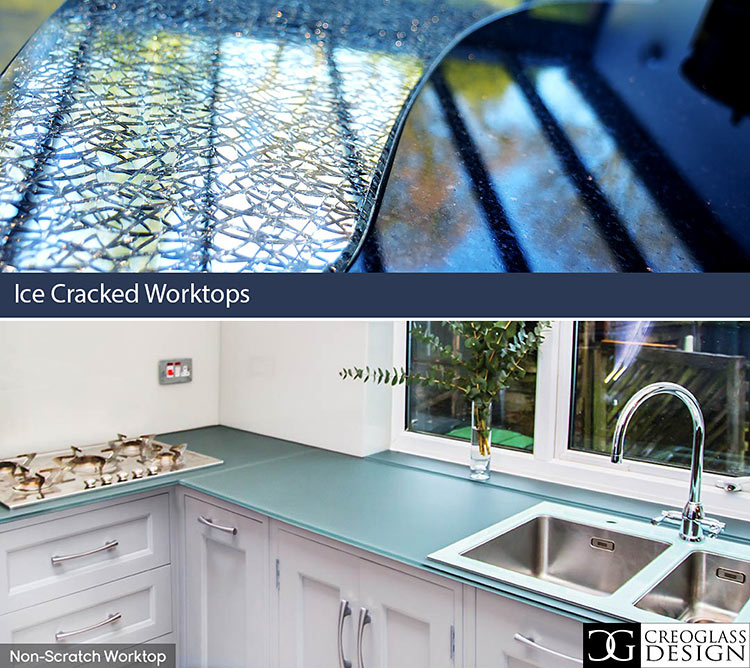 NOTES
More home decor ideas: Retro Blue & Postbox Red Kitchen, Peacock Blue, Plum & Brown Bedroom, Baby Blue, Pink & Green Girls' Room, Dirty Blue, Grey & Olive Green Living Room, Navy Blue & Cream Guestroom, Caribbean Blue & Orange Bathroom or Aqua Blue, Teal & Golden Sand En Suite.
DISCLOSURE: This is commissioned article for CreoGlass Design. All opinions expressed here are our own and we retained full editorial control.