Combination of pastel retro blue and postbox red is at the moment my favourite colour theme for the kitchen. I'm slowly replacing kitchen gadgets with retro blues and postbox reds.
You can see my dream colour palette below…
Images from the colour theme courtesy of Amazon.co.uk stores, starting from the top left: Kitchenaid Heavy Duty Mixer – Red, Pantone Coffee Maker – Vintage Blue 6 Cup, Premier Housewares Retro Colander – Pastel Blue, Typhoon Vintage Kit – Tea, Coffee, Sugar, London Pottery Globe Teapot – 2 Cup, Eddingtons Magnetic Retro Timer – Sax Blue.
And what he have managed to do so far in reality are some red details for the kitchen including milk jug, red flower pot with hoya plant and wooden cork board which I have painted with acrylic paint and finished with indoor wood varnish,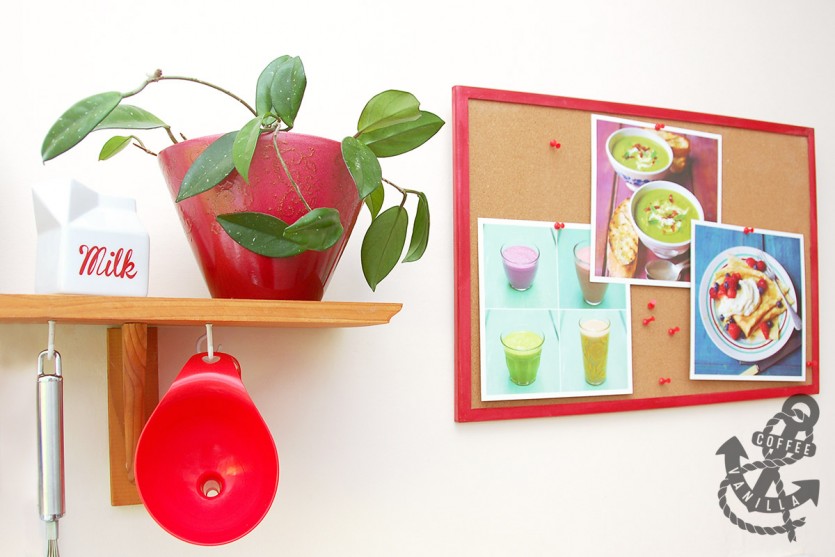 retro red wall clock, wooden fish decorations with red and blue stripes,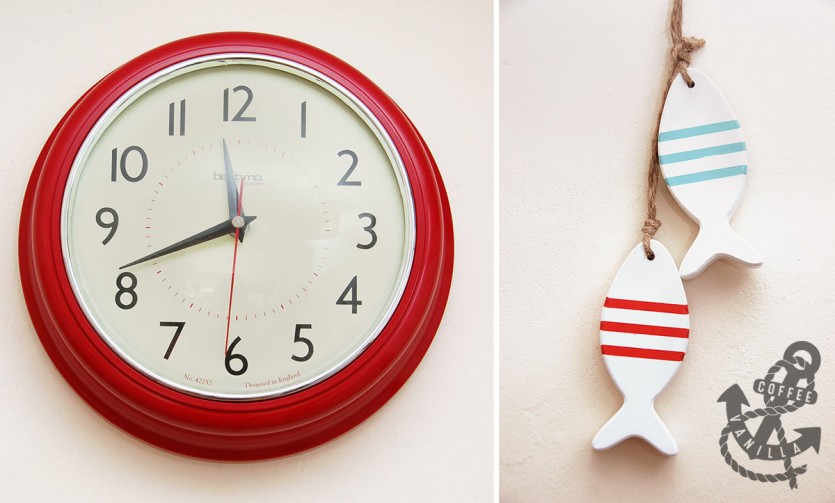 vinyl table cover and some polka dot biscuit tins and cutlery (pictured apple pie recipe here).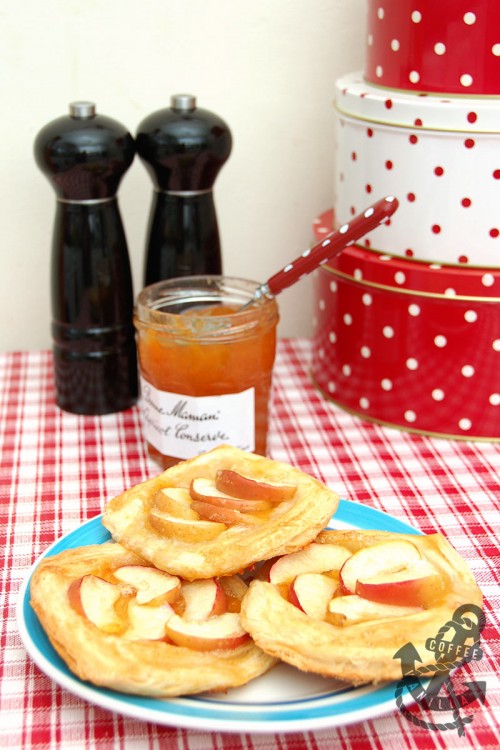 NOTES
Take a look at colour themes for the whole house here.
DISCLOSURE: This post contain some affiliated links.