For my girls' room we have planned combination of pastels with natural light wood or white furniture to keep it simple and easy to update in future by exchanging gadgets rather than big things such as beds or shelving unit.
You can see below couple of items we adore…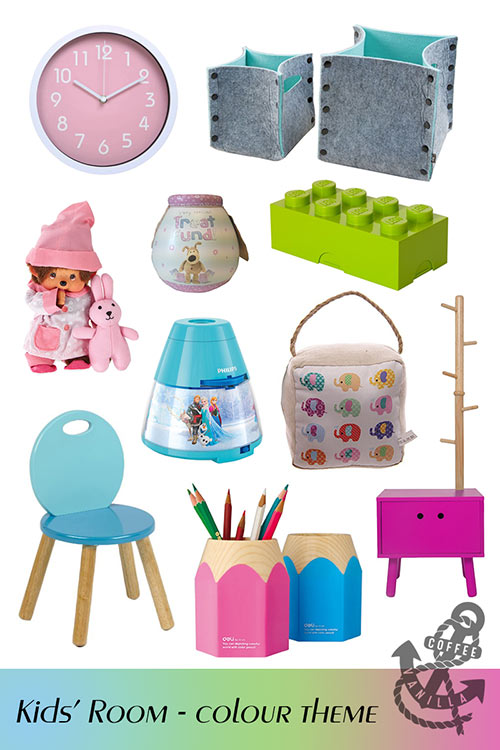 Images from the colour theme courtesy of Amazon.co.uk stores, starting from the top left: Hito Silent Non-ticking Wall Clock – Pink, PT Mellow Felted Storage Baskets – Grey/ Pastel Green, Monchhichi Pyjama Girl, Pot Of Dreams – Boofle Treat Fund Money Box, Lego Lunch Box / Storage Brick – Lime, Philips Disney Frozen Children's Night Light and Projector, Dotty Elephants Printed Fabric Door Stop, Pintoy Two Tone Chair – Turquoise, Liying Pencil Tip Design Pen Holder Pencil Cup – Blue, Leitmotiv JIP Dress Boy – Pink.
The problem is that with my girls is hard to follow any colour theme, they have too many colourful things that they don't want to part with, but we have tried…
Below couple of things we bough or made according to the planned palette.
Basic Ikea's desk – LINNMON/ ADILS (£17.00) – we have moved red legs to the kitchen table and used here our pink Adils from previous desk and MARIUS (£3.00) pink stools and old VESSLA box underneath the desk.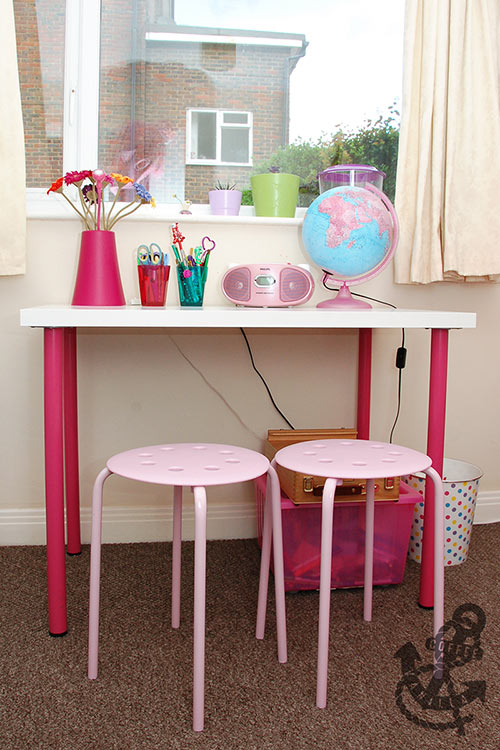 Succulents and succulent garden in a fish bowl on a window sill.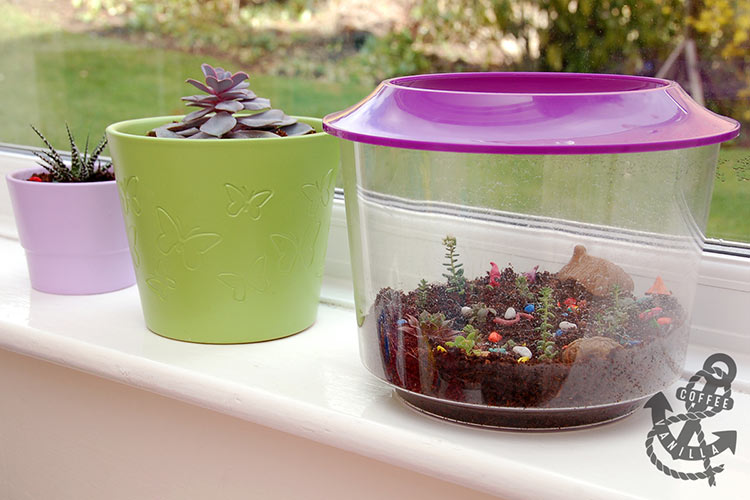 Ikea's EXPEDIT (£75) shelving unit in white with blue DRÖNA boxes (£2.50 each) and upcycled old MAMMUT stools in DIY crochet covers.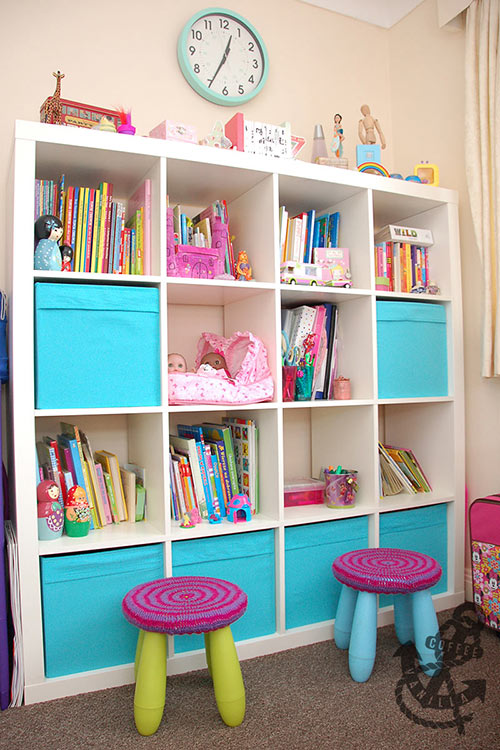 Monchhichi & Bebichhichi in jar cover hats and Really Useful Box organizer for my girls' beads and other jewellery making accessories.
Solid rubber wood bed that some time later, when they have separate bedrooms, can turn into two single beds & DIY personalized pillows.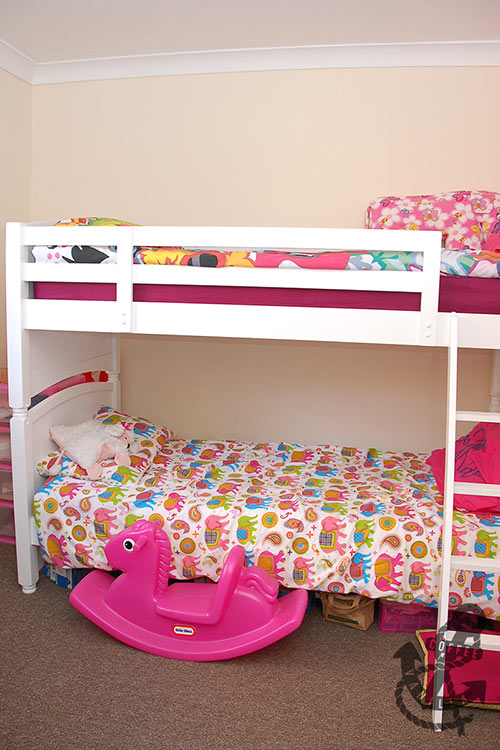 Plush toys corner on the top of DIY decorated plastic chests of drawers. And to finish the look mint green wall clock and Me To You Tiny Tatty Teddy Bookends (£14.99).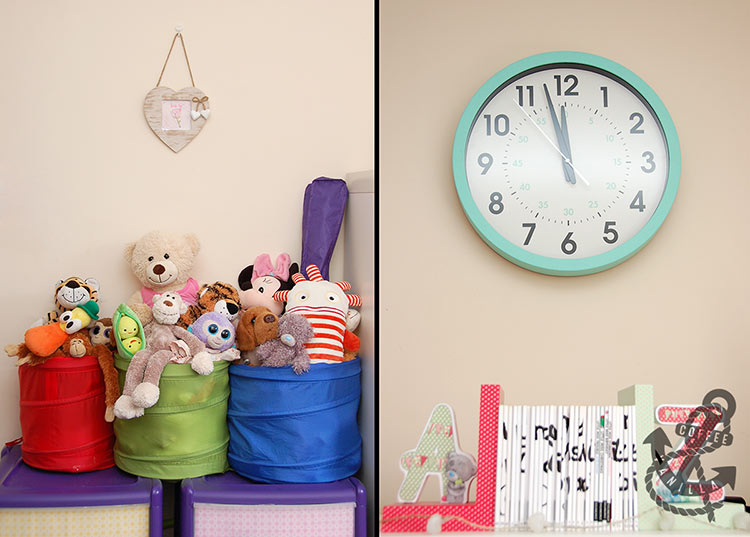 NOTES
Take a look at all colour themes for the rest of the rooms in the house here.
DISCLOSURE: This post contain some affiliated links.