It has all started with magical miniature garden in a jar from Sylwia which unfortunately did not survive but we kept the little clay house which we moved along with the mushroom and gnome I have made to moss garden in a fish bowl.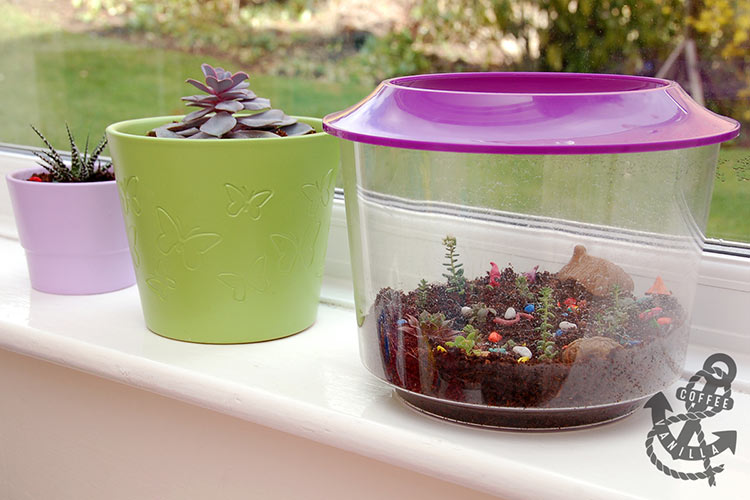 After our house move the garden looked really miserable so we filled the fish bowl with some stones on the bottom (for drainage), new soil and planted some baby succulents in it… girls also made some modeling clay decorations: another gnome, worm and an extra mushroom.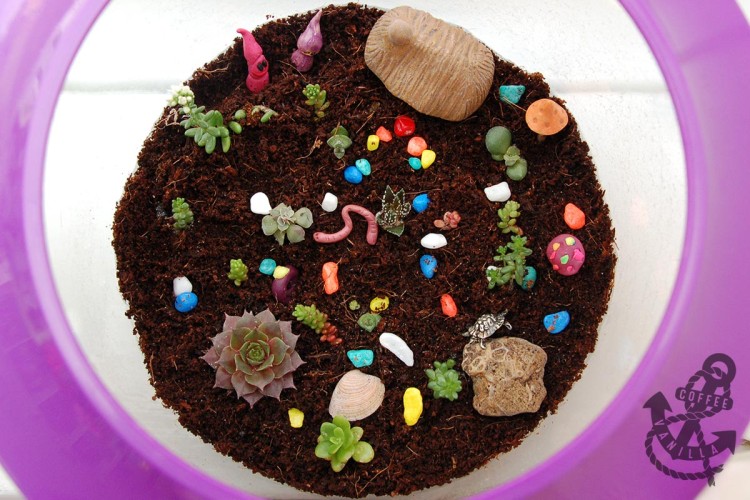 Hopefully it will bloom this time…
NOTES
We will be updating this post with images of the garden, once the succulents' cuttings will grow a bit more.
More about kid's room and other home decor in Blue Colour Themes for Home post I wrote a while ago.