Aren't those chocolate egg heads cute? My daughters and I enjoyed making them a lot and they are much easier to make than they look.
All you need to do is to melt some chocolate buttons, pour them into the egg moulds (previously brushed with oil) and place in the fridge to cool down. To stick the halves together melt them a bit on something hot, like frying pan lined with baking paper. Then warm up tea spoon over the fire and melt spots on the eggs to connect the sweets… wait few second and voilà, your very own chocolate egg heads are ready (!)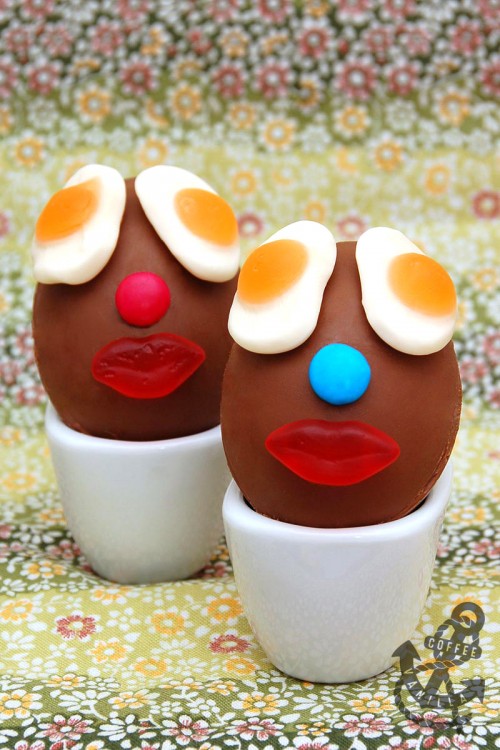 It is even easier if you have everything ready as we had in this beautiful set sent to us from Stay in Devon containing: moulds, chocolate chunks and sweets / jellies to decorate the eggs… similar sets can be found at Choconchoc website.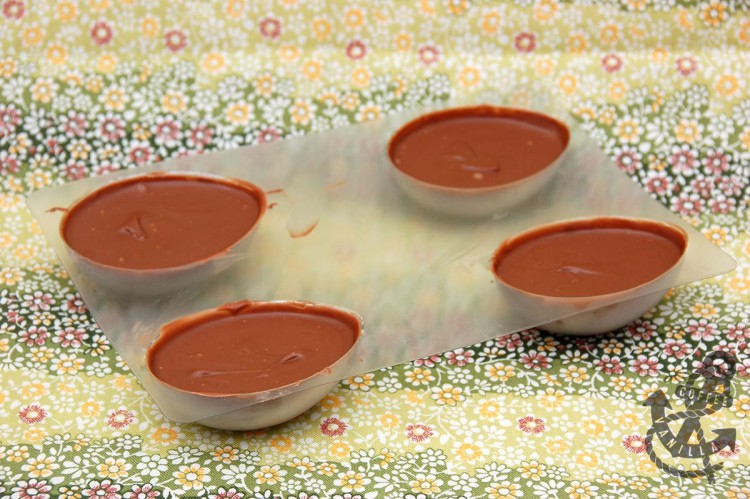 If you are more patient (and skilled) than us you can make hollow eggs by applying layers of chocolate with a brush onto the moulds. Then you should get more than only two eggs from 300 g of chocolate :)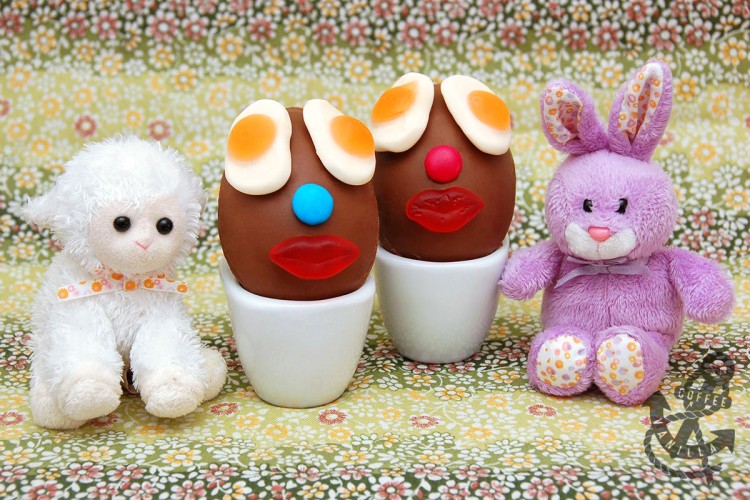 DISCLOSURE: I received this chocolate egg making set from Stay in Devon (in partnership with Choconchoc) for review purposes. I was not financially compensated for this post. All opinions are my own.