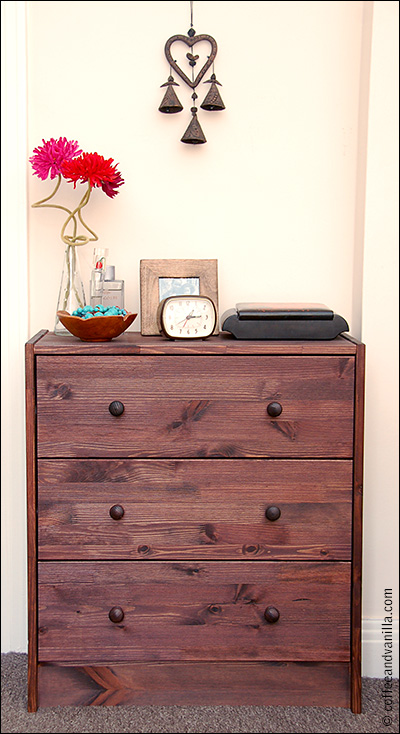 MATERIALS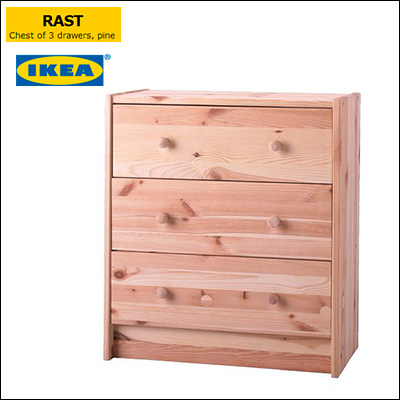 EQUIPMENT
rubber gloves (best two pairs as one can tear)
old face cloth or some little towel – for rubbing dye into the wood with
wide paint brush to varnish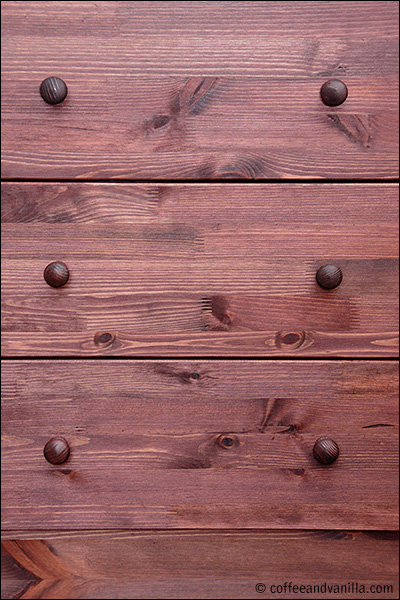 METHOD
Pour some of the dye onto the cloth and rub the wood with it following the fibers, allow to dry. (Make sure you are wearing gloves and that the floor is secured with something.)
Repeat as many times as necessary, I've done two layers of the stain to achieve this colour.
Allow to dry for couple of hours or even better the whole day in well ventilated space.
Varnish with one coat of indoor wood varnish (I used glossy one).
Let it dry again, best overnight.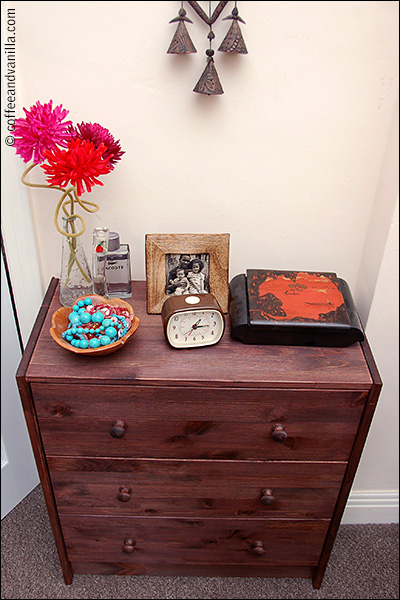 I have also painted pine frame of our cork board with acrylic paints: brown and navy blue…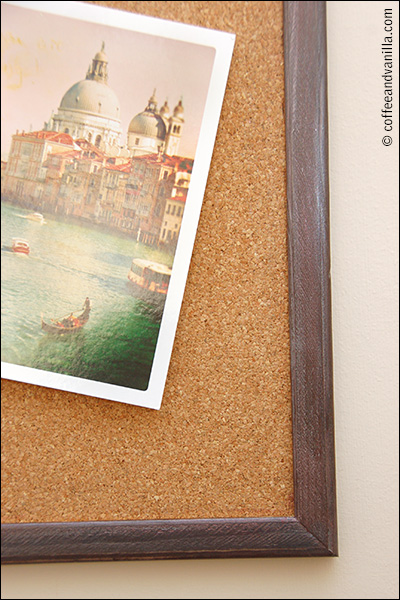 and then rubbed in some metallic paints in red, blue & yellow I had on hand from making seaside box frame the other day.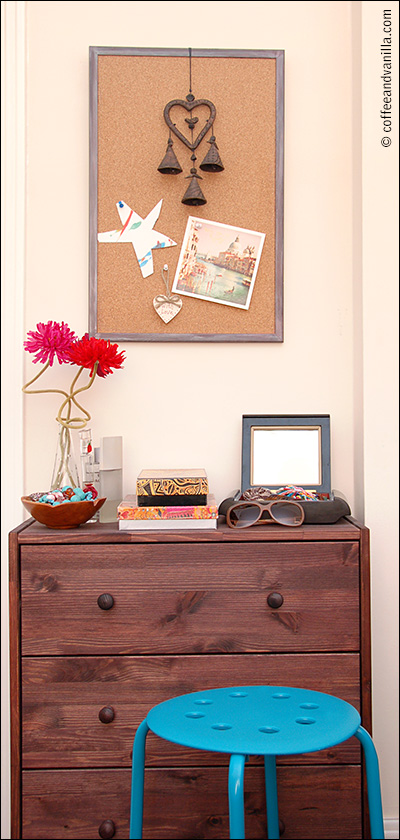 To read more click through to Blue Colour Themes for Home article I wrote a while ago.