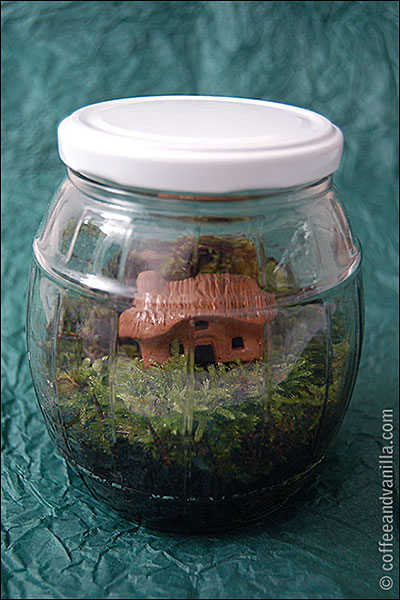 This amazing miniature garden in a jar is my friend Sylwia (author of My Little Coffee Blog among other sites) brought as a gift for my older daughter. I don't have to tell you that she absolutely loved it and started planning to make some more miniature clay figurines to add to it, couple of mushrooms and fairies for start, and then we will see…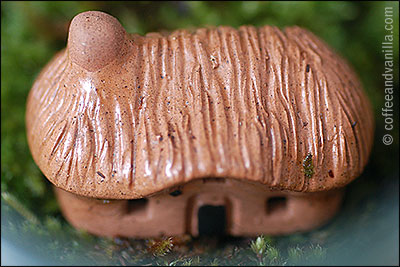 If you feel inspired and would like to make one of those gardens on your own below you can find list of things you will need.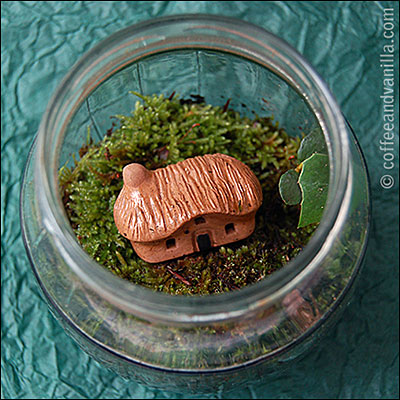 MATERIALS
jar with a lid or small fish tank / terrarium / vivarium
1st layer (from the bottom): gravel or some pebbles for drainage
2nd layer: active carbon /charcoal to prevent mould and bad smell – optional
3rd layer: soil
4th layer: moss and some other little plants
miniature figurines, houses and other little items
If you look closely you should see on the top left of the jar little empty snails shell, I'm not sure if Sylwia added it on purpose or if it was part of the moss but it suits the garden perfectly.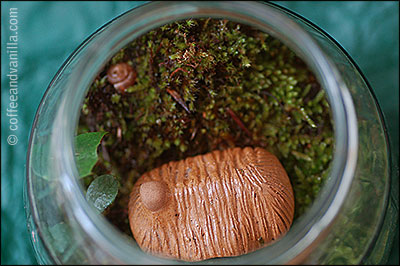 Our updated garden in a fish bowl can be found here.
Some more miniature garden ideas can be found on one of my Pinterest boards.
NOTES
Active carbon, gravel and container you can sometimes find in pet stores (in aquarium section).