This is the last from the Blue Colour Themes for The House series as there is no more rooms in our house, except for the master bedroom, which I left for last… I would love to have it in warm blues, chocolatey browns and plum purples… and some day I will materialize my dream.
Below couple of gadgets in colours I adore.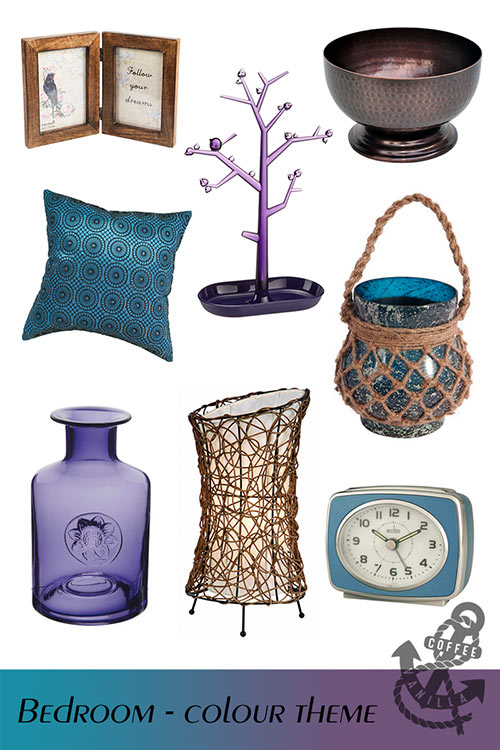 Images from the colour theme courtesy of Amazon.co.uk stores, starting from the top left: Sass & Belle Double Photo Frame – Dark Wood, Bronze Decorative Bowl – Hammered Brass, Koziol Pip Trinket Tree – Purple, Avarada Circular Twinkle Checkered Throw Pillow Cover, Ian Snow Glass Lantern with Rope Mesh -Petrol Blue, Dartington Crystal Flower Bottle – Anemone, Nino Leuchten Table Lamp, Acctim Retro Alarm Clock – Blue.
And our bedroom in reality – Ikea's Rast chest of drawers made over from natural pine to Indian rosewood, hand painted metallic cork board frame (also from Ikea),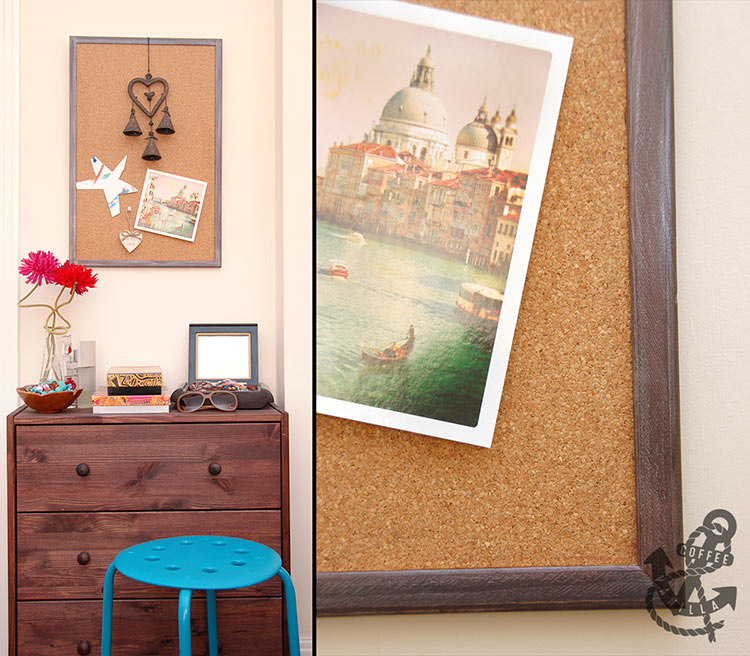 mulberry tissue lampshade in brown, purple and deep red (colours look different once lighted up)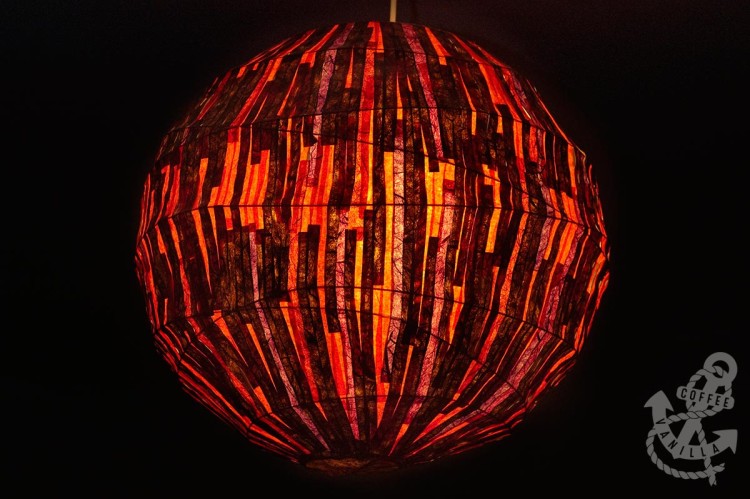 some succulents in wild berries / purple colour planters from Scheurich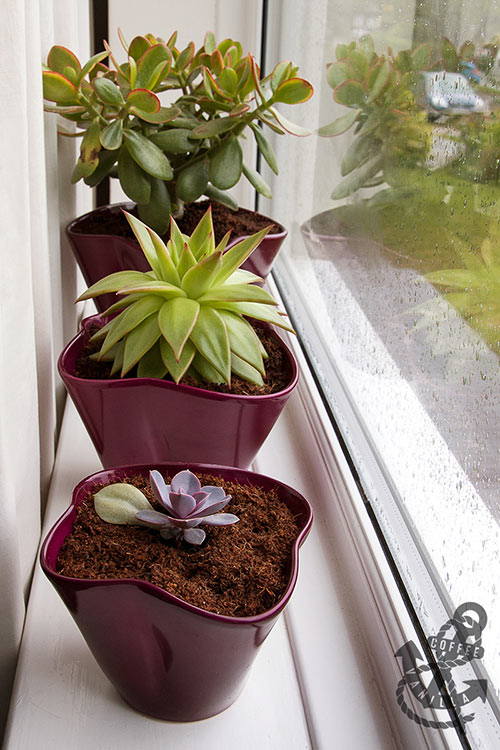 and Hoya carnosa, wax plant that has been in our family for generations… different plants but rooted from cuttings so they are all related.
NOTES
Take a look at colour themes for all of the rooms in the house here.
DISCLOSURE: This post contain some affiliated links.