Today I would like to share with you my latest needle felted creation – The Moomin… I know it should be white but I had my reasons for making him green. First of all I did not have any white or even grey wool for that matter, second I made it for my friend and her favourite colour is green or at least that is what I think basing it on the green scarf she often wears ;)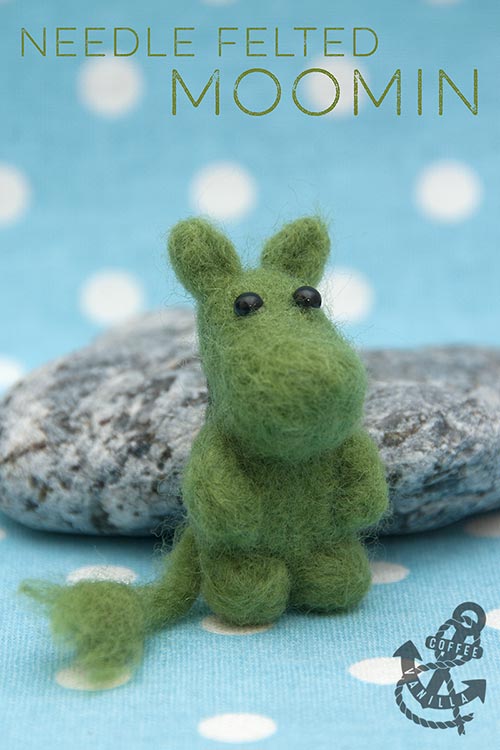 MATERIALS
felting wool tops (I used merino wool)
eyes
brooch pin
thread
little piece of good quality felt sheet (for connecting the pin)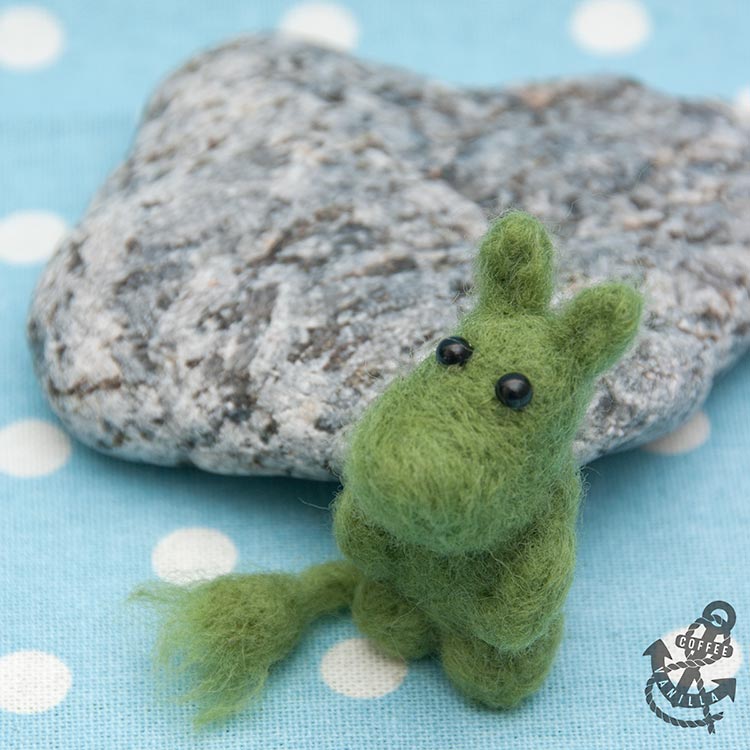 EQUIPMENT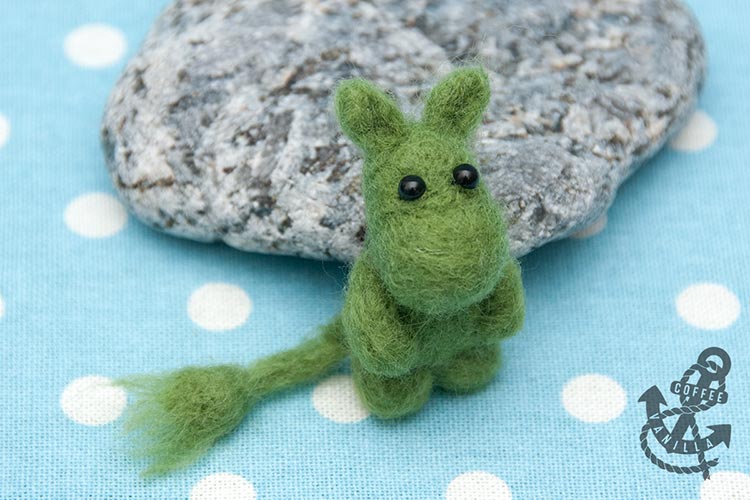 METHOD
To make a moomin start shaping main parts, roll the wool into a shape and then stab it with the needle until it is all firm and springy.
Then connect them by pricking with the needle around where they are joining, until secure.
Finish off adding details and eyes, make holes with an awl and then glue them in for extra security.
If you are making a brooch sew the pin onto the piece of felt fabric and then connect the whole thing to the moomin sewing it on.
NOTES
More about needle felting and guide for beginners can be found here.
Some of the brooches I made can be purchased (while stock lasts) through my newly opened Etsy store.
More DIY jewellery ideas.
DISCLOSURE: This post contain some affiliated links.