February is almost over, it was filled with lots of events such as Pancake Day, Fat Tuesday (Doughnut Day), Nutella Day and Valentine's.
For the last few days the weather is much warmer, you can feel Spring in the air… time to wake up from winter, start exercising, eat more fruits (especially SA plums) and spend time outside… at least that is what I'm planning to do.
March will be all about Red Nose Day, Word Book Day, Women's Day and don't forget the Mother's Day – she wouldn't forgive you if you forget! :) Chemist Direct have some great offers to use as a gift for mums and Buythishirts online can help dress kids up for the upcoming events at school.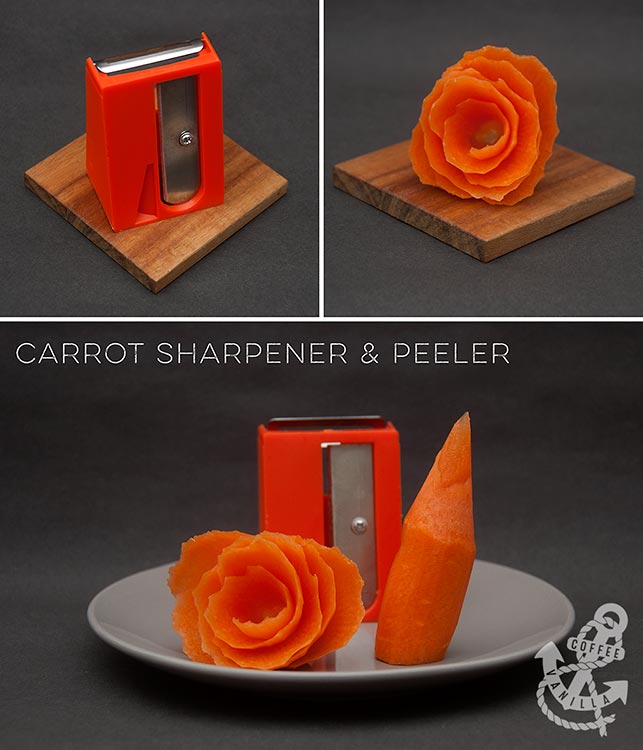 First of all I would like to introduce you to the carrot sharpener & peeler, this is more of a fun idea rather than product itself, I got mine in Tiger store, but similar ones can be purchased via Amazon.
I personally love it, carrot sharpener is definitely great tool for garnishing dishes.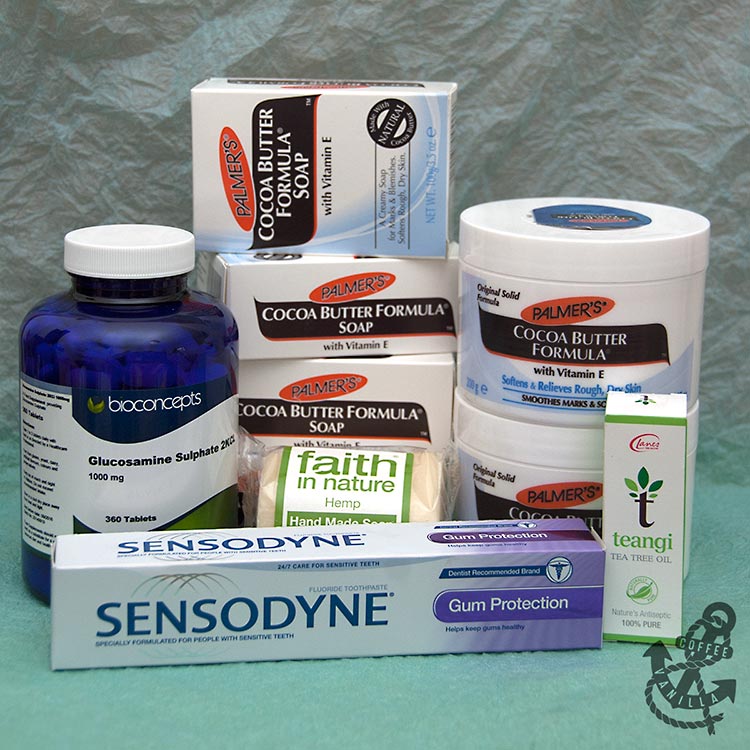 Chemist Direct is a place for all your medical needs: medicines, vitamins, toiletries, on-line doctor, prescription service, pet health and all that delivery straight to your door at the wholesale prices. Chemist Direct have also exclusive brands which can't be found elsewhere. Just to give you an idea I got for my mum year supply of Glucosamine Sulphate for joints (360 x 1000 g tablets) for £8.35 – equivalent of two months of supermarket tablets and half a month of high street brand tablets. I also got some Palmer's Cocoa Butter creams and soaps that I could not find anywhere else, Faith In Nature Hemp Soap to try, pure tee tree oil (again had hard time finding the pure version before) and Sensodyne Gum Protection which has disappeared from all other pharmacies recently, except for Chemist Direct website.
I'm really pleased with their service and if there was anything I would like to add, it would be full list of ingredient on all products, extremely important when you are buying on internet and can't read the labels, especially for people suffering from allergies.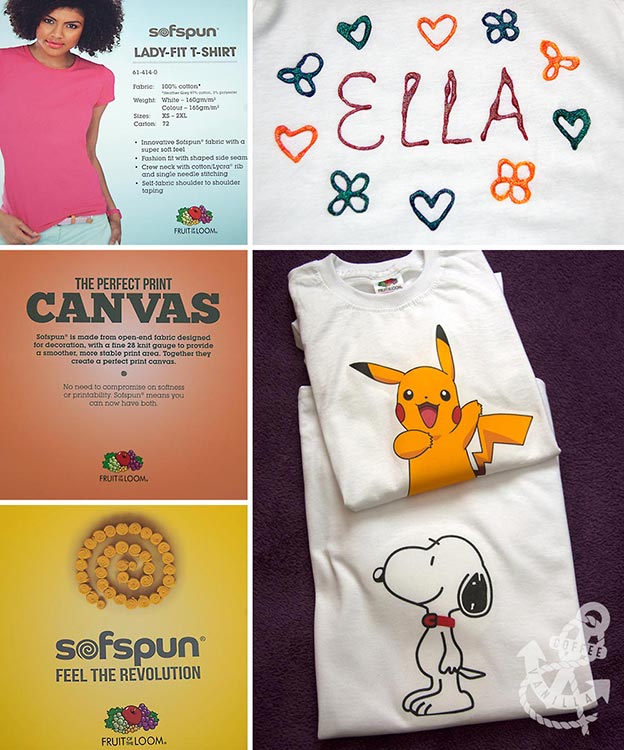 Buytshirtsonline is not only selling quality t-shirts for kids, men and women, bodysuits for babies, hoodies, they also do all kind of printing services such as wholesale t-shirts printing, screen-printing, heat transfer vinyl, heat transfer print and cut, digital printing, embroidery and tagless label printing.
The prices are very reasonable (£1.13 for white Fruit Of The Loom Girl's Sofspun® T-Shirt if you are buying one and even less in bulk) and quality of the shirts is superb, among other brands they stock well known Fruit of The Loom that are great for craft purposes.  My girls really enjoyed personalizing their own t-shirts with textile paint markers and some printed out transfers as can be seen above. We have been using Fruit of The Loom shirts for years not only for printing but also tie dyeing.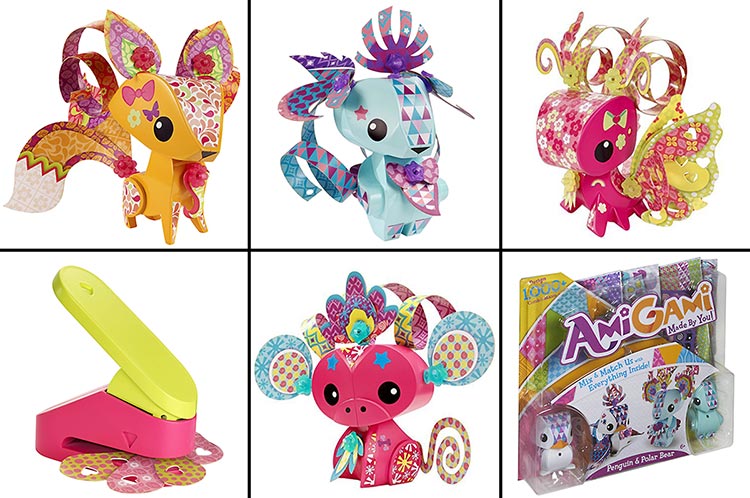 AmiGami (from £6.02 – £19.04 depending on how many characters or extra bits are included) is a new creation from Mattel. Plastic figurines that can be personalized using provided cardboard parts and reusable stickers to make unique creatures which can be mixed and matched, the possibilities are endless and I can already see how easily they can become next craze replacing the loom bands ;)
The sets vary from display characters only to figurines plus tools or animals with suction cups or even pencil toppers…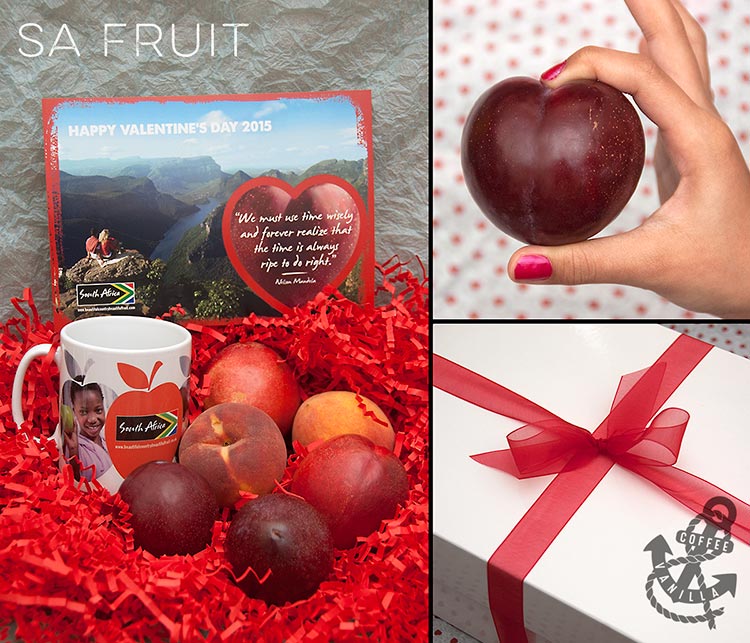 This is packet that arrived unexpectedly filled with SA fruits, if it wasn't for them I wouldn't get any Valentine's Day surprise plus I would never know how delicious South African stone fruits can be. All of them: peaches, nectarines were divine but the plums were our favourite… they did not taste anything like European plums but like mixture of different fruits – sweet and tangy, apple and mango, amazing (!)
In addition to that SA fruits are produced sustainably, traded fairly and transported to Europe by ship not plane.
NOTES
Since January's Tried & Tested I have wrote about Brighton Fringe Festival, tried my hand at home decorating workshop with Rooms Made For You, made DIY Children's Doctor Kit and investigated which brands make Non-Toxic Nail Varnishes.
DISCLOSURE: This post contain some affiliated links. All of the products, except for carrot sharpener which I purchased myself, has been sent to me for review purposes. I have received AmiGami sets as a part of Amazon Vine™ Programme and you can find parts of  those reviews on Amazon website as well. I was not financially compensated for this post. All opinions expressed here are my own and I retained full editorial control.
Photos of  AmiGami – courtesy of Amazon.co.uk.