I must admit that I'm a bit of cork board addict, but recently I have discovered alternative products which would make my life so much easier. I'm not talking about better pinning board but the whole walls that can be customized at your wish.
Last week I went to a very interesting Rooms Made For You workshop organized by British Gypsum that took place in the spectacular Shard's Shangli-La Hotel in London.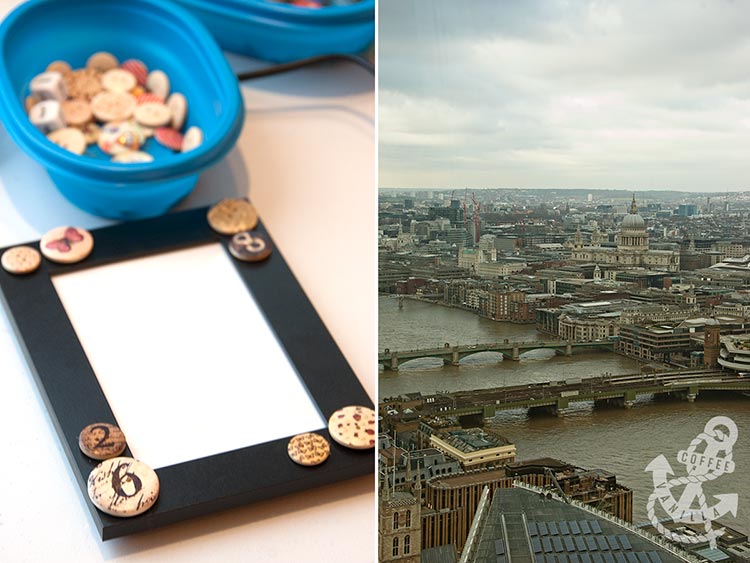 During the workshop we were introduced to couple of innovative products that could drastically change the way we decorate our houses in near future. From magnetic plaster (think of the possibilities) to silent floors, and walls that allow you to fix shelves, photo frames, TV screens and more without drills or wall plugs all while trying hard not to admire the magnificent view from The Shard.
If you have ever wished for a more flexible living space, where it was easier to change things around whenever you want, then these products could be exactly what you were looking for.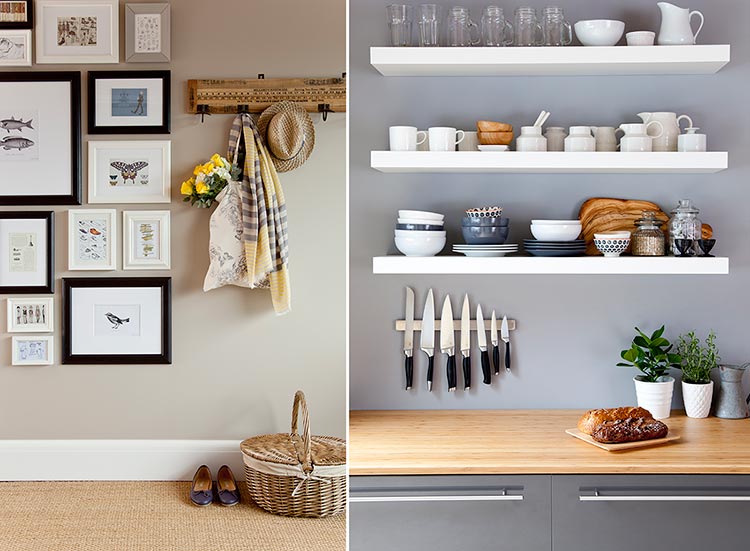 LIFESTYLE WALL
One truly innovative product I have tested myself is the Lifestyle Wall, that is very easy to use, unlike standard plasterboards it does not require drilling or wall plugs, you can easily screw things directly into the wall…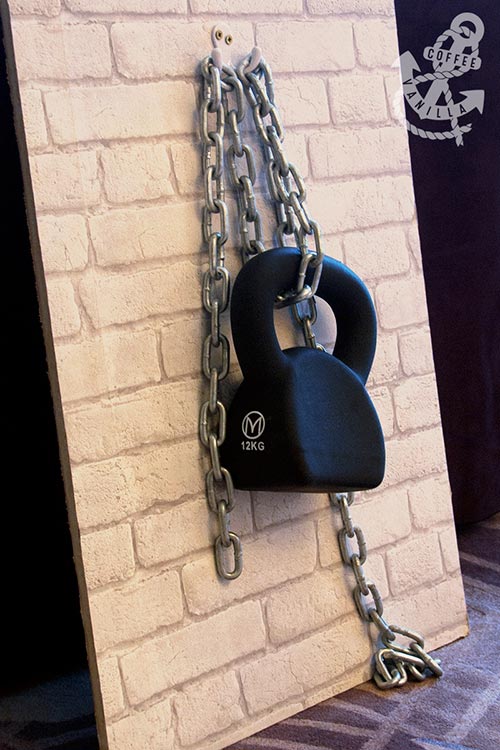 We all had a go and I managed to screw 5 screws in the Lifestyle Wall in impressive time of 1 minute. But that is not all, the wall may seem thin and soft but it is also very strong, single screw can hold weight of £15 kg, we have tried used heavy metal chain and the weights to prove it…
It can be easily used to attach shelves, mirrors, TV units etc… as long as you check the weight and use enough screws.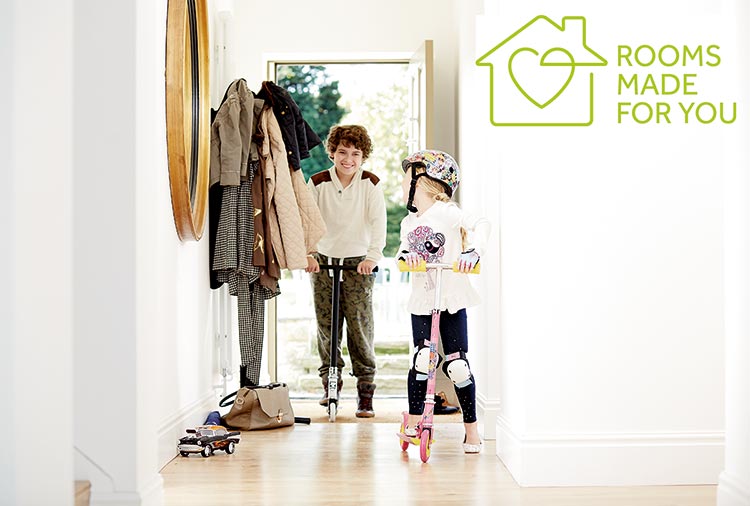 SILENT FLOOR
The second innovative products is the Silent Floor… it is floor with insulation that makes rooms quieter allowing have some peace & quiet even if you have noisy neighbours with kids and dogs or teenager playing music, games and movies till early morning hours.
The good thing about those silent floors is the fact they can be applied not only on the floor but also on the celling if you don't have access to the floor itself, like with the noisy neighbours upstairs for instance.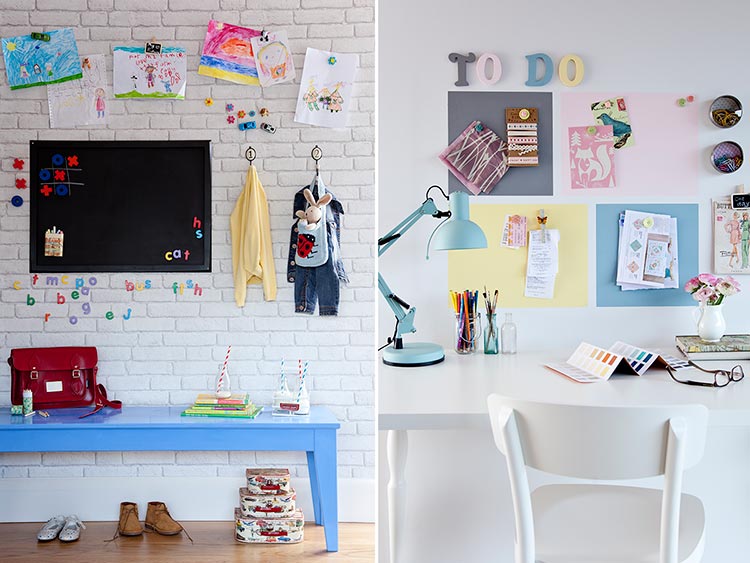 MAGNETIC PLASTER
And the last but not least is Thistle Magnetic Plaster which was my favourite. Magnetic Plaster is generally a plaster that have magnetic properties and once applied to the wall can turn any wall into big memo board. It can be painted or topped with wallpaper and it will still work. It also does not interfere with Wi-Fi or electrical items.
It would be perfect for schools, workplaces, home offices, kitchen… anywhere really.
As someone who constantly needs pin things to cork boards (we have 4 of them in the house, two of them in my bedroom) I love it and wish I could have it everywhere around the house.
For me it would be great not only in the kitchen where I have hundreds of things pinned to my board but also in kids room, especially in the reading corner or in my bedroom where usually I have tones of letters again pinned to the board…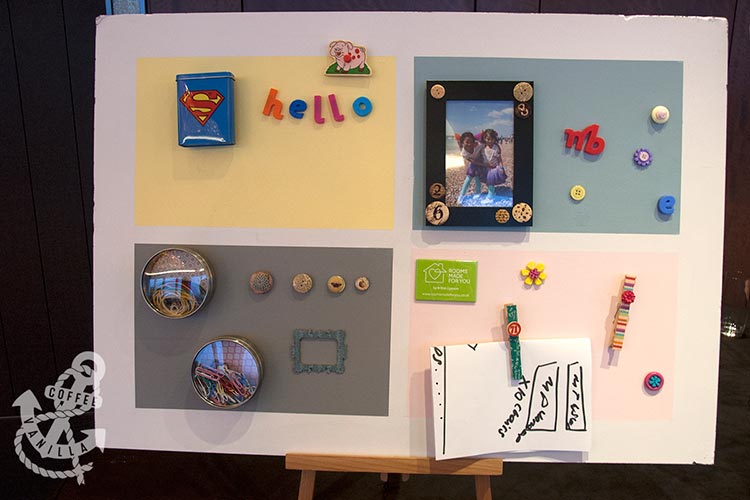 But I have found even better use of the magnetic plaster, as a food & craft blogger I often use cork board to pin my fabric and tissue paper backgrounds to yet another cork board. If I had magnetic wall I could just connect the background straight to the wall, without fuss…
To learn more about Rooms Made For You visit their website, follow them on Twitter, Facebook, Pinterest or YouTube.
DISCLOSURE: This is commissioned post for Rooms Made For You. All opinions expressed here are my own and I retained full editorial control.
Photos of the Silent Floor, Magnetic Plaster and Lifestyle Wall courtesy of Rooms Made For You.