My daughters, especially the little one she loves to play doctor, nurse or vet sometimes and they were nagging me for ages to buy a doctor role play set.
When I looked at all those plasticity and useless tools they sell in the toy stores I decided to make our own doctor case… with real gadgets.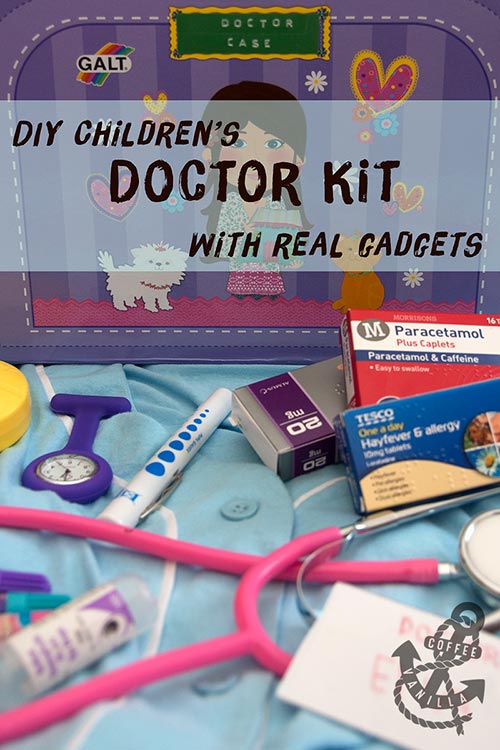 MATERIALS
re-purposed old sewing case with "doctor case" embossed using our good, old Dymo label maker
real silicone nurse watch (£1.69)
real stethoscope (£2.99)
real pen torch with pupil gauge (£1.33)
empty medicine boxes & eye drops bottles
medicine pill organizer box (£1.29)  filled with TicTacs
real syringes – without needles (£1.96 / 10 pack)
real pipettes (£0.98 / 10 pack)
Doc McStuffin's stamps – for the prescriptions (£1 at Poundland)
name tag (re-purposed from some press event badge)
granny pyjama top or shirt (not sure) in adult size 6 as a doctor gown (£1 at Primark)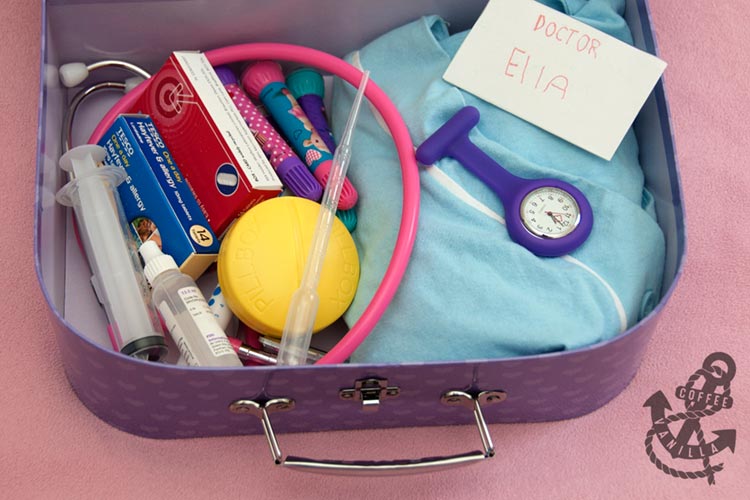 All together did cost me less than £15 including the TicTacs and my girls can actually learn something: listen to the heart beat with the stethoscope, look inside the eyes with the pen torch or learn how to read the time on the nurse watch ;)
The kit turned out to be big hit for the half term holidays and rainy days.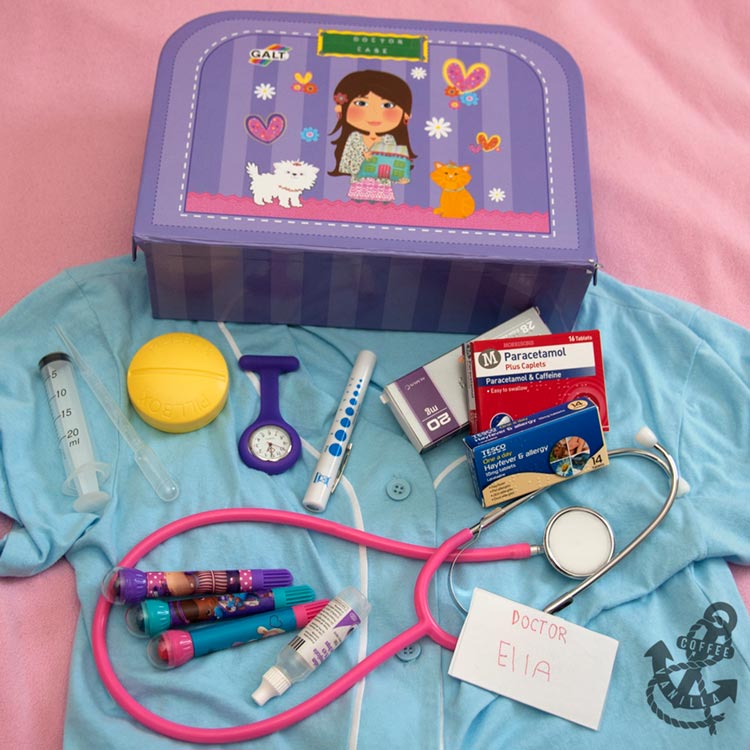 DISCLOSURE: This post contains some affiliated links.