This months Tried & Tested is all about food and drinks and gadget to prepare it.
Below you can find carefully selected products we have tried, tested and liked enough to recommend. I hope you will find the reviews useful…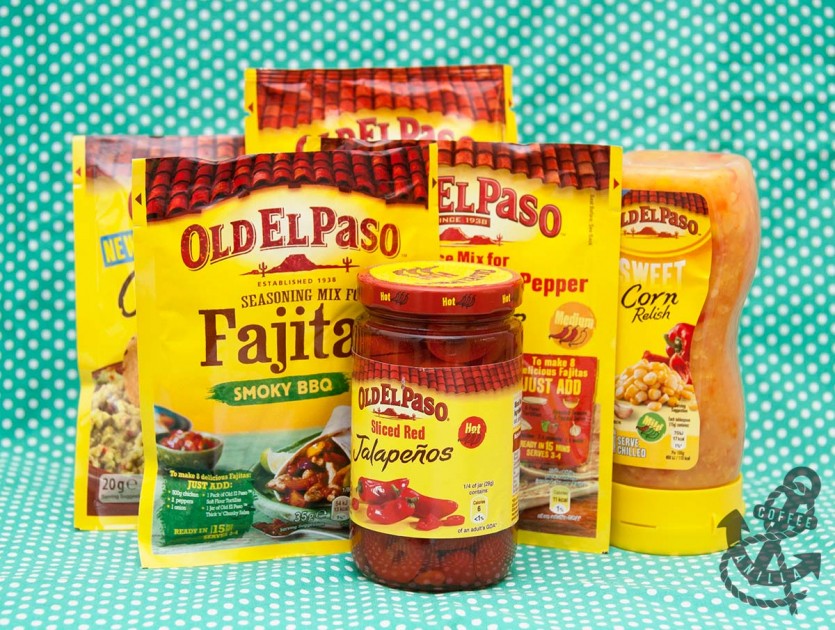 I have always liked and used Old El Paso seasonings so discovering that they have now even more varieties and yummy sweet corn relish (which goes with everything, even as a sandwich sauce),  made me really happy. What I enjoyed the most from the range, except for the corn relish of course, was the crispy chicken seasoning for fajitas, what a great idea!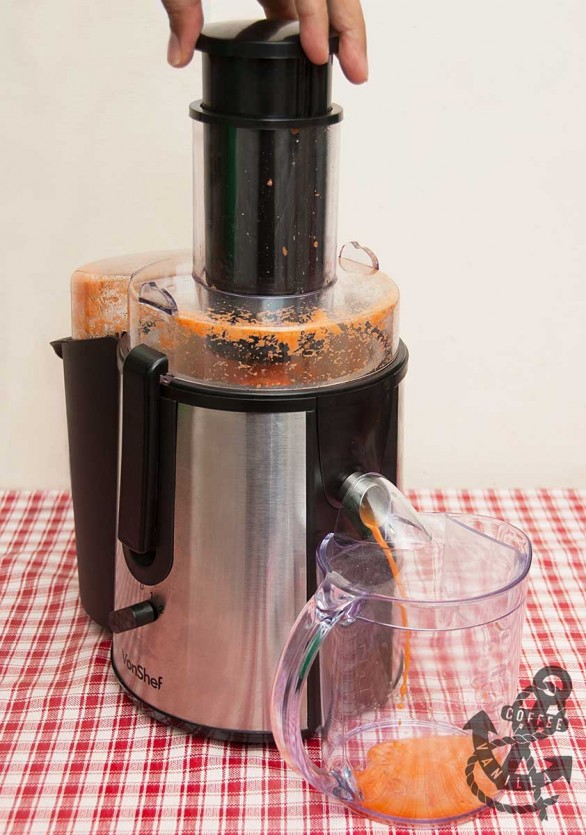 I quite like Designer Habitat's VonShef Professional Whole Fruit Juicer (currently on sale at £26.99) which is powerful and easy to use. The rubbish bin like container on the back of the juicer makes getting rid of the dry pulp almost a pleasure. There is no need to chop of peel fruits and veggies – the juicer can take big, unpeeled bits such as halved apples or smaller carrots and turn them into juice within seconds but I would not try it on hard things like coconut. My husband has tried to make coconut milk in the juicer and almost burnt it (!)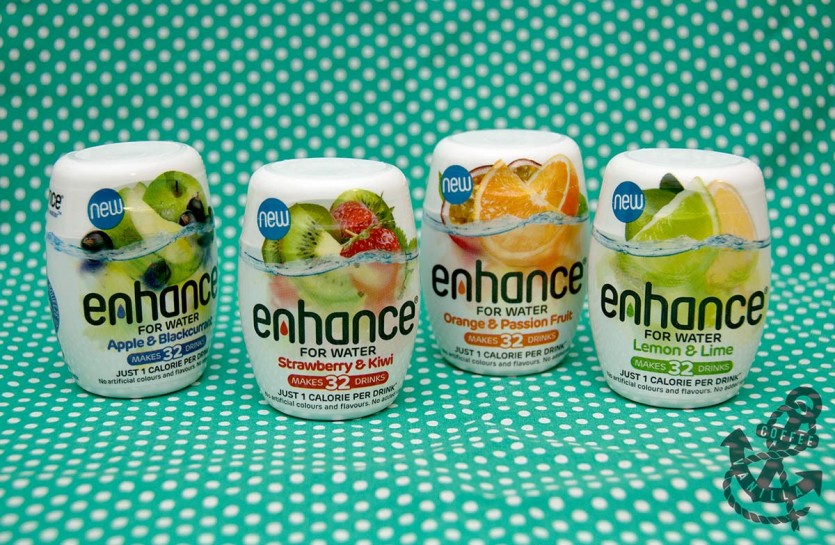 Portable water enhancer from Enhance (£2.50) turns regular water into a drink with only a little squeeze of the bottle. I'm not really a big fan of flavoured water but kids love it (all four varieties) and because their products are said to be made with real fruit juice, with no artificial colours or flavours I don't have to feel bad about letting them use it… Enhance is available in Ocado and Asda.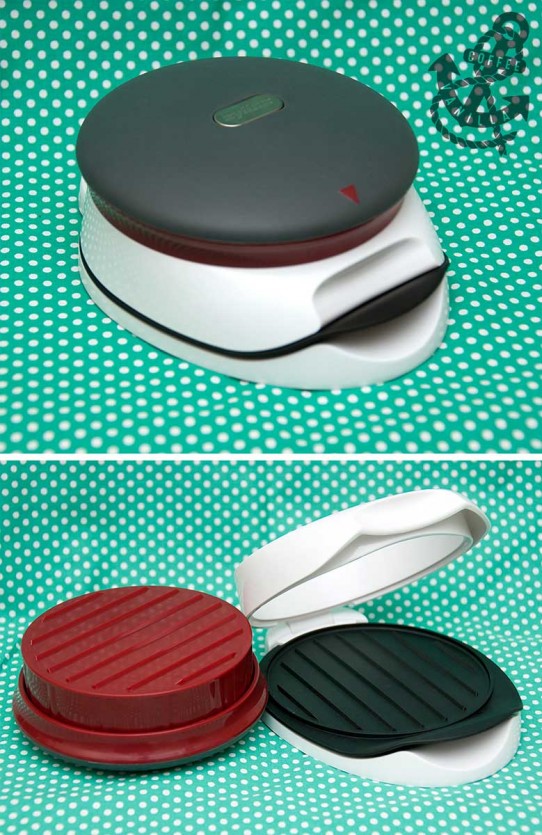 Zyliss Burger Press (£15.99) gives burgers nice, griddle finish. It makes also the burgers even, unlike hand shaped burgers, those have the same thickness in the middle and on the edges making frying / baking easier – no more unevenly cooked burgers!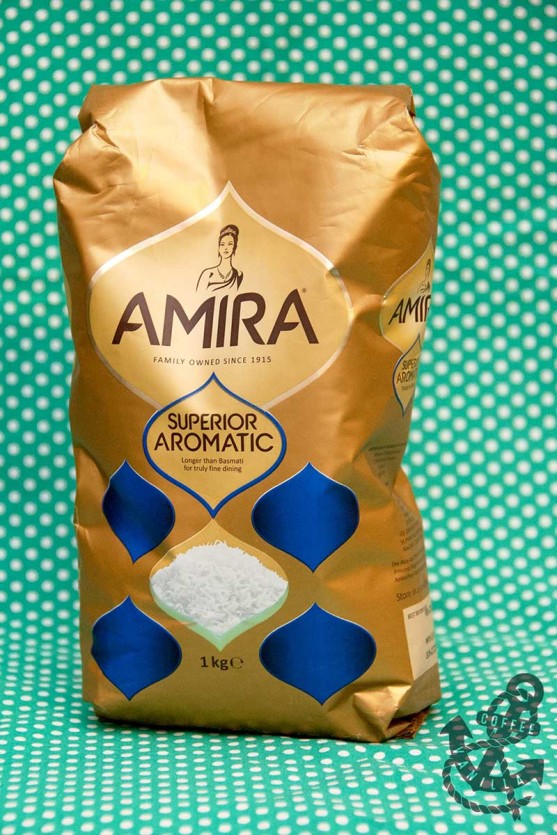 Amira Superior Aromatic rice (RRP: £4.29/ kg) is much more than a plain rice. It is light, fragrant, longer than Basmati and is quite economic as well as it puffs up more than rice I have been using so far. I usually cook 2 – 2½ cup of rice for family of five, with Amira rice 1½ cup is enough to fill the same pot. Amira Superior Aromatic can be purchased in Asda, Waitrose, Tesco and Morrisons.
NOTES
Since November's Tried & Tested I have also reviewed brilliant Gluten-Free Artisan Bread in Five Minutes a Day by Jeff Hertzberg & Zoe Francois, tried delicious New Market Deli Range from Walkers and took an exciting culinary trip to Australasia with Travelbag Cruise by cooking Papuan New Guinean Mumu.
DISCLOSURE: This post contain some affiliated links. All of the products has been sent to me for review purposes. I have received the Zyliss Burger Press as a part of Amazon Vine™ Programme and you can find part of  the review on Amazon website as well. I was not financially compensated for this post. All opinions expressed here are my own and I retained full editorial control.